These Paleo Peppermint Patties are easy to make and are the perfect healthy treat. Only 5 ingredients and they are gluten free, dairy free, and so delicious!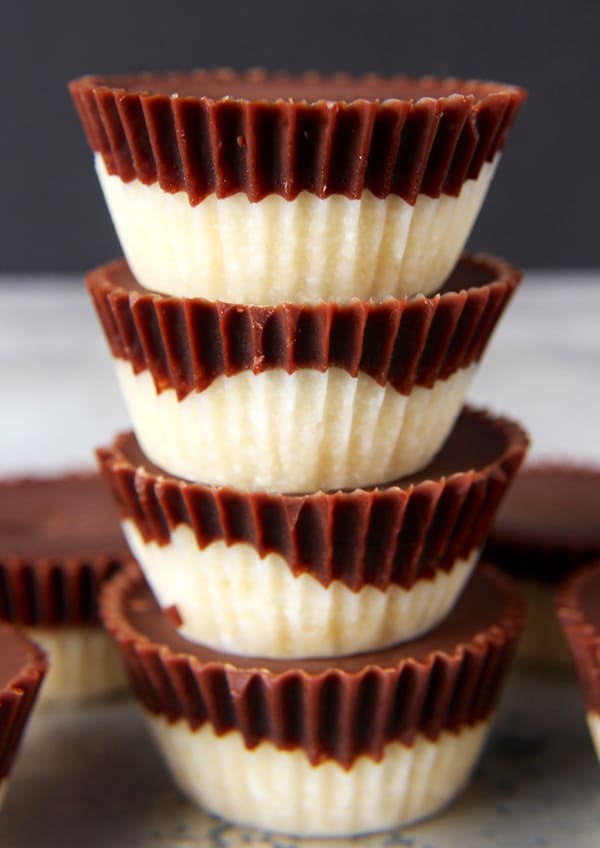 Christmas is this week and I wanted to make something festive. I also wanted to keep it easy and healthy and these peppermint patties are perfect! They are made in just minutes, are naturally sweetened, and so delicious you won't be able to quit snacking on them.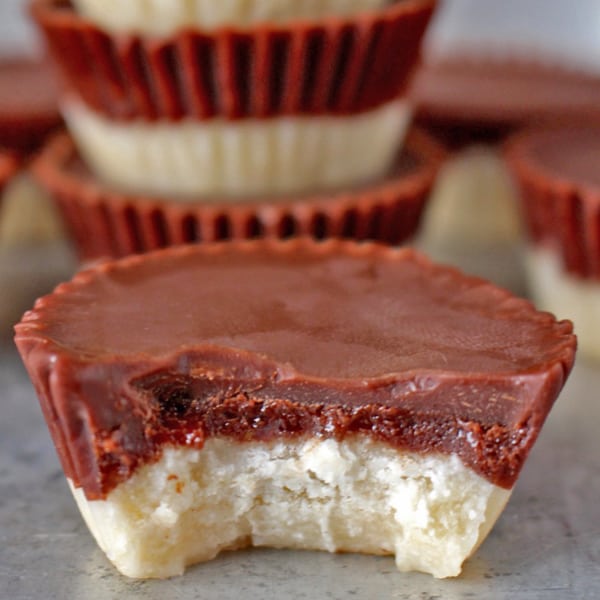 These are made in mini muffins tins, but could also be made in a square pan and cut into pieces. The muffin tin is just so easy and makes the perfect size portion. The only bad thing about them is that they have to be kept in the fridge or freezer because coconut oil has a low melting point at just 76°F. That means you can't give them as gifts- bummer! They are so good cold though and would be a great treat to serve to guests staying at your house or just for your family to enjoy.
These are just the right balance of chocolate and mint- neither one overpowering the other. And even though coconut is used in two ways, they do not have a coconut flavor. These of course won't be exactly the same as the store bought ones, but these ones have no weird ingredients and I think you'll like them better. A classic treat made with real ingredients.
Hungry for more? Subscribe to my newsletter and follow along on Facebook, Pinterest and Instagram for all of the latest updates.
Paleo Peppermint Patties
Ingredients
Chocolate Layer
1/4 cup cacao powder
1/3 cup coconut oil
1 1/2 tablespoons honey
1/4-1/2 teaspoon peppermint extract
Instructions
CLICK HERE

for the full recipe on Golden Barrel's site.