This homemade Chocolate Nut Butter is easy and only requires a few ingredients. A dairy free, vegan version of the popular spread.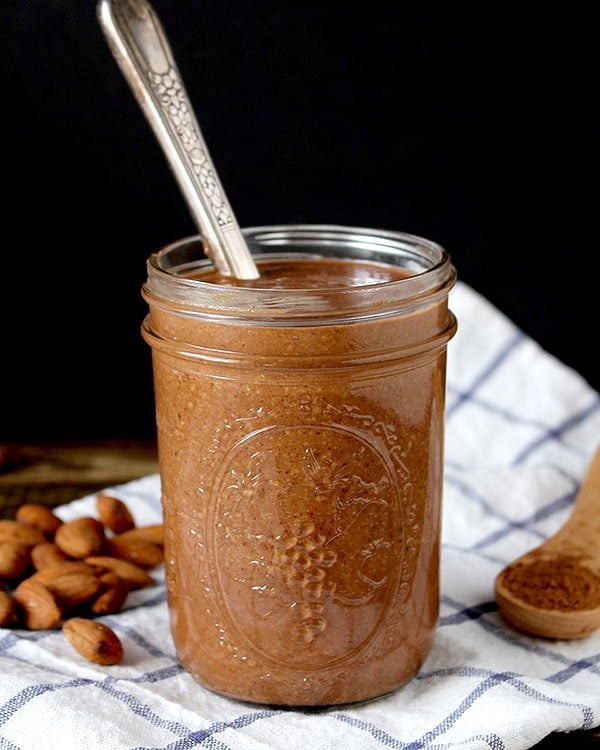 I love making my own nut butters and playing with different add ins. Chocolate is a classic and goes well with any nut. My personal favorite is almond or cashew, but feel free to use what ever your favorite is. You can even use hazelnuts for a copycat Nutella. This version is much less sugar though! It is so delicious I could easily eat the whole jar by myself! It is smooth, has just the right amount of chocolate, and isn't overly sweet. The coconut oil added to it keeps it creamy and smooth, but it's not oily and doesn't taste like coconut.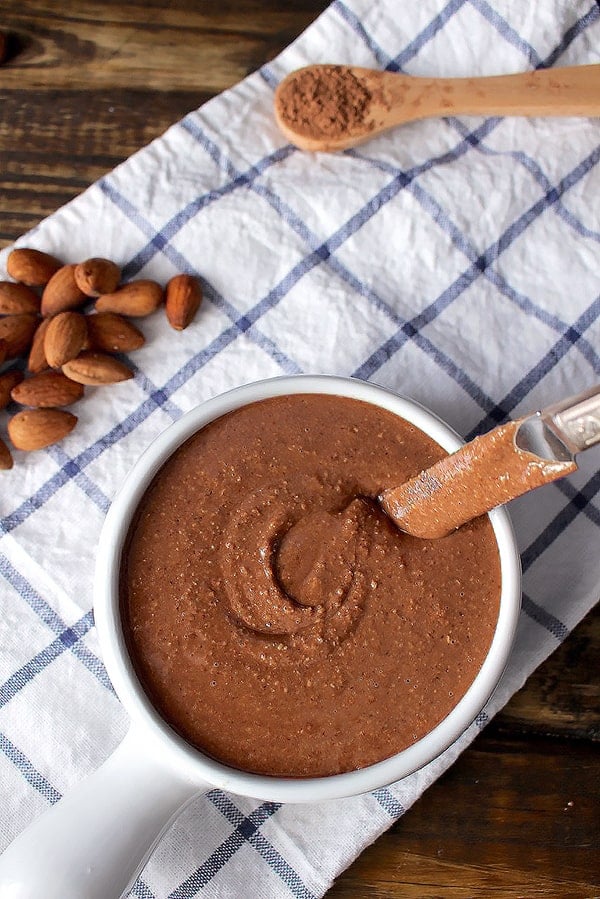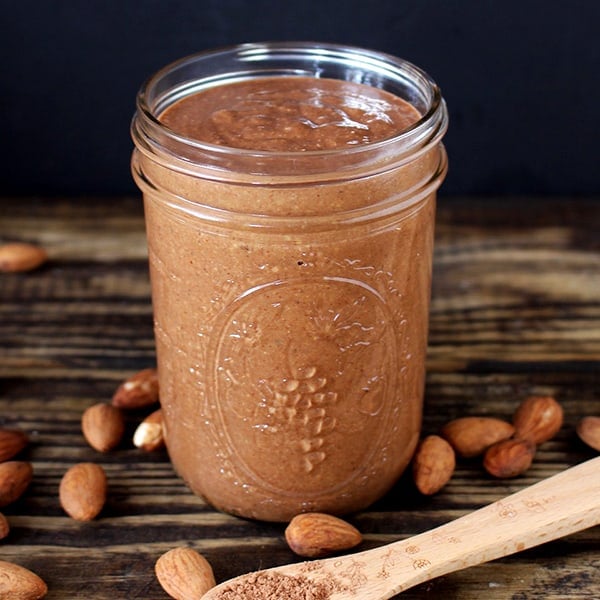 Once you try this homemade version, you'll never want store bought again! Keep it paleo by replacing the powdered sugar with coconut sugar. So easy and so delicious!