These Paleo Crunchy Cinnamon Toast Squares are a healthy alternative to the popular cinnamon cereal. Gluten free, dairy free, nut free and sure to satisfy your cereal craving!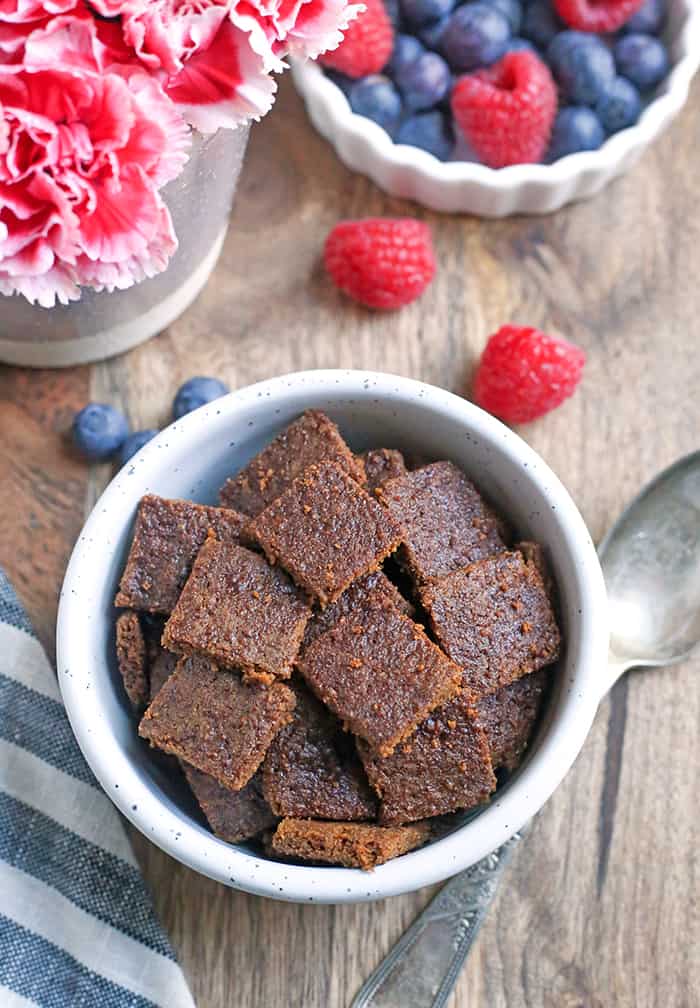 Pictures updates 10/18- recipe and text remain the same 
I got a new Paleo cookbook recently that I just love! All-American Paleo Table written by Caroline Potter of Flourish. The cookbook is full of delicious recipes and beautiful pictures. They are the familiar recipes that fill most of our tables, only made with real ingredients! I love that!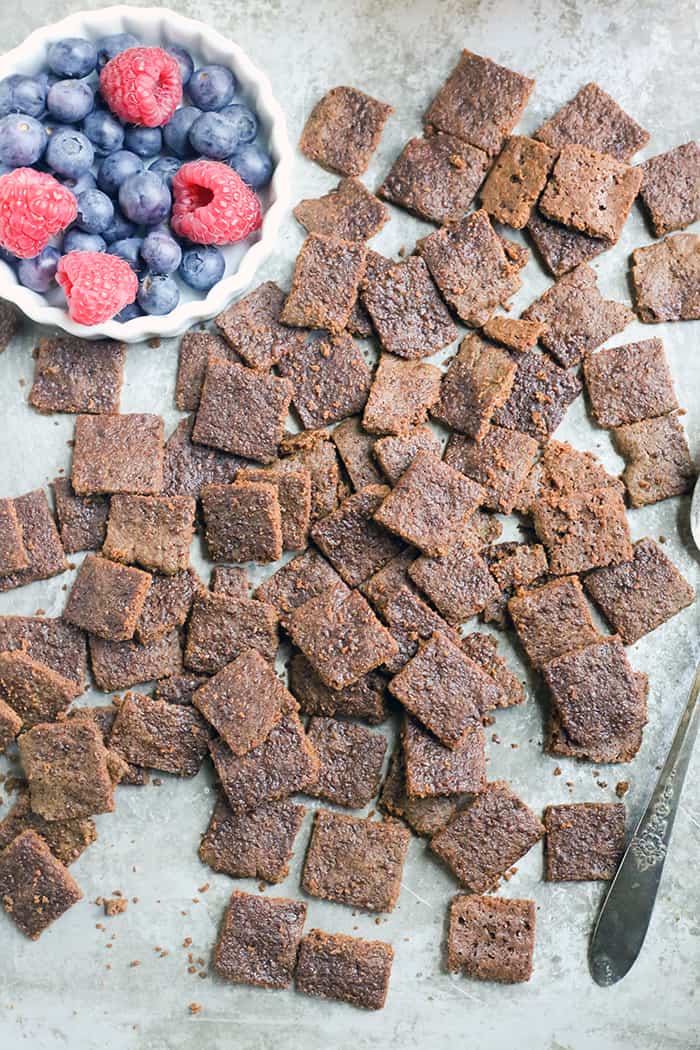 Paleo Cereal
I was naming off recipes to try and my husband picked this one hands-down. He was talking about how much he missed cereal and boy did he love eating this!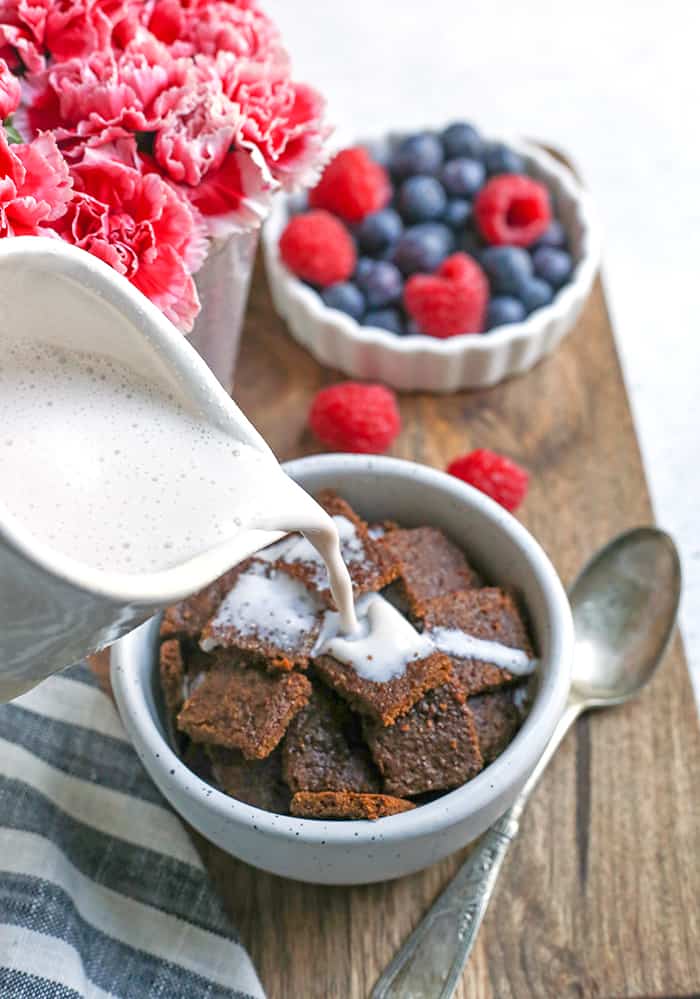 We poured some almond milk on it and it was the real-deal!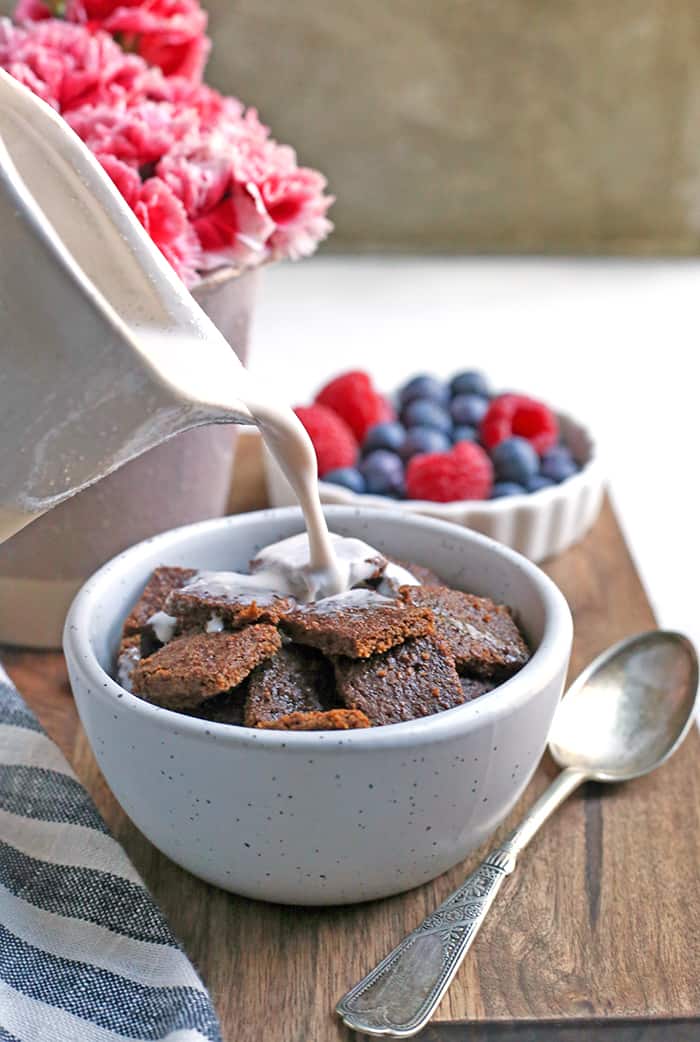 Here are some other recipes from the book that I'm looking forward to trying:
Morning Butter Biscuits
Steak and Egg Breakfast Fries
Cinnamon Swirl Coffee Crumb Cake
Chicken Pot Pie and Biscuits
Crackling Pork Belly Croutons
Bacon Jam and Fried Egg Burgers
Crispy Bacon Sweet Potato Waffles
Hot Dogs on a Stick (like corndogs)
Chocolate Nutter Butter Cups
Sausage, Apple, Mushroom Stuffing (perfect for Thanksgiving)
Crispy Brussel Sprouts with Pancetta and Balsamic Glaze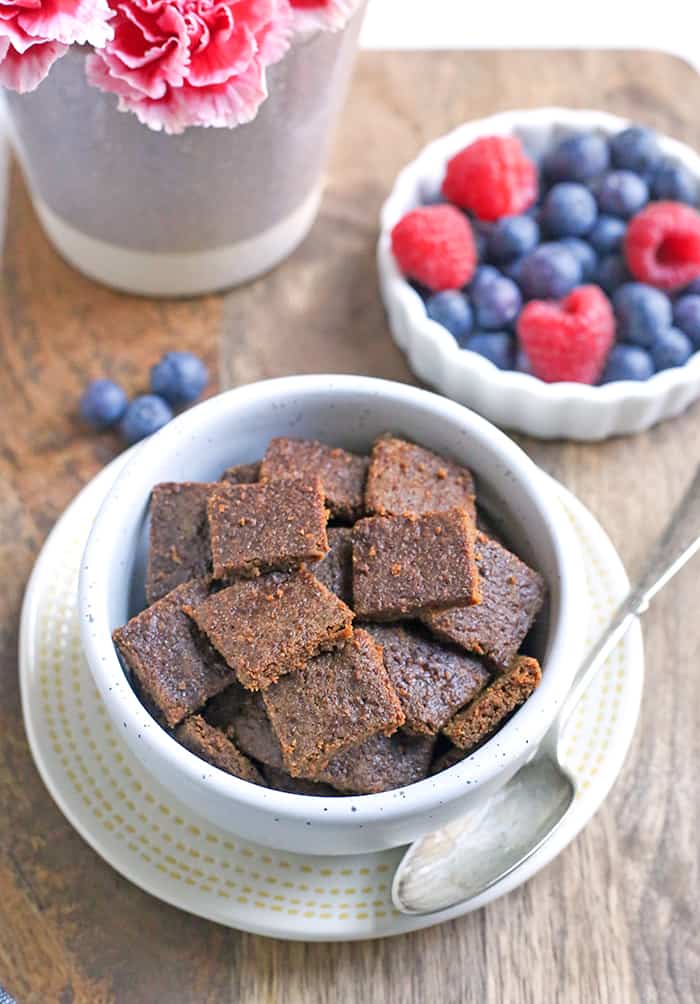 This book does not disappoint and I am so glad I have it in my collection! I will definitely be cooking from it and referring back to it!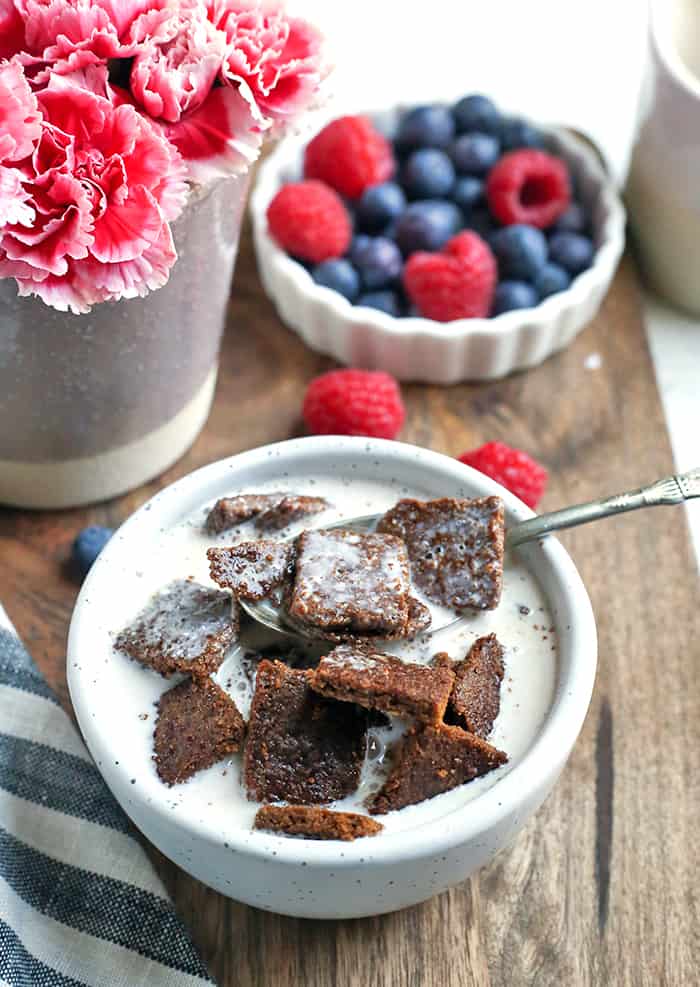 A little bit more about this cereal. It is super easy to make, but it does take some time to cook in the oven. When you press the dough down onto the tray, you want it to be as even as possible so it cooks evenly.
You will love how easy these paleo crunchy cinnamon toast squares and how much healthier it is than the childhood one you grew up with!
Hungry for more? Subscribe to my newsletter and follow along on Facebook, Pinterest and Instagram for all of the latest updates.
Paleo Crunchy Cinnamon Toast Squares
Instructions
Preheat the oven to 275° and line a baking sheet with parchment paper.

In a bowl, combine the sunflower butter, maple sugar, coconut oil, coconut flour, arrowroot flour, egg, cinnamon, and vanilla. Stir until evenly mixed.

Place the batter on the parchment paper, using a spatula to smooth out into a very thin shape. About 12 by 10 inches. You want to spread this as thin as possible without creating any holes. Be patient because this process is key to the texture.

Mix together the maple cinnamon sprinkle ingredients and sprinkle on top of the cereal dough.

Bake for 48-50 minutes, watching carefully at the end so it does not burn, but keep in mind that the cereal hardens once cool. Cut the dough into squares while it was warm.

Serve with milk of choice, or eat as a snack.