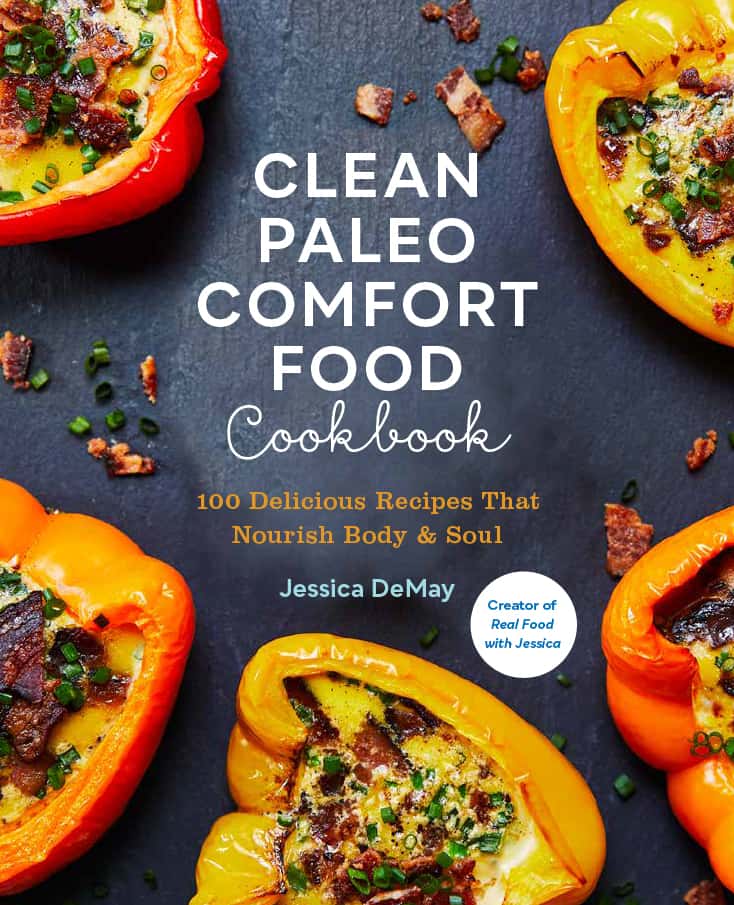 I am very excited to announce my cookbook, Clean Paleo Comfort Food. It will be released January 5th, 2021. It contains over 100 recipes that will nourish your body and soul. Most of the recipe are new with just a few reader favorites included.
Everyone loves comfort food, but comfort food is often thought of as a cheat meal high in calories and low in nutrition. What if you could have the hearty and tasty dishes you love without the dairy, gluten, grains, and sugar? What if vegetables and seasonings could be used in creative ways to create the comfort food creaminess, heartiness, and flavor that you love? No diet, no matter how healthy, is sustainable if the only thing you can eat is plain protein with a side of green vegetables. With this cookbook, you can stick to your clean paleo diet and enjoy craveable recipes like:
Sheet Pan Pancakes
Scotch Eggs
Sausage Gravy Casserole
Baked Mac and Cheese
Bourbon Chicken
Chicken Bacon Ranch Meatloaf
Taco Soup
French Onion Soup with Meatballs
Orange Cinnamon Roll Coffee Cake
Pumpkin Pecan Cobbler
Strawberry Cheesecake
Pre-order now to reserve your copy!
United States
Canada