These Fudgy Paleo Brownies are so simple to make, are not cakey at all, and are the perfect chocolate treat! So delicious and gluten free, dairy free and nut free!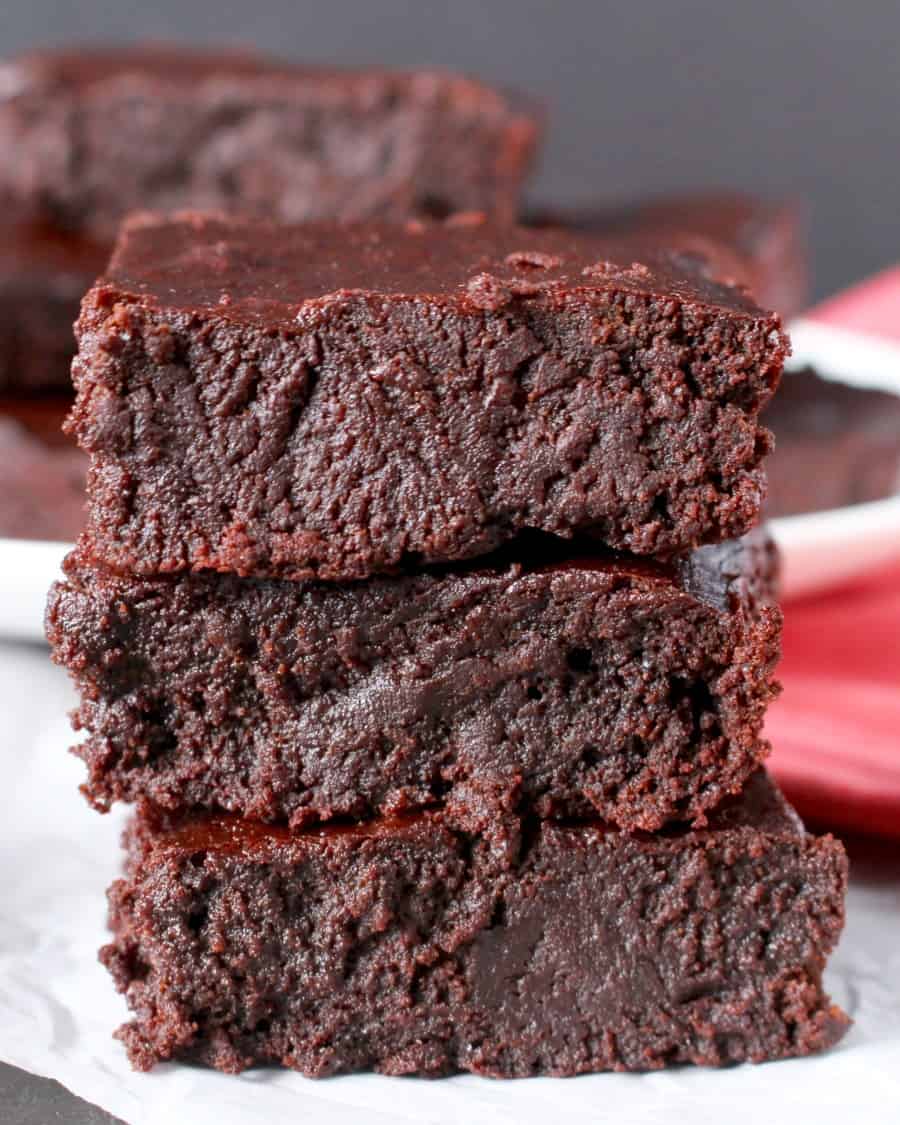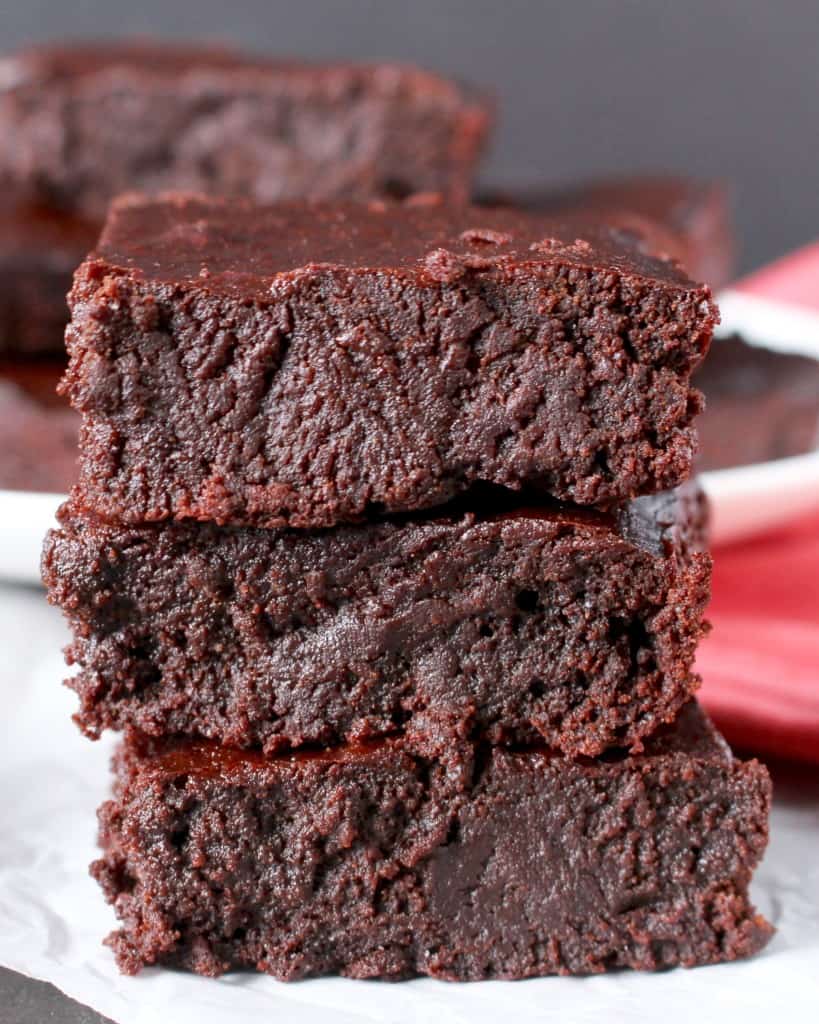 October is Fair Trade Month and I am so honored to be able to not only share a delicious recipe with you, but to also share why buying Fair Trade is so important. What is Fair Trade? Buying Fair Trade ensures that you're getting quality products and the people who grow, sew and craft them get a fair deal for their hard work. In fact, your everyday purchases can help farmers and factory workers in 70 countries work in safe conditions, earn extra money to invest in their communities and improve the lives of their families. I also want to share a story with you of a lady who worked in a Fair Trade factor in India and how that makes a difference in her life.
Meet Komil Baror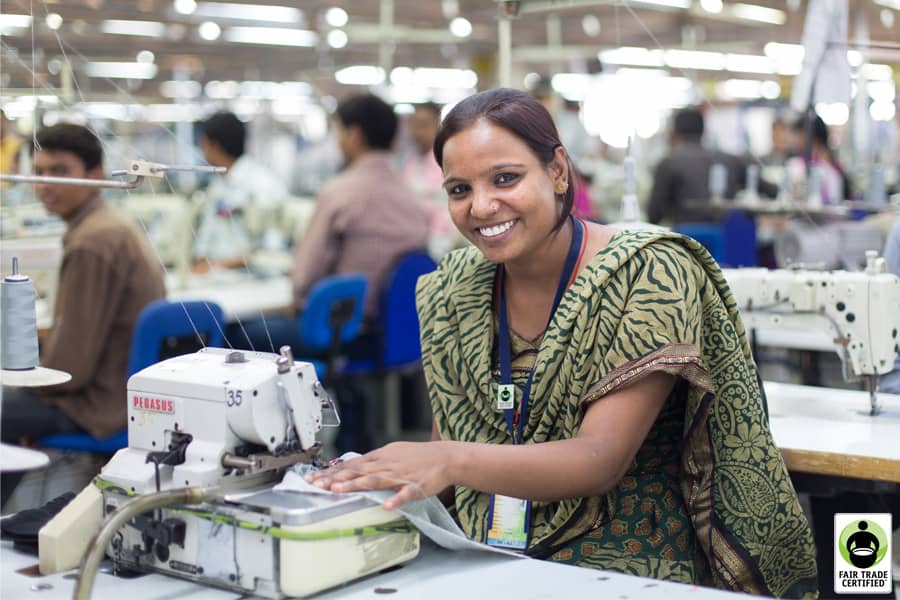 Komil Baror, 24, from Kanpur, Uttar Pradesh, works as a tailor in Pratibha Syntex, in Pithampur, Madhya Pradesh, India. A member of the factory's Fair Trade Committee, she has worked at the factory for 5 years. "I'm very happy to work here because there is no inequality amongst workers - the work atmosphere is very positive. I want to thank Fair Trade consumers for supporting us. Over a period of time, our involvement with Fair Trade will only improve the quality of our product because workers will be more invested in their work. Pratibha's product is already considered the best in the region - we want to be 'double best.'" Komil is very active in the Fair Trade committee and proposed improvements for migrant workers like herself, including establishing a community kitchen space, repairs for personal storage lockers, and establishing a designated room for visiting parents of workers, some of whom have traveled from thousands of kilometers away.
CLICK HERE to learn more about Fair Trade and where to find products.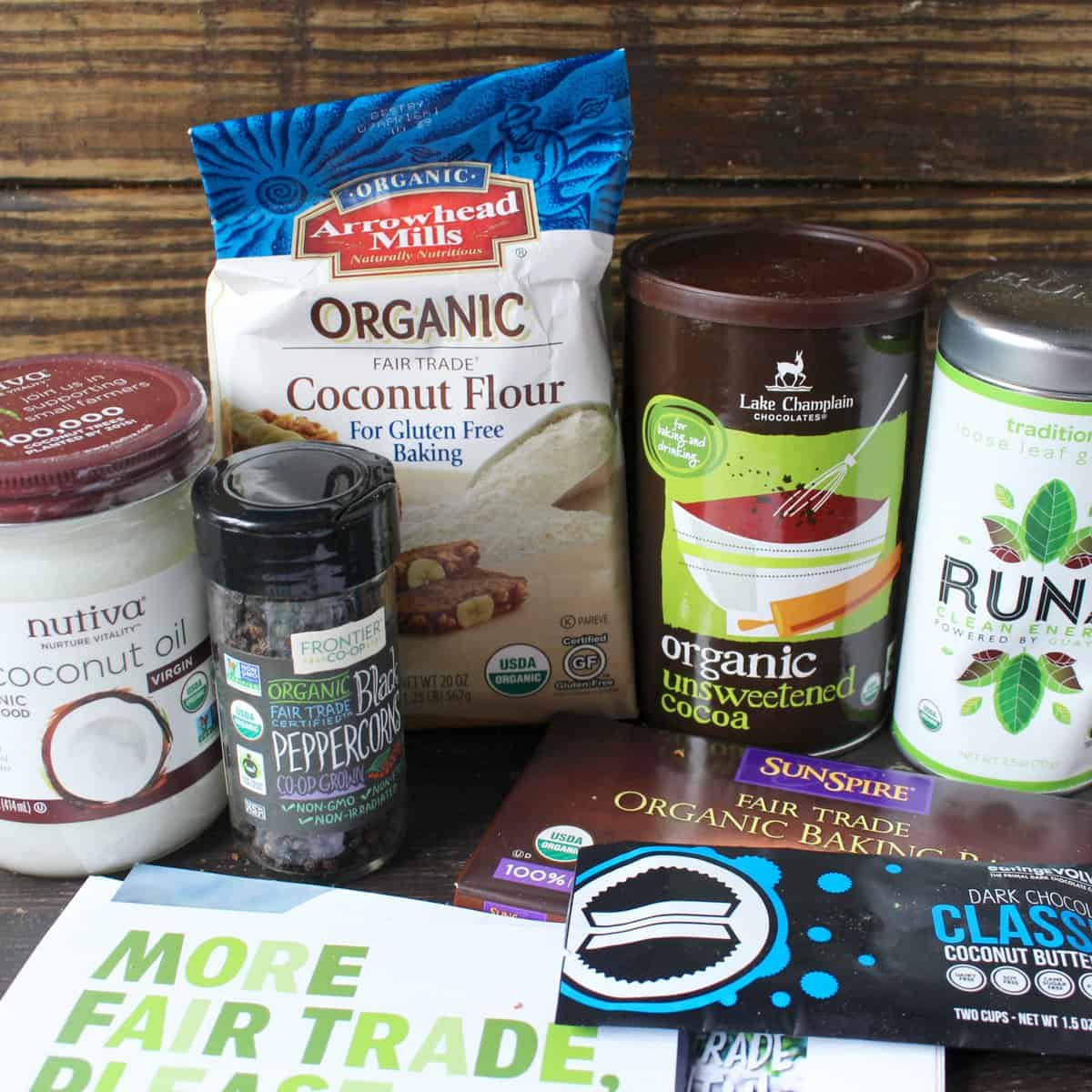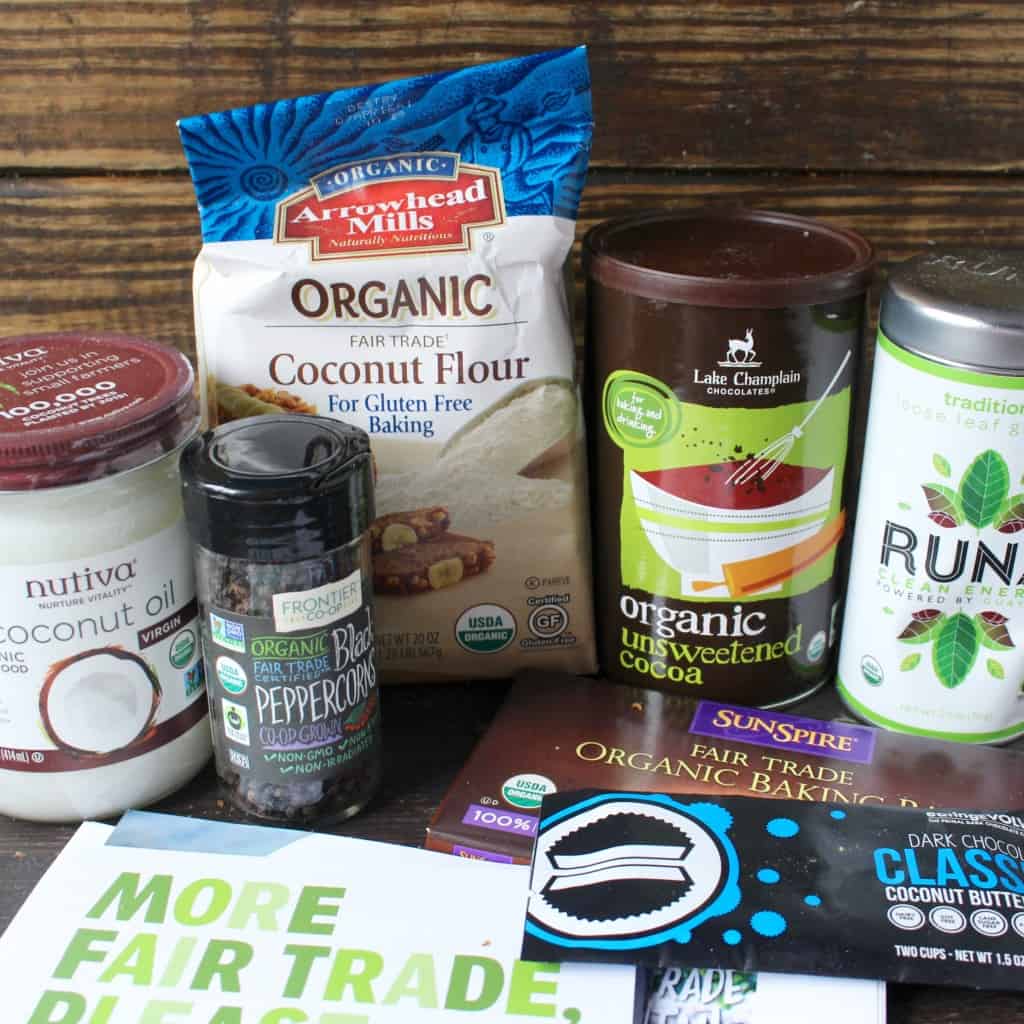 A received an awesome box full of Paleo Fair Trade items so that I could come up with a delicious recipe to share. I used the Nutiva Coconut Oil, Arrowhead Mills Coconut Flour, Lake Champlain Organic Unsweetened Cocoa, and Sunspire Organic Baking Chocolate in my brownies. I'm excited for the other items as well. My husband is a tea lover and is enjoying the Runa loose leaf tea and he has also already eaten those Eating Evolved Coconut Butter Cups. I'm looking forward to cooking with the Frontier CO-OP Black Peppercorns- fresh cracked pepper is so good!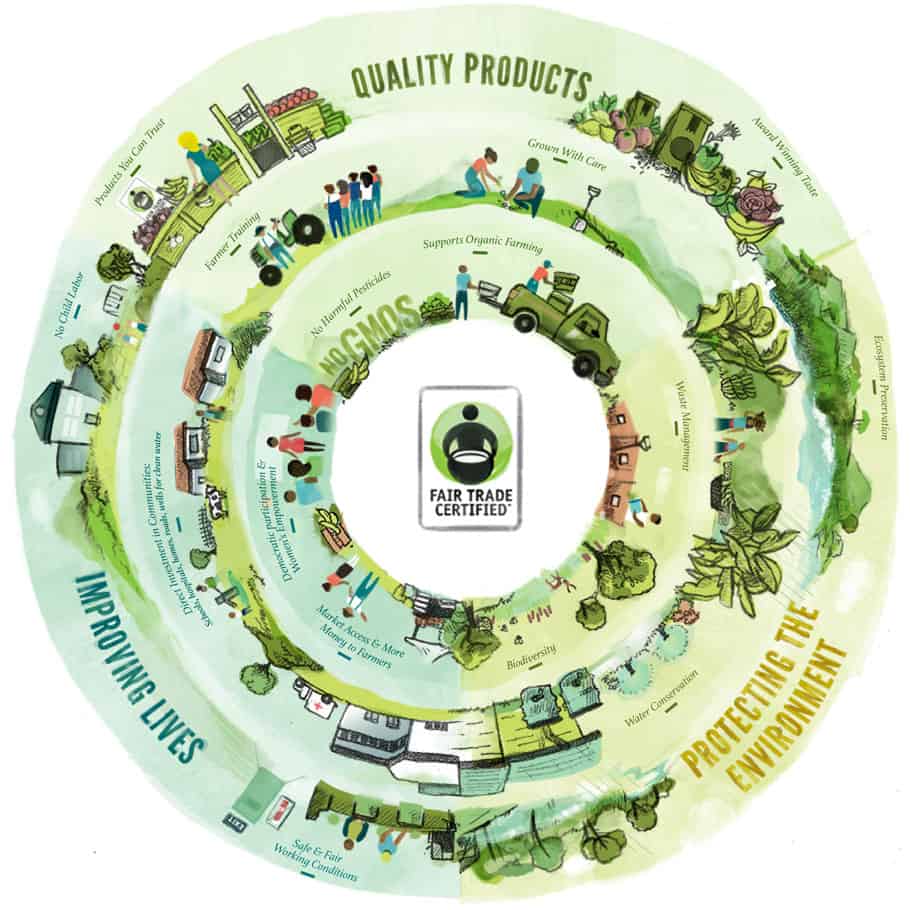 Here is a helpful picture on Fair Trade and why it's important. That label in the middle is what to look for when searching for products in the store. They will have that label on them and it's usually pretty easy to see.
Now, this amazingly delicious recipe! As soon as I received this box, I knew I wanted to make brownies. And these brownies are so good! Thick, fudgy, rich, intense chocolate flavor, and so easy to make! No one will know these are paleo! I wanted to create a recipe that was just like the "regular" version and that's exactly what these are. If you have never used coconut flour to bake, then there is a little learning curve. It is super dry so you don't need a lot. A quarter cup was all I used in this recipe- so a bag lasts a long time.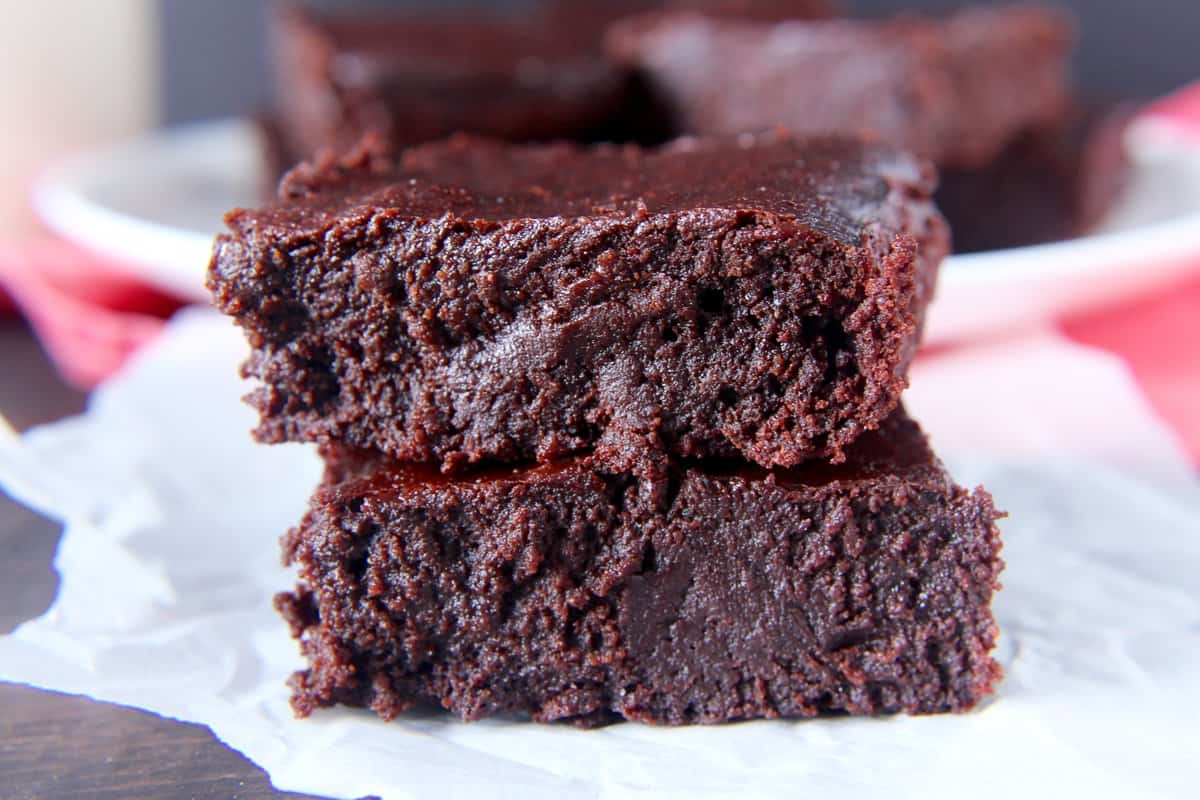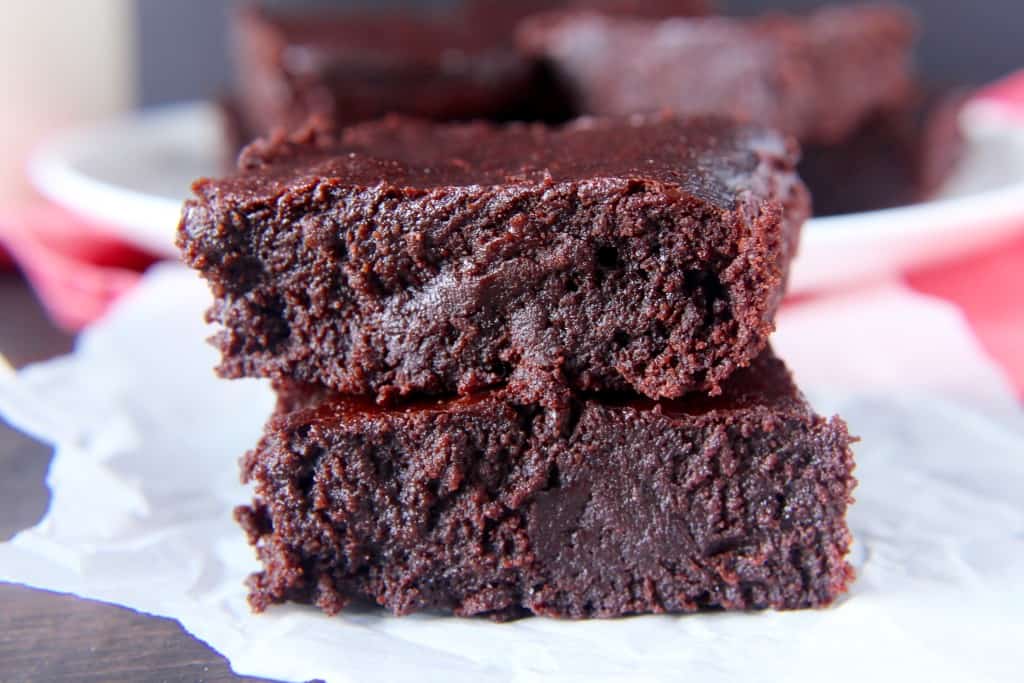 They are so easy to make. They are mixed in one pan and are in the oven within just a few minutes. These are perfect for those times you need chocolate treat quickly, or those times when you have to bring a dessert somewhere. You will absolutely love these brownies!!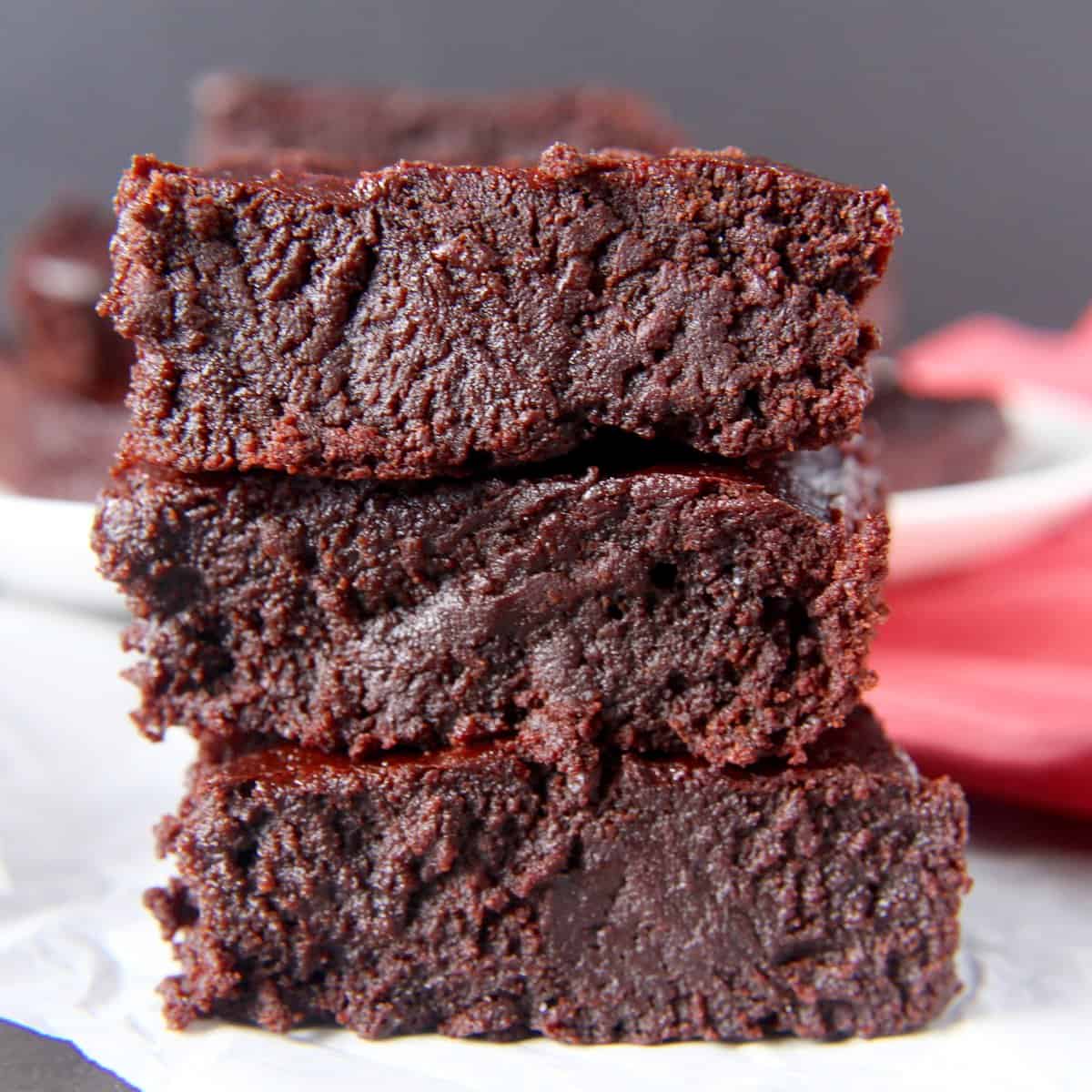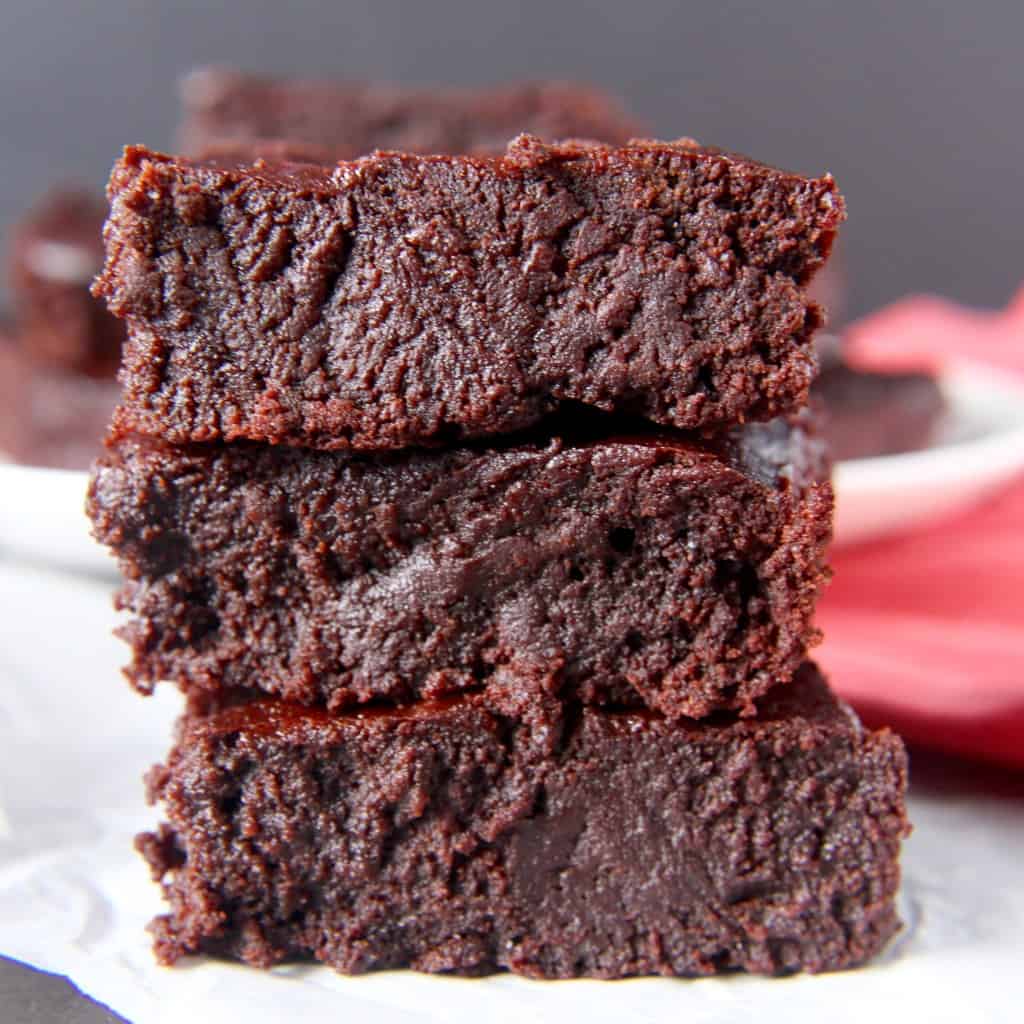 Next time you are shopping, consider buying from a company that is certified Fair Trade. It doesn't cost you any more, but it makes a difference in the life of the farmer where it came from. It is so easy to find Fair Trade products, too. Not only am I seeing them at health food stores, but at big chain stores as well. I love that awareness is being raised and people are caring where their food comes from. And you should definitely pick up the ingredients for these fudgy paleo brownies!
Here are some more brownie recipes to try:
Hungry for more? Subscribe to my newsletter and follow along on Facebook, Pinterest and Instagram for all of the latest updates.
Fudgy Paleo Brownies
Ingredients
¾ cup honey
2 large eggs, room temperature
1 teaspoon vanilla
½ teaspoon salt
1 teaspoon fair trade espresso powder optional, but recommended
Instructions
Preheat oven to 350° and line a 9x9 baking pan with parchment paper. Spray with non-stick spray and set aside.

In a medium saucepan, combine coconut oil, cocoa powder, and unsweetened chocolate. Heat oven medium heat, whisking until mixture is smooth and no lumps remain.

Take off the heat and stir in the honey. This should cause the mixture to slightly thicken.

Add in the eggs and vanilla and mix well.

Add in the coconut flour, salt, and espresso powder. Mix until no dry pockets remain.

Pour into prepared pan and bake for 20-23 minutes.

Store in the fridge after the first day to keep fresh.
Nutrition Information
Calories: 261kcal (13%)Carbohydrates: 30g (10%)Protein: 4g (8%)Fat: 17g (26%)Saturated Fat: 13g (81%)Polyunsaturated Fat: 1gMonounsaturated Fat: 2gTrans Fat: 0.004gCholesterol: 41mg (14%)Sodium: 156mg (7%)Potassium: 160mg (5%)Fiber: 4g (17%)Sugar: 24g (27%)Vitamin A: 60IU (1%)Vitamin C: 0.1mgCalcium: 21mg (2%)Iron: 2mg (11%)