These Paleo Baked Fries are the best way to eat potatoes. Crispy, flavorful, and so easy! Whole30 compliant as well!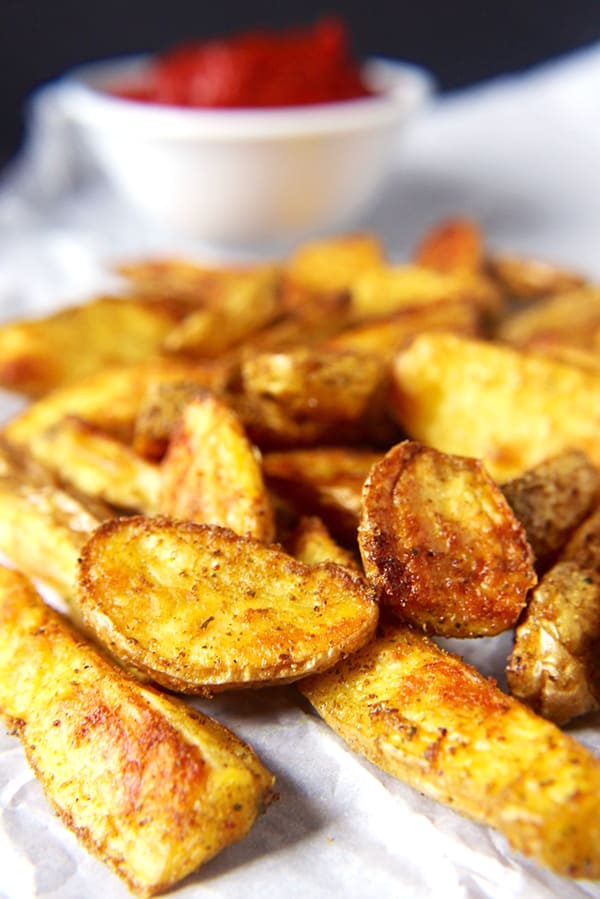 So it's only taken me 100 times of making these before I shared them. Actually, it's probably been more than that. I make these 2-3 times a week, for the last 10 months. They are hands down the best way to make fries and I know you will love them as much as we do. After making them so many times I have it down perfect on times and temperature.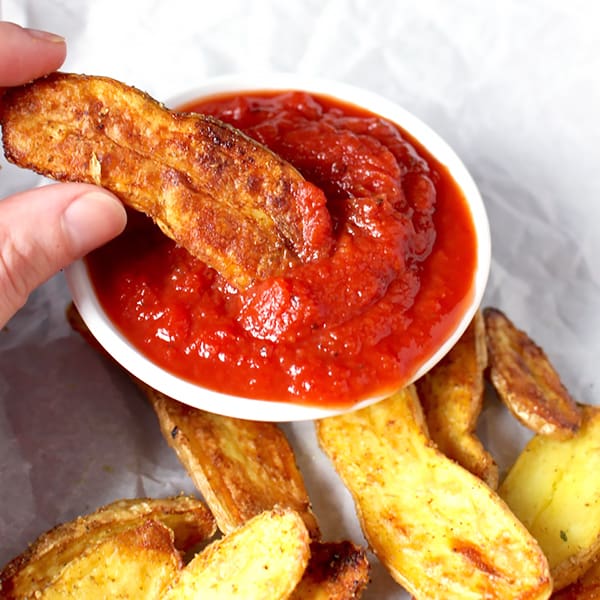 Pictured are fingerling potatoes which are one of my husbands favorites, but you can use any potato for this. I recommend buying organic because they are in the dirty dozen and highly sprayed with pesticides. If you can get them from a local farmer even better- those are always the best ones we have when I buy them at the market.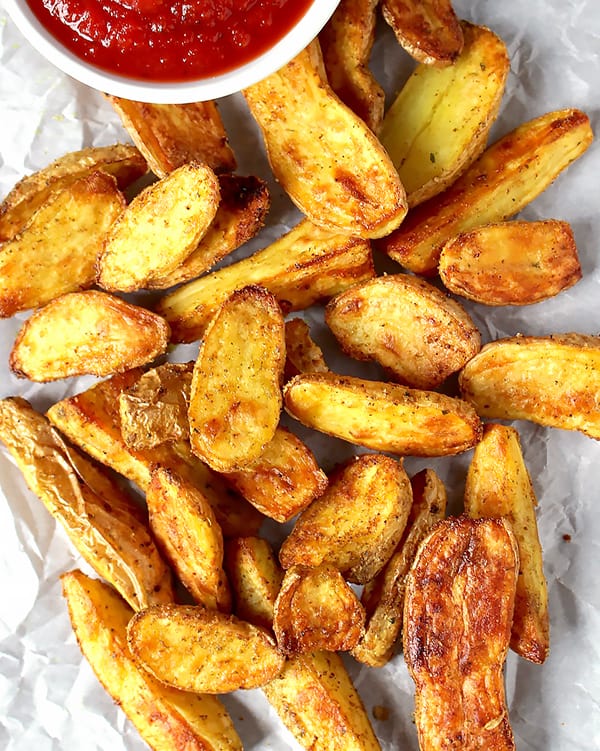 The method is simple with only a couple important tips. DRY the potatoes after cutting them. A dry potato is a crispy potato. Also, I like to use parchment paper because it keeps them from sticking to the pan and makes clean up easy. I always and forever use Real Salt Season Salt and no, this isn't a sponsored post, we just truly love it! Like, love love it! We go through those bottles so fast, but it's the best. It's what I recommend because it has no weird ingredients in it, is paleo and Whole30 compliant, and is so delicious!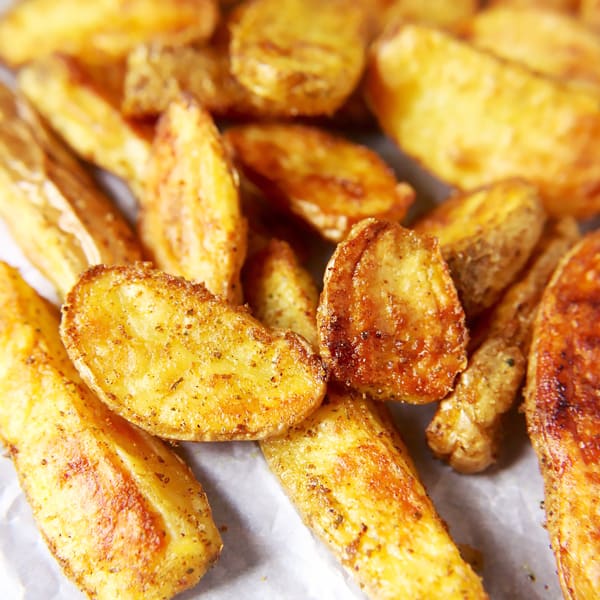 Technically these are Whole30, but just be warmed that these could easily fall into the food with no breaks category. They are so good it's easy to keep eating mindlessly. It's also important to note that I only started making these for my husband when he did his first Whole30 and was feeling tired/weak and like he wasn't getting enough carbs. He had 2 physical jobs at the time and needed the extra carbs to sustain him. I don't think these are an everyday food that everyone should eat. Just my opinion. Eat at your own risk!! 🙂
*Notes are updated for low fodmap version.
Hungry for more? Subscribe to my newsletter and follow along on Facebook, Pinterest and Instagram for all of the latest updates.
Paleo Baked Fries
Instructions
Preheat the oven to 425° and line a sheet tray with parchment paper.

Slice potatoes into 1/2 inch slices, or cut fingerlings in half. Dry the potatoes thoroughly and place on the sheet tray.

Toss with avocado oil and then add the season salt. Toss again to evenly cover all fries.

Place as many cut-side-down as you can. This will help them get brown and crispy. Bake for 30 minutes, flip and bake for 15-20 more minutes.
Notes:
*If not using Season Salt, use 3/4 teaspoon regular salt. Using regular salt will keep these low fodmap.