These Paleo Gingerbread Muffins have all the warm flavors of the classic cookie, but in muffin form. Easy to make and so delicious! Gluten free, dairy free and perfect for breakfast or dessert.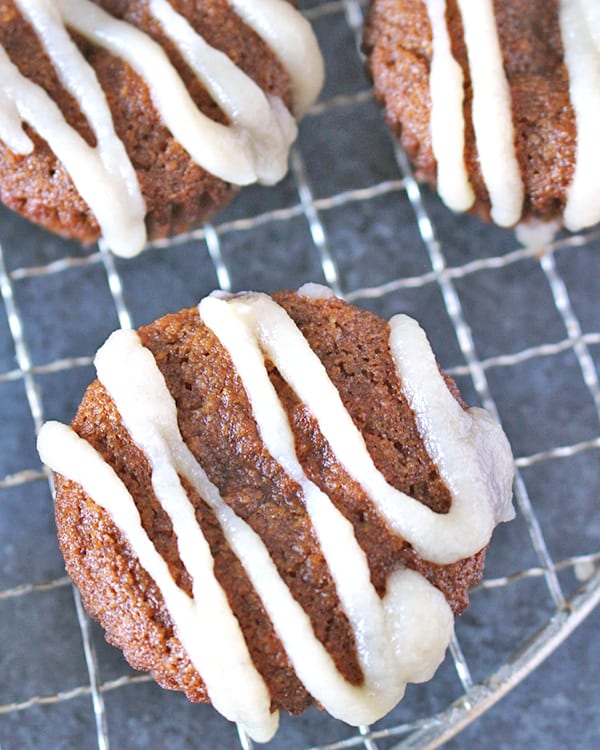 It's that time of year again for all things gingerbread. My Paleo Gingersnaps are so popular and I wanted to create a muffin with those same flavors. These came out so good and are easy as well. Everything is mixed in one bowl by hand and are ready in under 30 minutes. Although the ingredient list may look a little long, most of it is just spices that you most likely have already.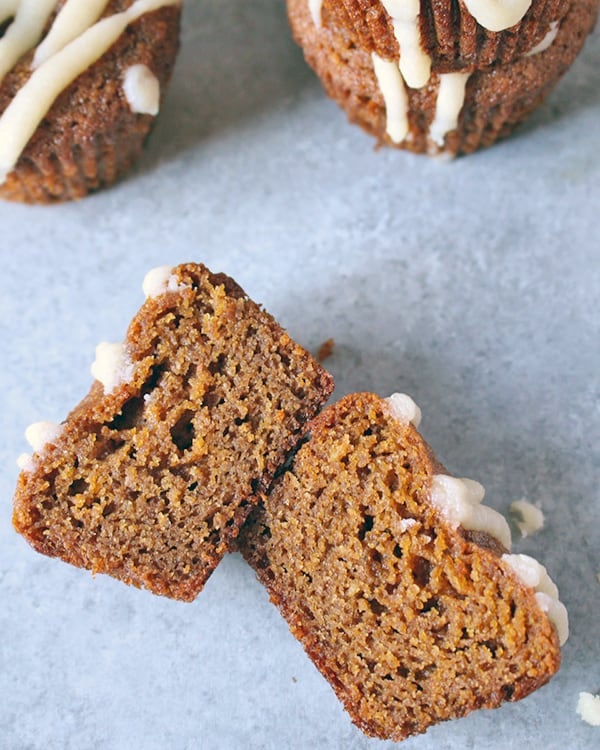 The glaze is good, but it's not actually necessary. To be honest, I added it mainly for pictures. Of course glaze is always good, but don't feel like you can't leave them plain. If you do decide to add it, it's super simple and mixed up so quick.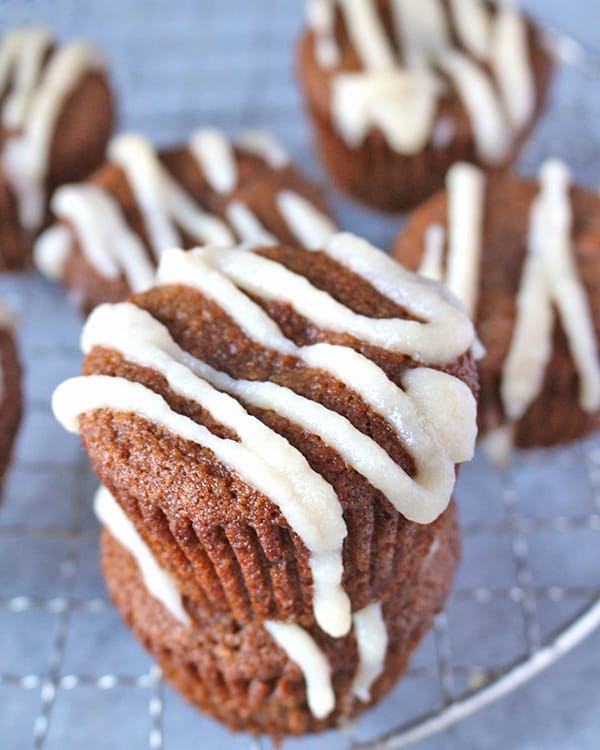 These muffins are so moist! Between the coconut oil and honey they are definitely not dry at all. I also love how they are completely sweetened with honey so there is no refined sugar in them at all.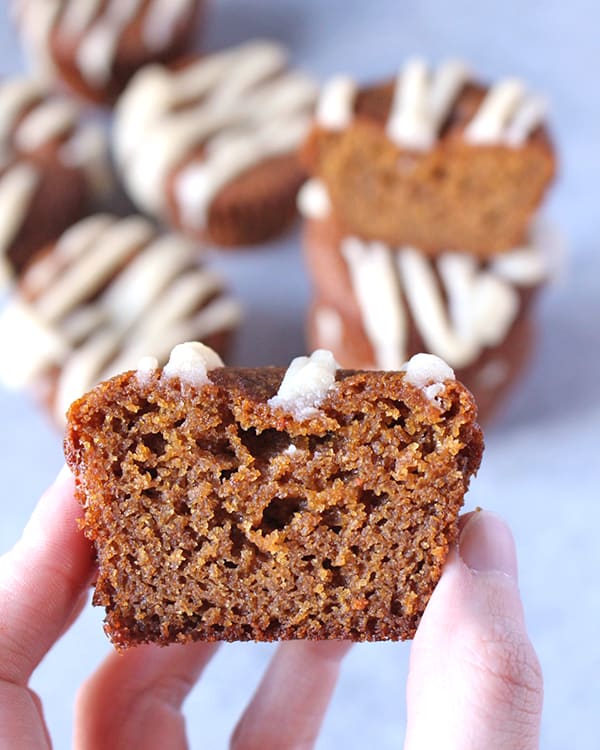 I made these with my husband in mind who loves all things gingerbread and he has been enjoying one every morning with his eggs. He has been skipping his fruit for these- seems like a good trade off 🙂 You will love how easy and delicious these are! The perfect muffin to make this holiday season!