This Paleo Cracklin Oat Bran Cereal is a healthy version of the popular cereal. Grain, gluten, and dairy free, while still being so delicious!! The perfect breakfast!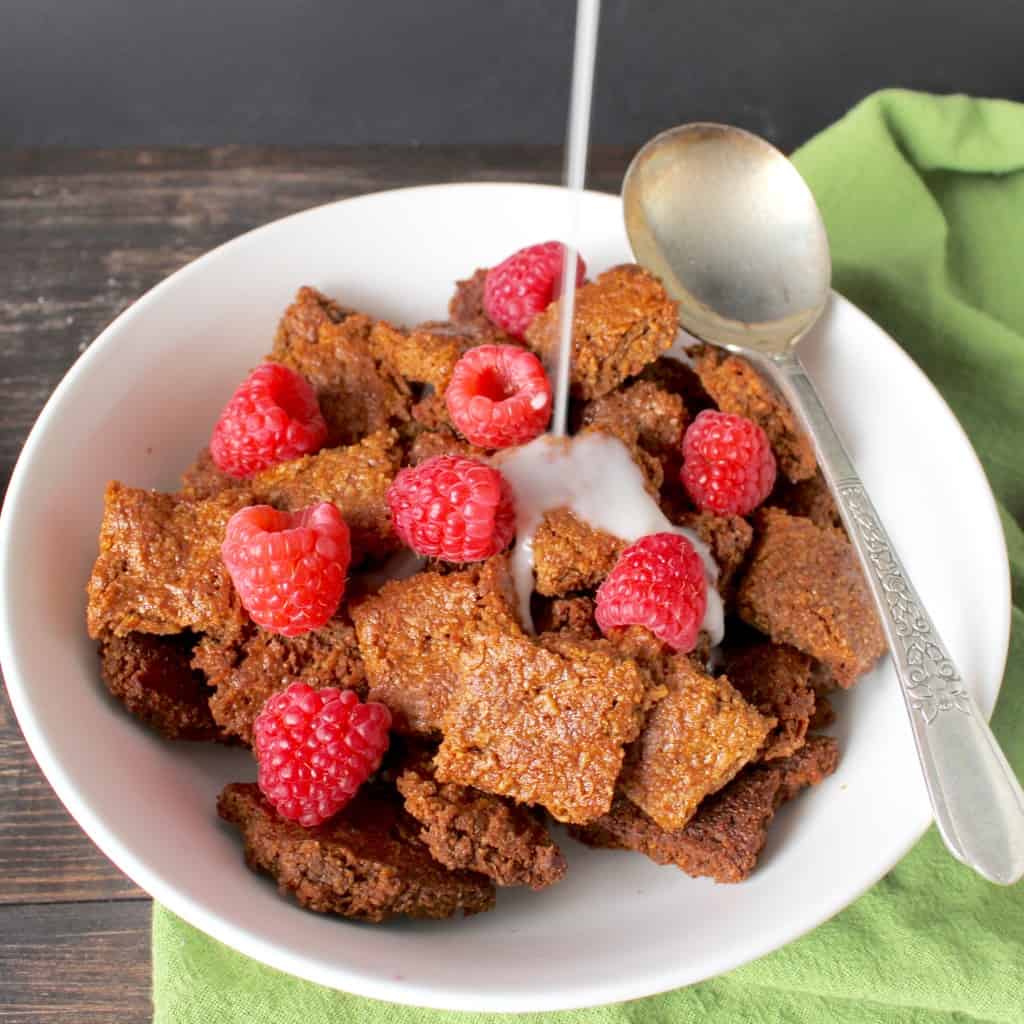 My dad just came to visit and while he was here, he requested a homemade version of this cereal. I love being able to take something unhealthy and make it over to be healthy and unprocessed. I already had an idea of what was in it, but obviously I left the oats and bran out to keep it paleo. Paleo is grain free, so I used almond flour as the base and it works perfectly. Coconut, molasses, and cinnamon are the other key ingredients. I swapped out the soybean oil (from the original) to coconut oil which is so much healthier. All the ingredients work together perfectly and create the same texture and flavor.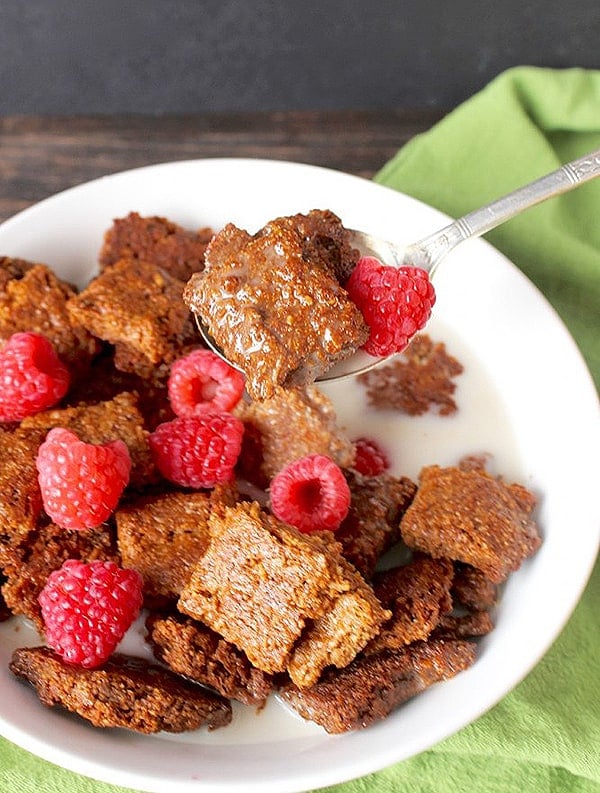 If you're familiar with the original, you know it's a think hearty cereal. It's super crunchy and so is my version. I am so happy with how it turned out. My dad loved it and took a whole batch home- that makes my heart happy!!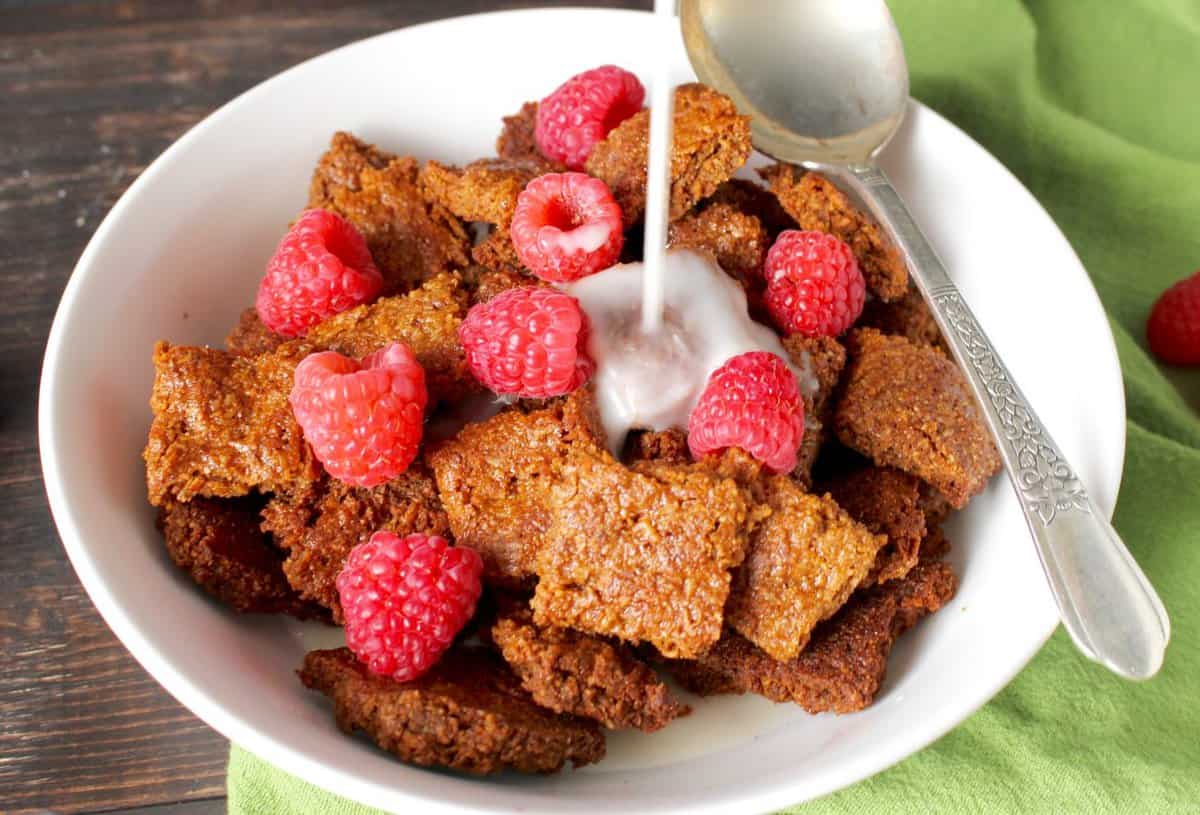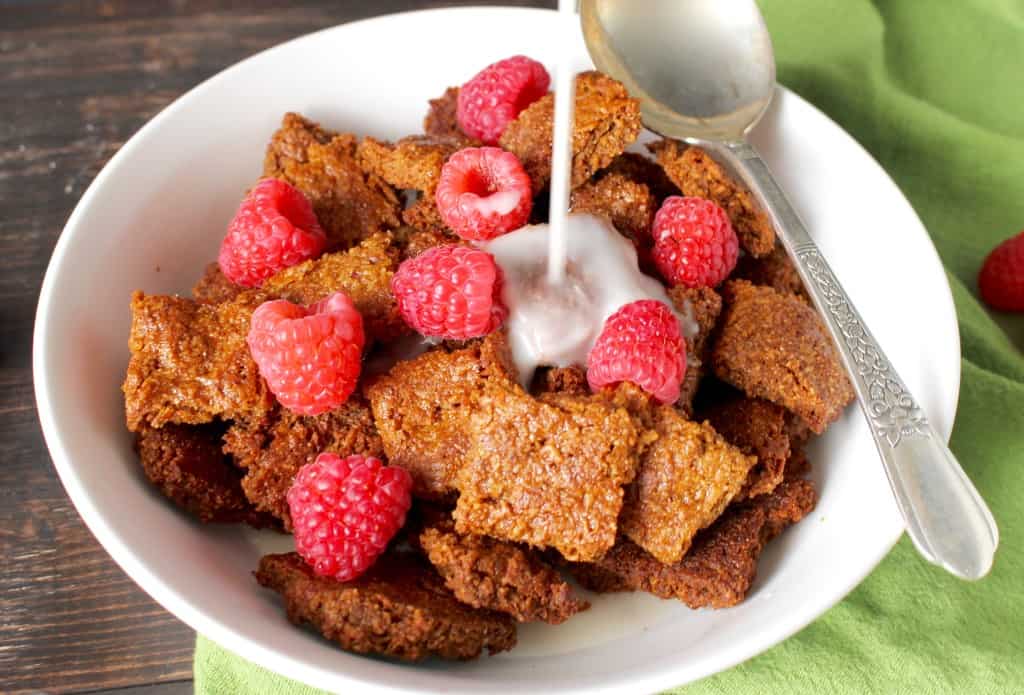 This is so easy to make. I know making cereal homemade sounds hard, or time consuming, but it's not. Everything is mixed in one bowl and baked for less than an hour. It can be stored in an air tight container and eaten throughout the week. If you can make cookies or cake, then you can make this- it is even easier!