These Coconut Oil Brownies are not your average brownies. They are so gooey, fudgy, and loaded with chocolate. The top has that perfect crackly surface that makes cutting it a little messy, but totally worth it! The contrast between crackly top and the smooth, rich center is amazing.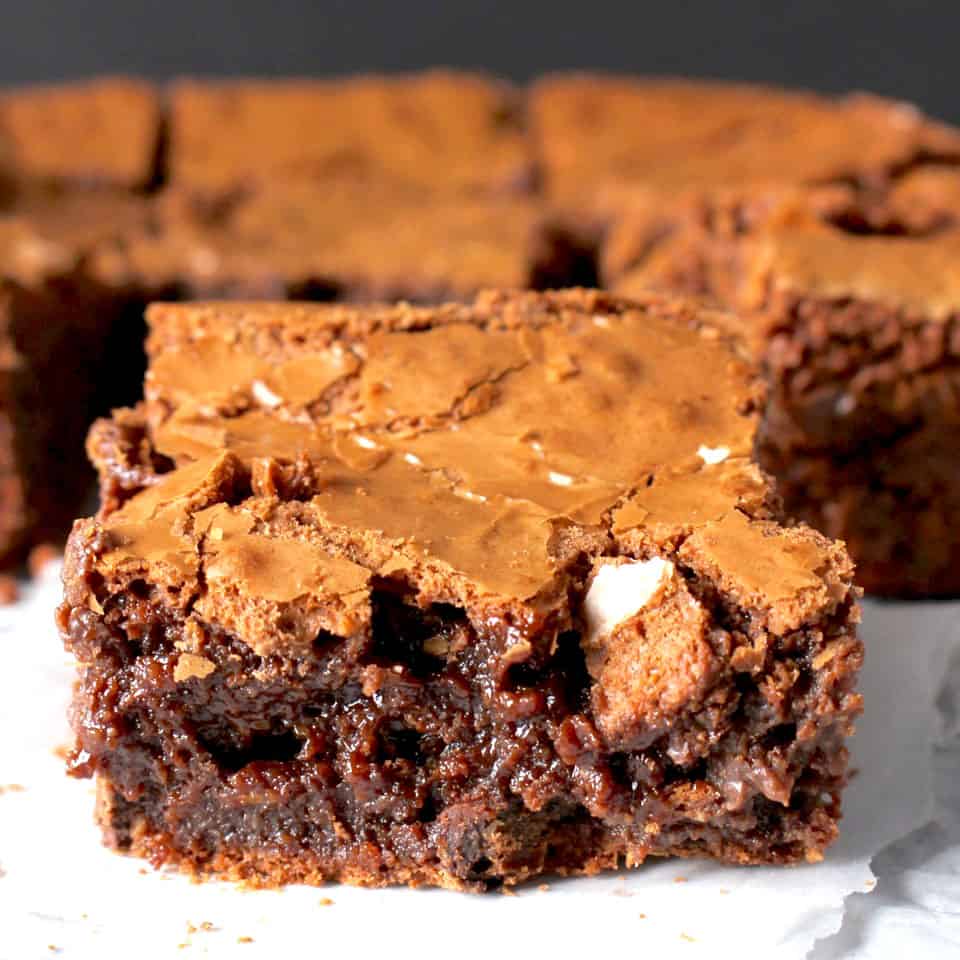 These are completely dairy and gluten free (as long as you use compliant ingredients), so they are perfect for anyone who may have an allergy or is avoiding those foods. I have made these many times and no one can tell that they are any different. The butter is not missed because the Golden Barrel Coconut Oil keeps them rich and moist. I have used both almond flour and oat flour, so feel free to use either. Oat flour is a little more common because all it is ground up oats. They sell it in the store in the baking aisle, but you can make it yourself by throwing oats in the blender for a few seconds- so simple!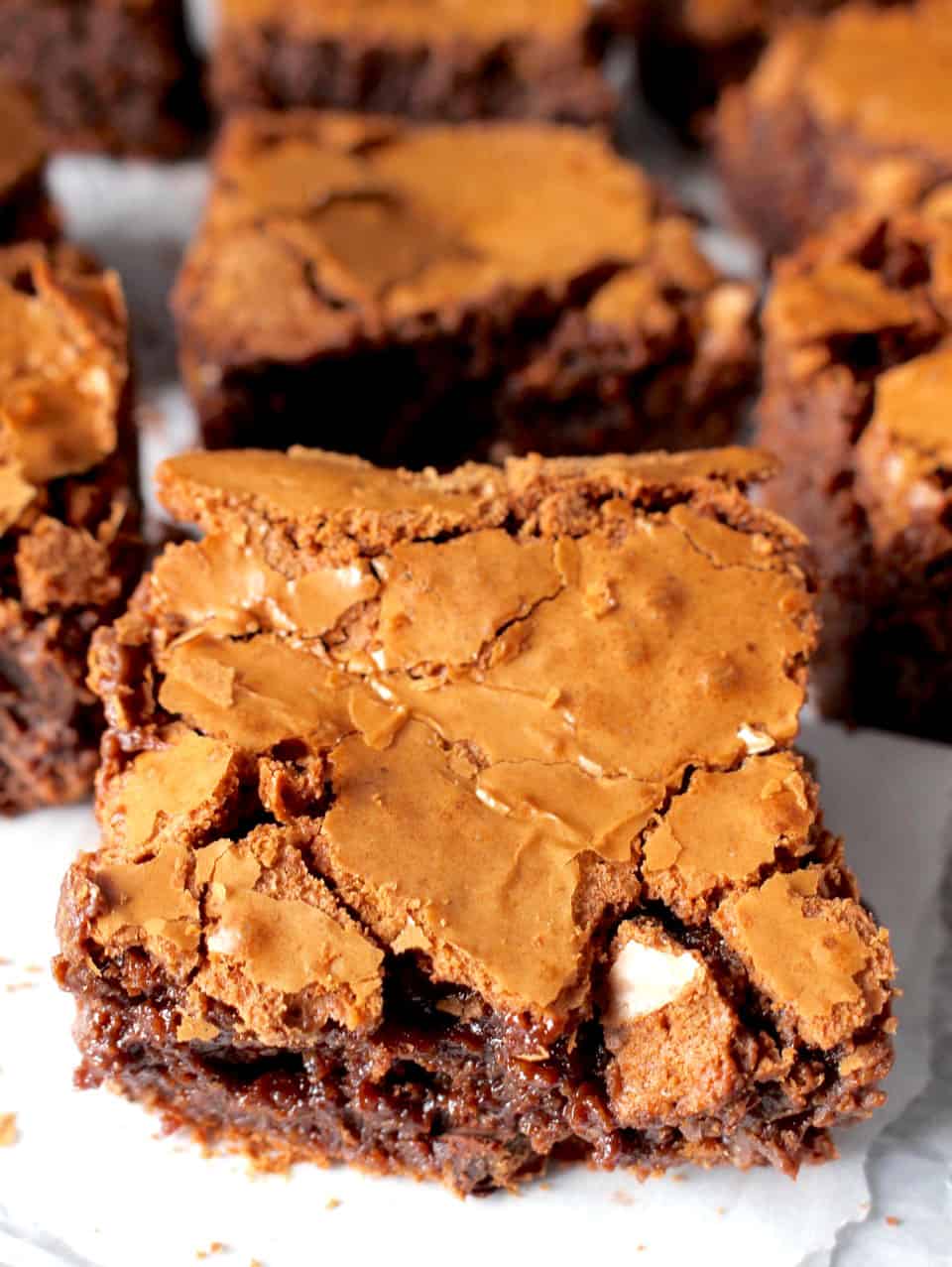 So the next time you get a craving for brownies, don't be tempted to make the kind from a box. Make these- I guarantee you will absolutely love them!!
Hungry for more? Subscribe to my newsletter and follow along on Facebook, Pinterest and Instagram for all of the latest updates.
Coconut Oil Brownies
Ingredients
1 1/4 cups chocolate chips dairy free if necessary
3/4 cup Golden Barrel Coconut Oil measured as a liquid
1 cup Golden Barrel Raw Sugar
4 eggs
1 tsp vanilla
3/4 cup oat flour gluten free if necessary
1/2 tsp salt
1/2 cup chocolate chips dairy free if necessary
Instructions
CLICK HERE

for the full recipe on Golden Barrel's site.