These Chocolate Coconut Lovers Cookies are easy to make, are the perfect balance of coconut and chocolate, and so delicious! Gluten free and dairy free as well.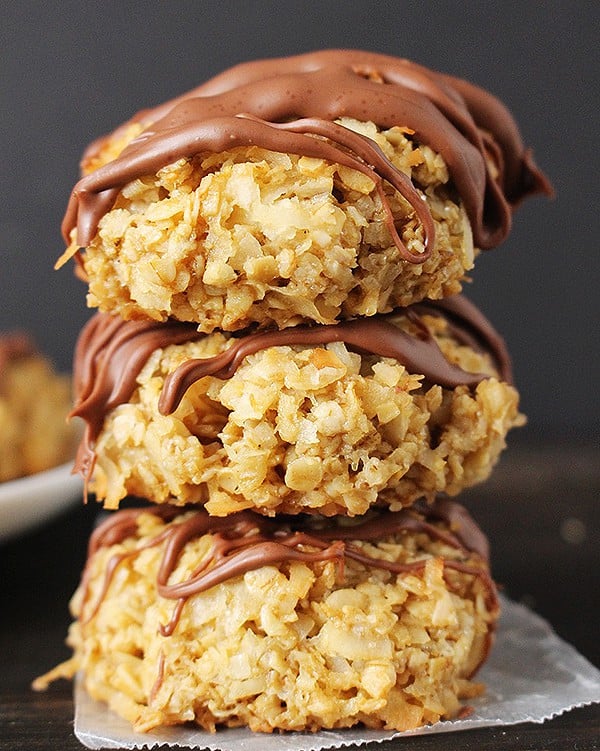 One of my favorite things about these cookies is how easy they are. Mixed in one bowl, only a handful of ingredients, and ready in less than a half an hour. The coconut toasts in the oven as they cook. If you like extra toasted coconut then leave them in the whole 18 minutes- they brown so nicely and the flavor is amazing! After they were done baking I felt like they were still missing something and chocolate was definitely the answer.  You can drizzle it over the cookies or do a whole layer on them, it just depends how how much you love chocolate.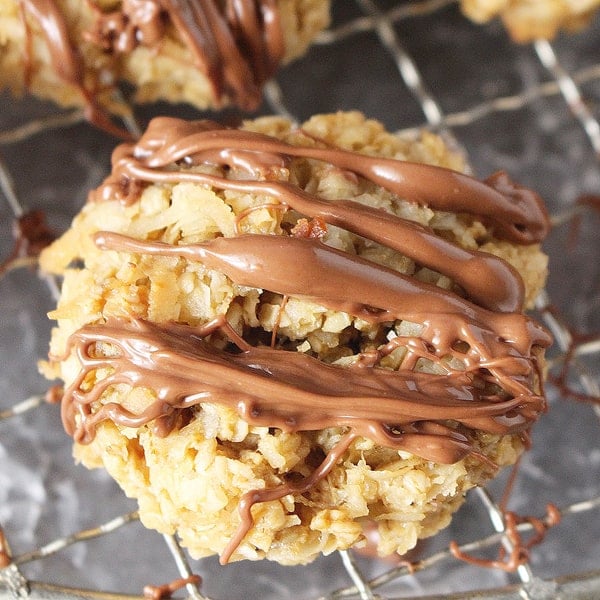 These are naturally gluten free and the Golden Barrel Coconut Oil keeps them dairy free as well. Just make sure to use dairy free chocolate chips if necessary.
I brought these to church to share and they disappeared so fast. Everyone loved them and that always make me happy to see people enjoy my baking. If you like coconut and chocolate then you will love these. Easy to make, chewy, sweet, and so good!
I am sharing this recipe on Golden Barrel's blog- CLICK HERE FOR THE RECIPE