This Easy Paleo Brownie Brittle Bark is the perfect chocolate treat! A brownie batter that is spread thin and baked until crisp. Gluten free, dairy free, and addictively good!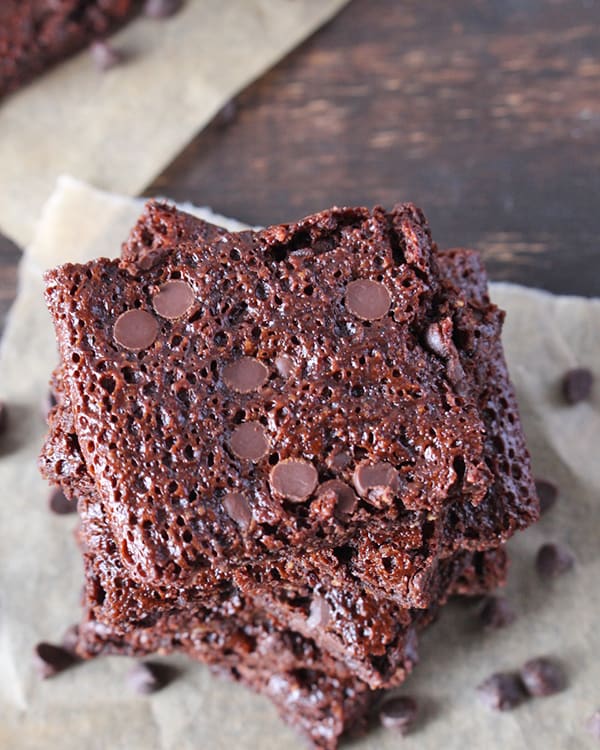 I admit- I am a lover of fudgy, gooey, slightly undercooked brownies. There is still something so delicious about this brownie brittle though. I think it's because I'm not expecting a traditional brownie. It is crunchy, slightly chewy and if you're a lover of corner pieces then you will love these!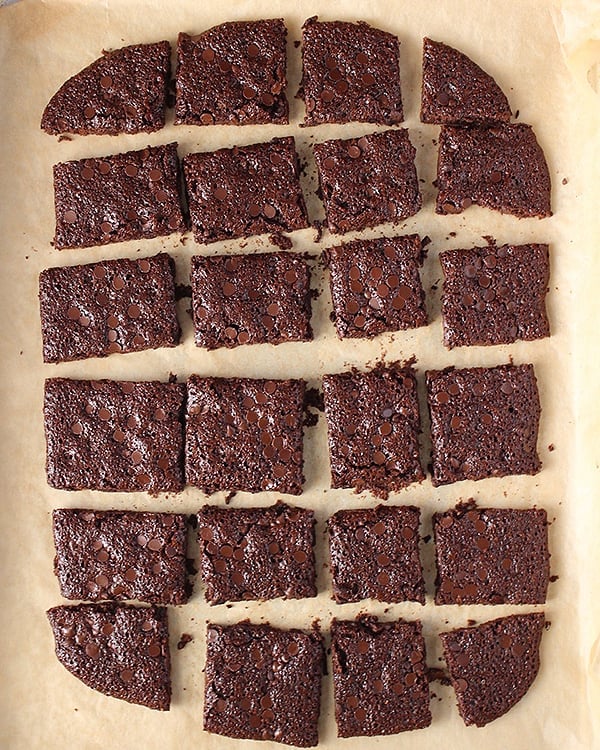 This brittle is so easy to make and fun to snack on. Everything is mixed by hand and ready to go in the oven in under 10 minutes. An important note is to make sure you use parchment paper or you'll have issues with sticking. It's a simple step that will  make your life easier 🙂 Once they're baked, you'll cut them into squares and bake again to help crisp them up.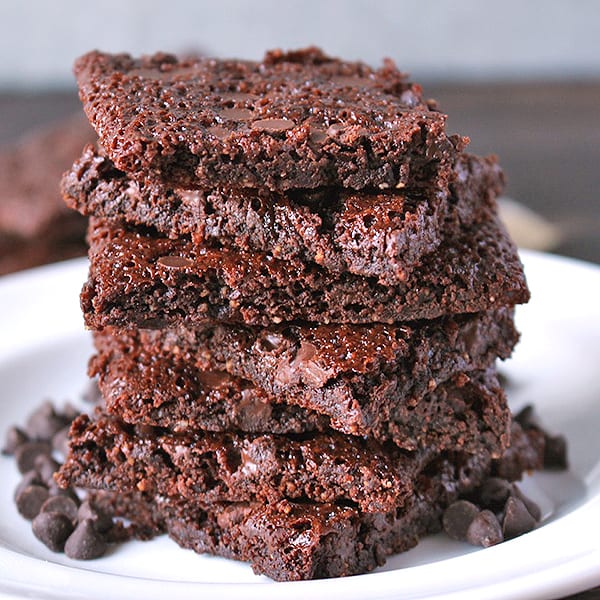 The edge pieces are definitely crispier than the middle pieces so you can choose if you want to leave them like that or remove the edge pieces and cook the middle ones an extra few minutes. They are crispiest the day of baking so if you're storing them overnight you will have slightly softer pieces. That's just the way paleo baked goods tend to be.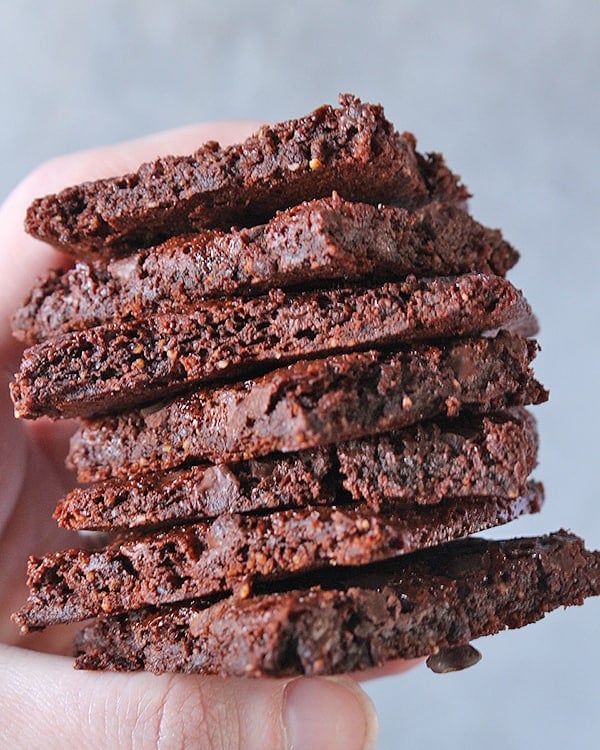 This bark is thin, rich, chocolatey and such a fun version of traditional brownies. These are of course a treat, but they're a little healthier since they're dairy free, gluten free, and free of refined sugars.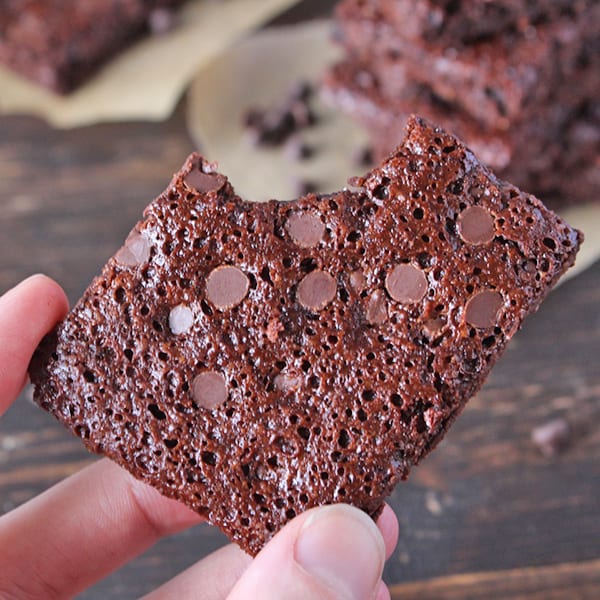 These would be perfect dunked in some coffee or milk (dairy free if needed). You'll find it hard to stop snacking on these once you start 🙂