This Paleo Gingerbread Granola is sweet, perfectly spiced, and easy to make! A delicious snack or breakfast that is gluten free, dairy free, and vegan.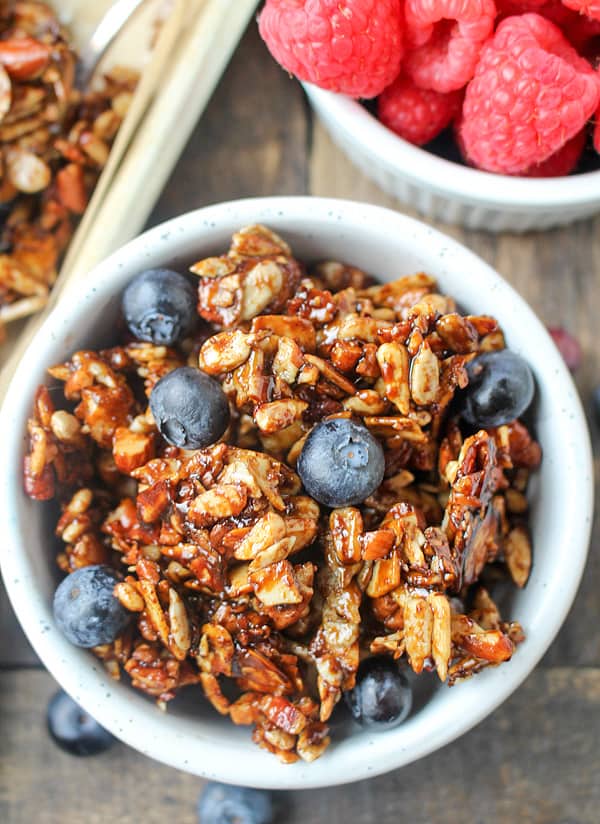 Gingerbread granola- I know that seems like a fall/winter flavor, but I think it's too good to only enjoy for a couple months. This granola is coconut free because I know there are people out there that don't like coconut. I love coconut- especially in granola, but this one is good without it. It's packed with nuts and seeds and of course the gingerbread spices- cinnamon, nutmeg, allspice, and ginger. It's sweetened with maple syrup and blackstrap molasses- which is the perfect combination! I love how those two pair together and add so much flavor!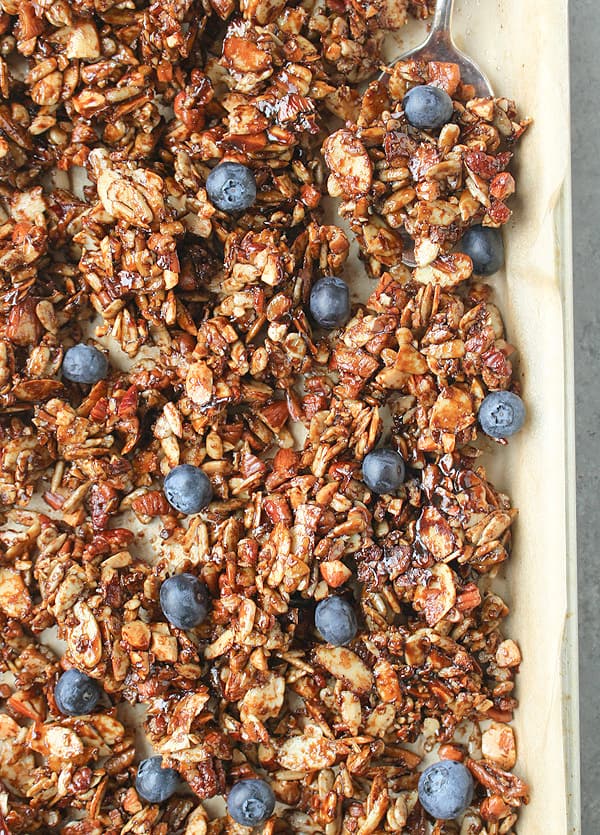 This granola is super easy to make! Chopping the almonds and pecans is a little time consuming, but that can be done with a food processor if you like- just don't over process them into tiny pieces. Once those are chopped, everything is just mixed in one big bowl and mixed. Once important tip is to use parchment paper on the sheet tray. The mixture gets a little sticky and is so much easier to stir and remove if parchment paper is used.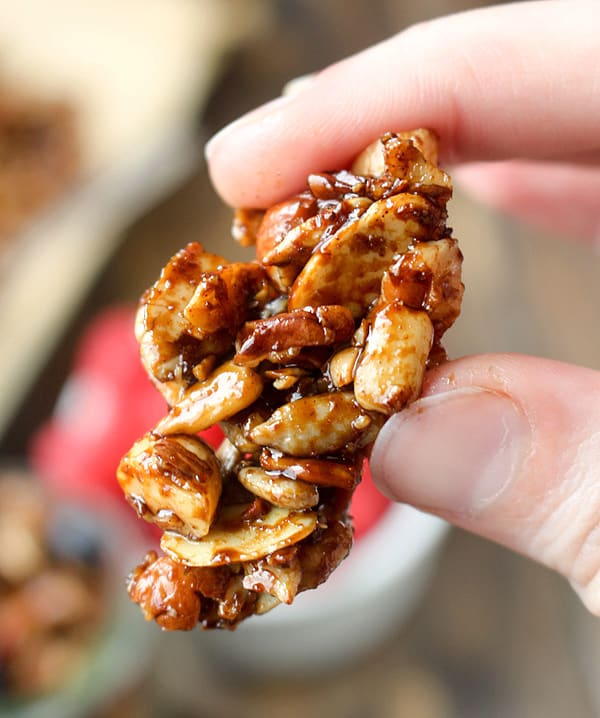 The cooking time on this granola is a little longer than my other granolas. The first time I made it the flavor was perfect, but it was a little too sticky. It needed more nuts and more baking time. The second time I baked it longer, stirring every 10-15 minutes, and it came out perfect! Crunchy, evenly coated, and so delicious!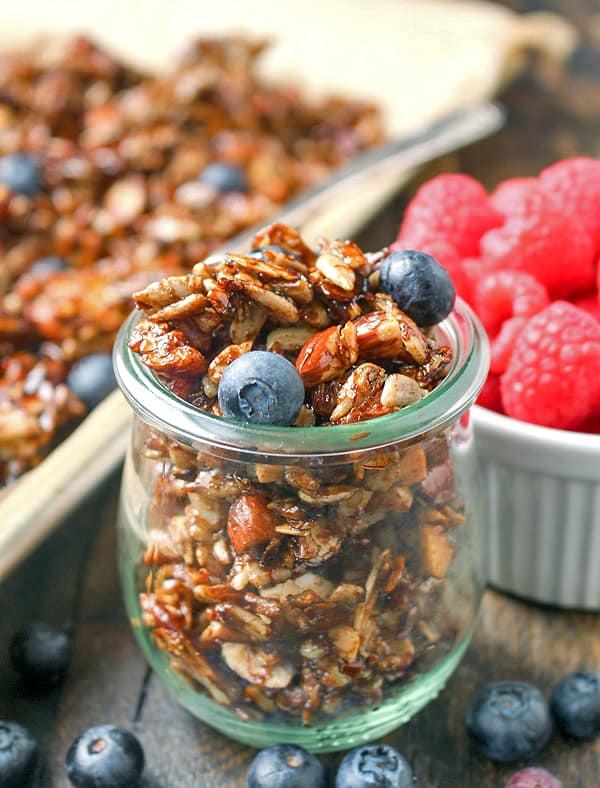 This makes the perfect snack just by itself or you can pour it in a bowl and add some almond milk for breakfast. Although I didn't add any, chocolate chips would be delicious stirred in once it's cooled.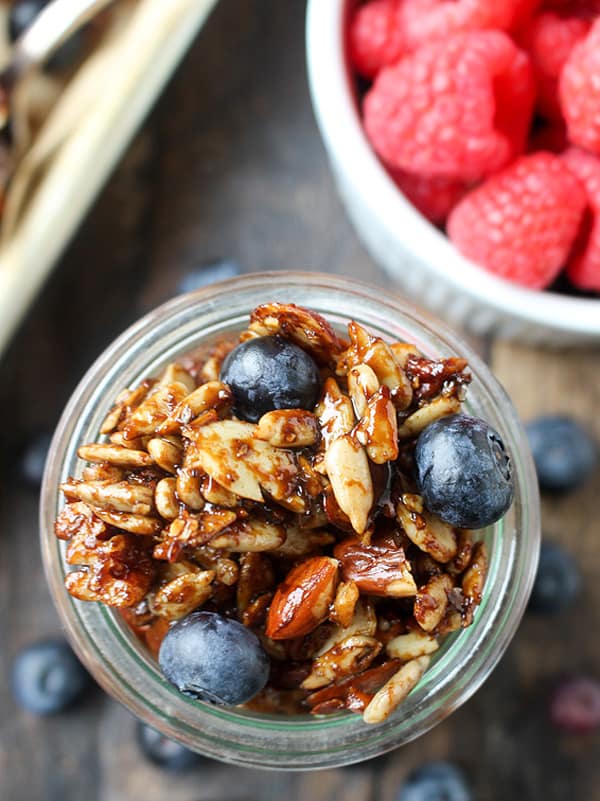 More paleo granola recipes you may enjoy: