This Easy Paleo Chocolate Cake is moist, light and airy, and perfectly sweet. A gluten free, dairy free, and naturally sweetened dessert that everyone will enjoy!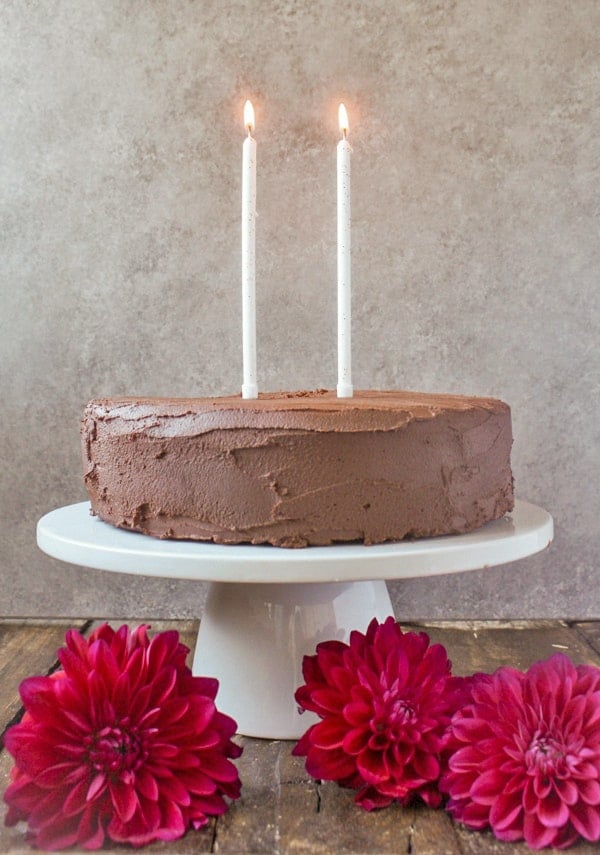 I'm so excited to share this recipe with you! My daughter turns two on Wednesday. I've been hyping her birthday up to her and she's getting excited- it's fun to watch and so cute. That is also the day we get to adopt her! It's going to be a fun and very special day. And what better way to celebrate than with chocolate cake!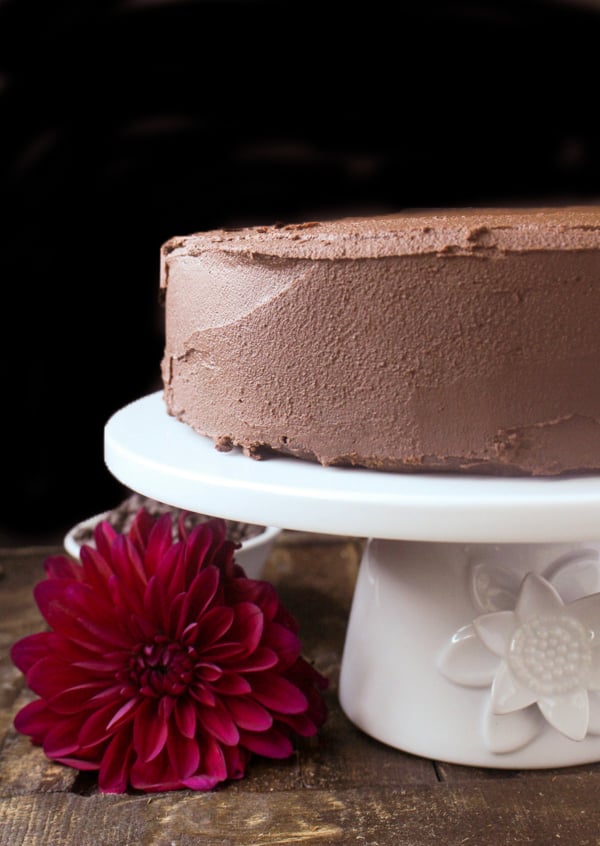 There are no pictures of her this time because she was just getting over being sick and wasn't really into eating cake. I shared this Paleo Chocolate Frosting a couple weeks ago and it compliments this chocolate cake so well.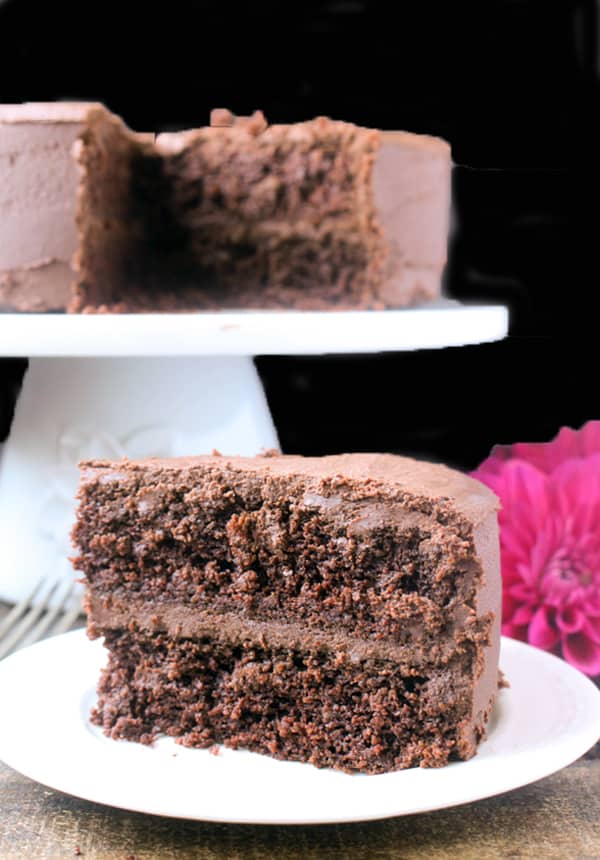 I don't make layer cakes very often. I feel like they're intimidating even though they're actually quite simple. The batter is mixed by hand and ready to go in the oven in under 10 minutes. A super helpful tip is to line the bottom of the pans with parchment paper. I just cut a circle out, placed a little coconut oil on the bottom of the pan, the parchment circle on top, then a little oil on top and on the edges. It helps for an easy removal.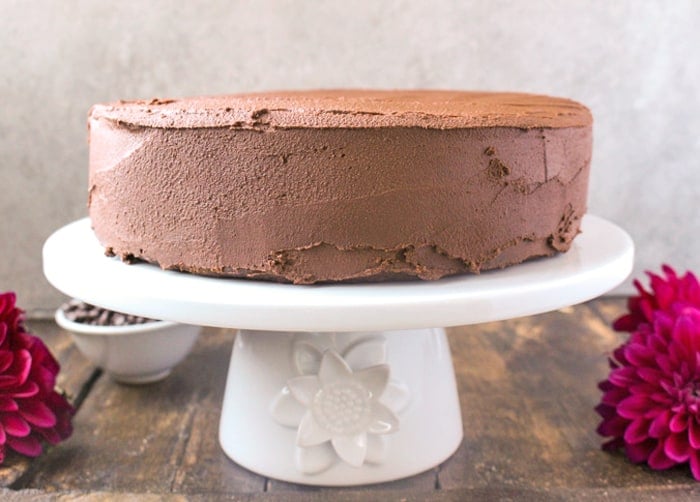 This cake is so good that you'll have a hard time telling that it's paleo. The crumb is exactly like a regular cake- light and airy, yet moist and rich. It smells like chocolate cake, it tastes like chocolate cake. It even can sit on the counter for a few days unlike most paleo baked goods. It doesn't get too soggy or soft. It stays perfectly spongey.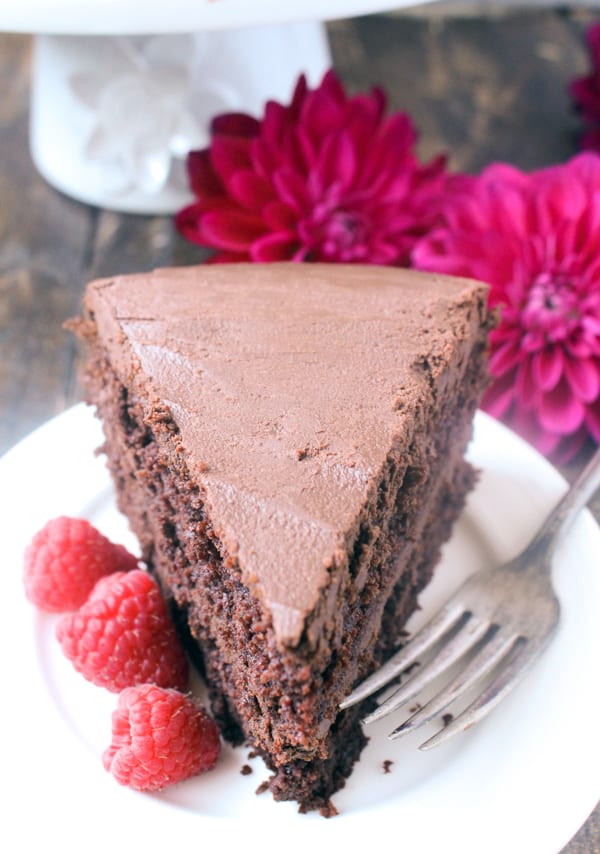 There is an ingredient added that I don't usually add to baked goods and that is coconut vinegar. It reacts with the baking soda and helps the cake rise. It's a necessary ingredient, even though it's a small amount. You can't taste it at all. You could also use apple cider vinegar if you don't have coconut vinegar.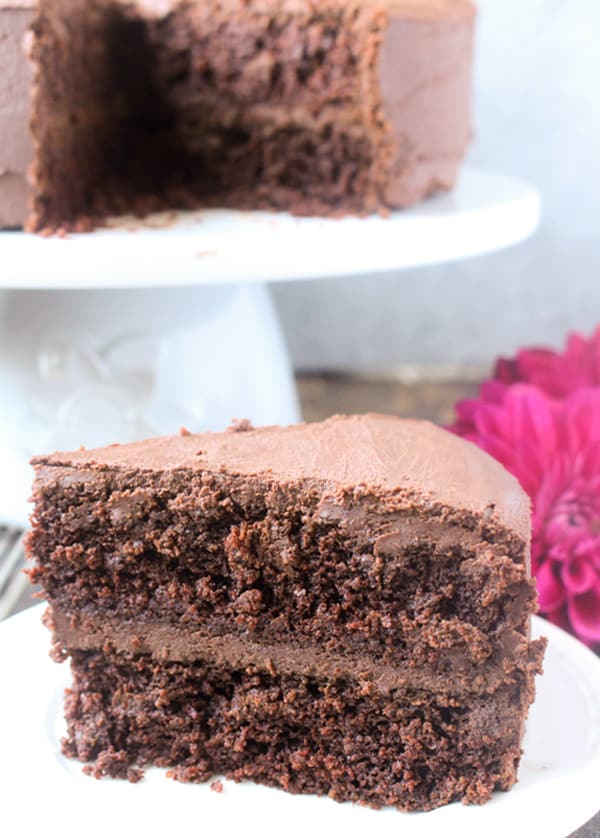 This easy paleo chocolate cake is sure to become a favorite! Try it and see how truly good it is!
Here is the link again to the Chocolate Frosting– it takes a double batch.