This Paleo Barbecue Beef and Bacon is a simple, one-pot meal. Bold delicious flavors made in 30 minutes.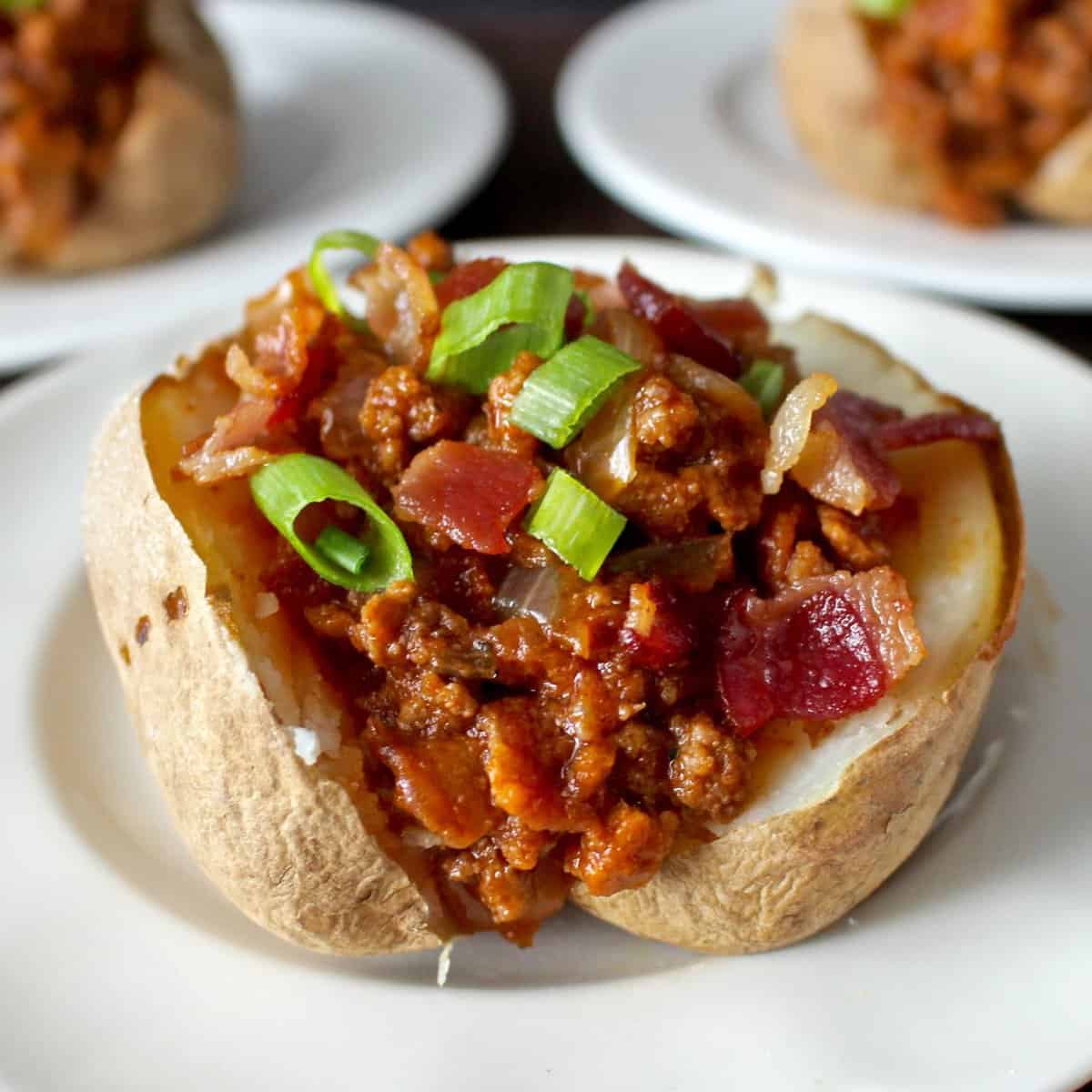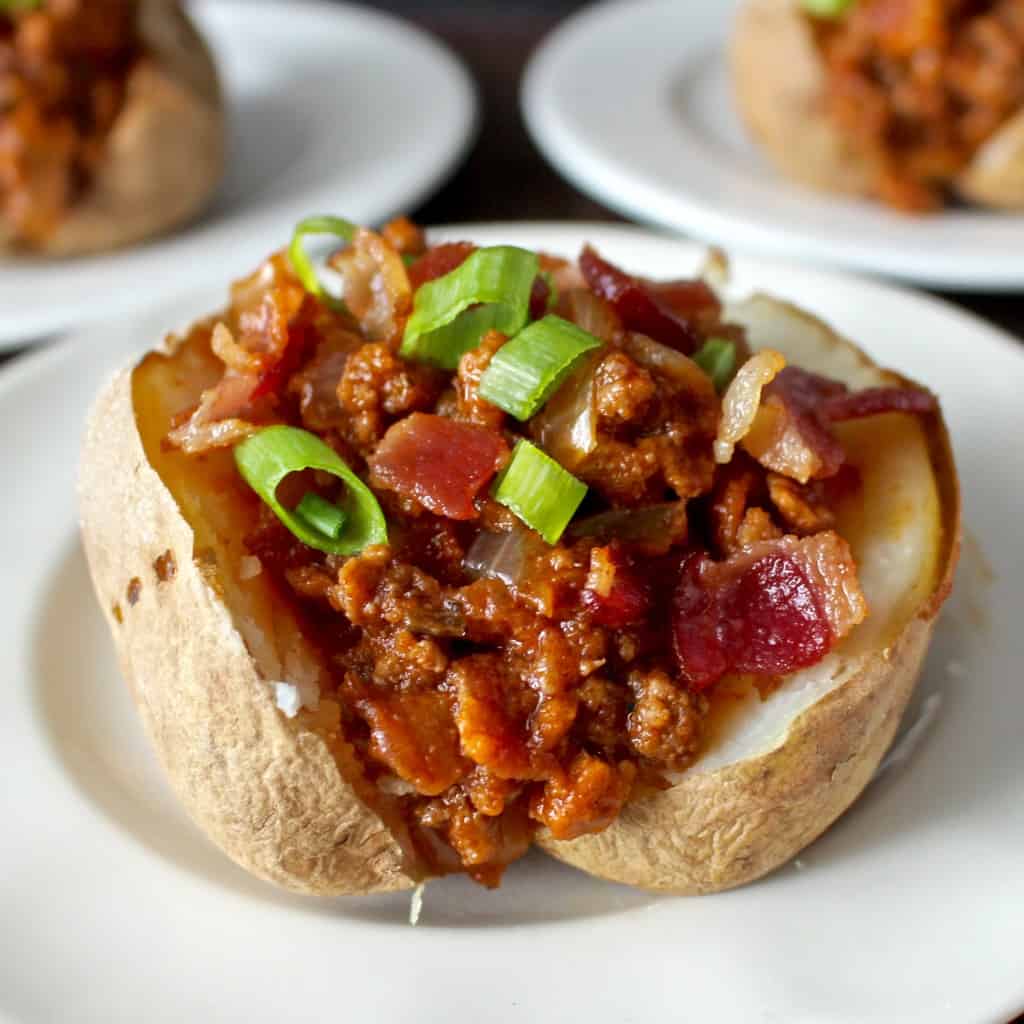 Well, this week has been a little crazy. I didn't post a recipe Monday because I was coming back from a weekend getaway celebrating my 9th wedding anniversary. Then yesterday I was pretty sick and didn't want to even look at pictures of food, let alone write about how delicious it is! Luckily I'm feeling mostly better today.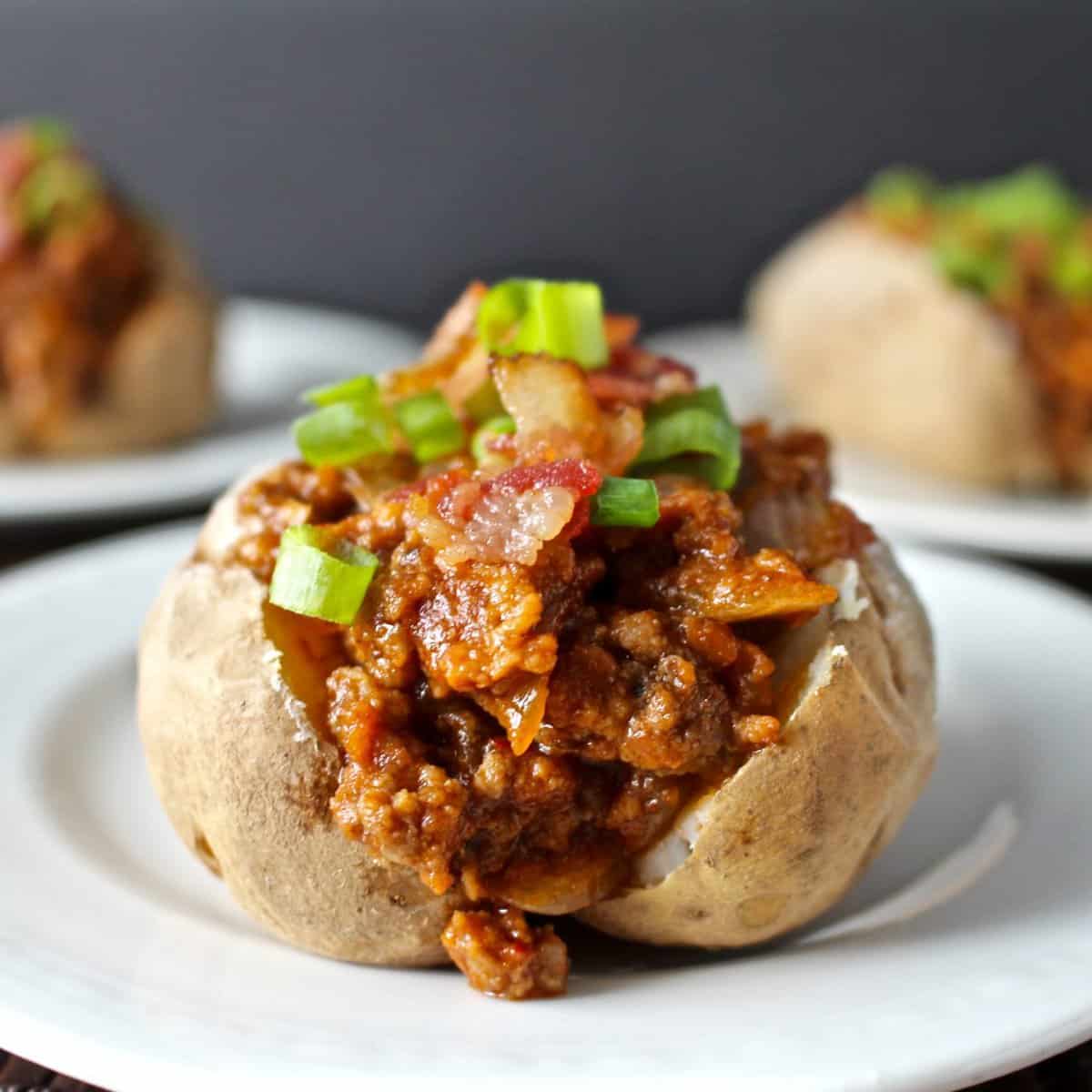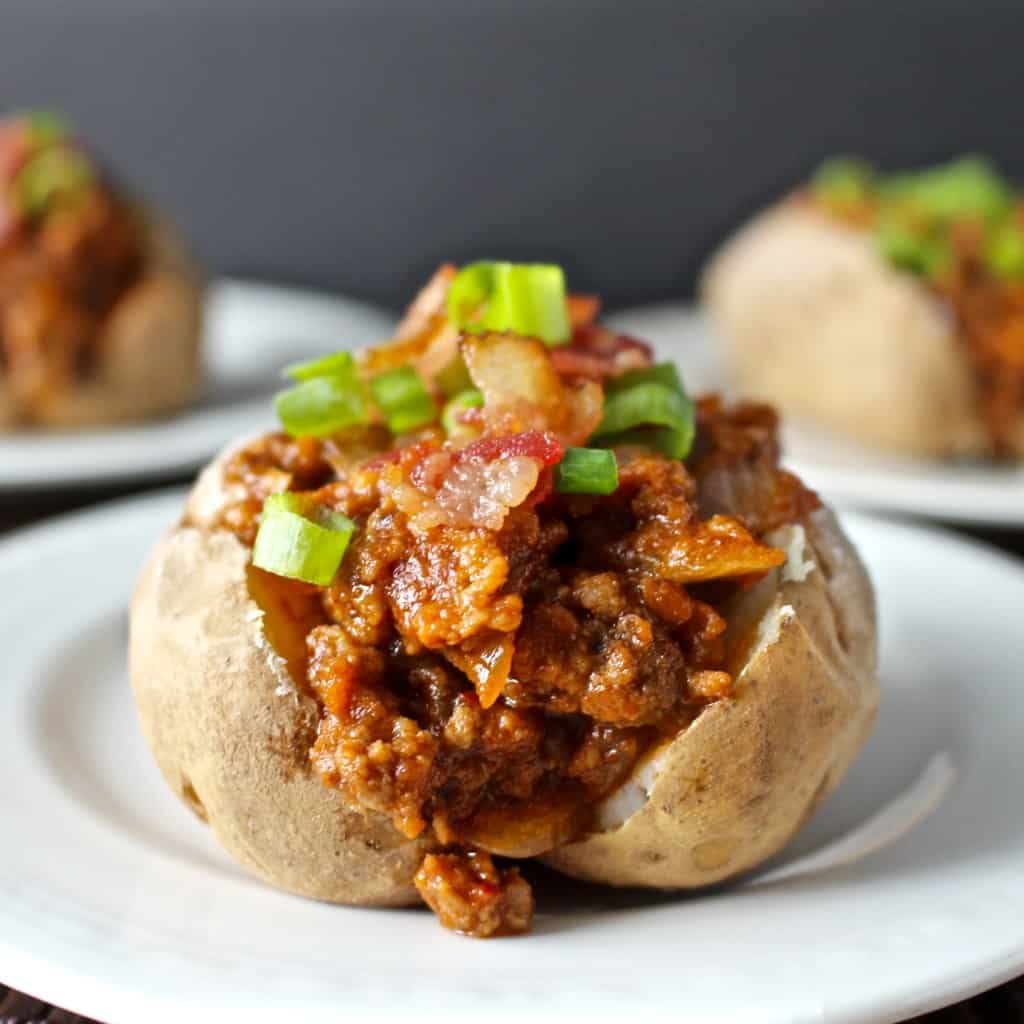 This recipe is so easy! I was watching the food network when I saw someone make barbecue baked beans with ground beef in them and that got me thinking how delicious those flavors would be together.  I left out the beans and sugar and I created an awesome simple meal. I asked my husband what it would be good served over and he said a baked potato- he was totally right! So delicious!
Here's a list of what my husband likes about this meal:
1.Bacon
2. Beef
3. Bacon
4. Potato
5. Bacon
You can't go wrong with this combination!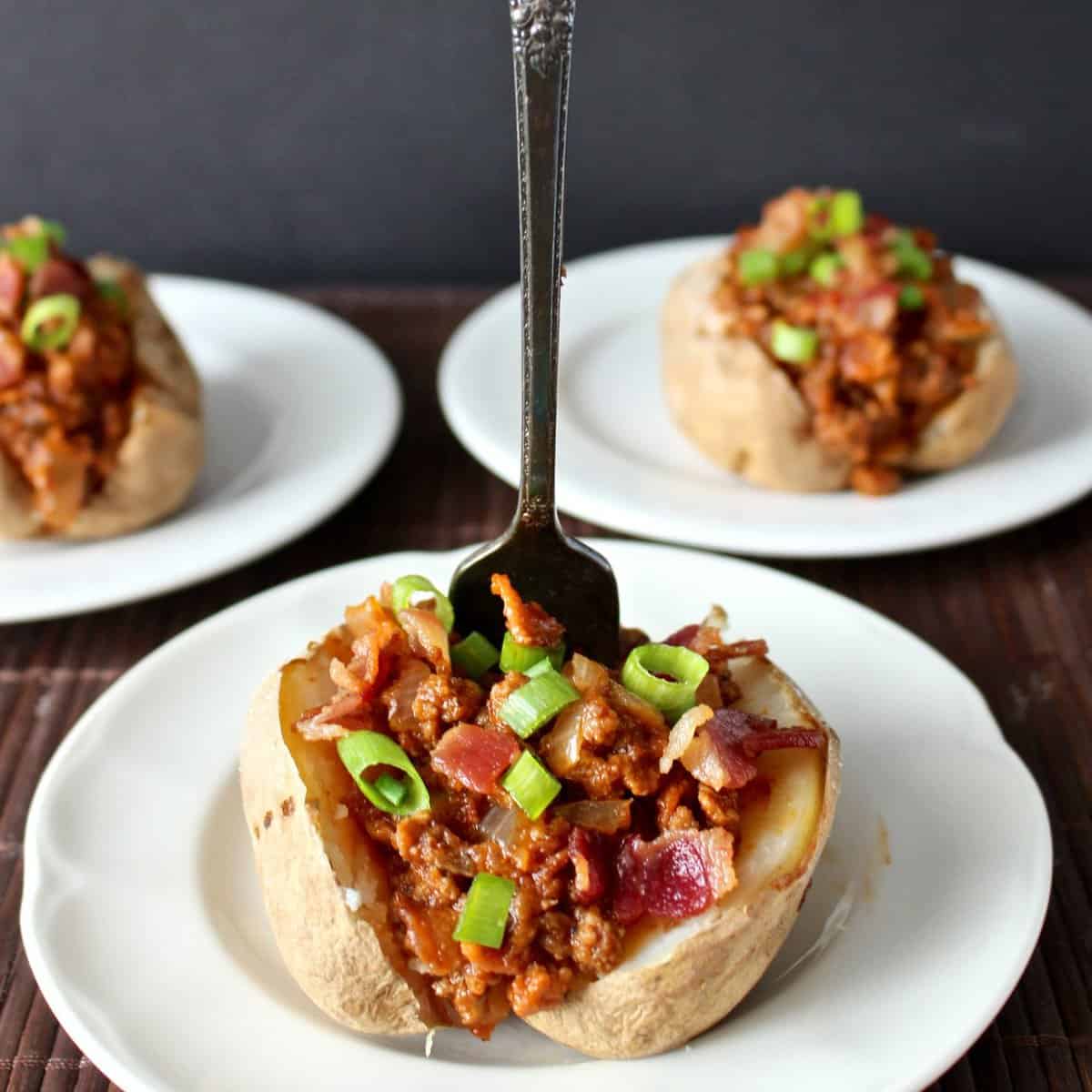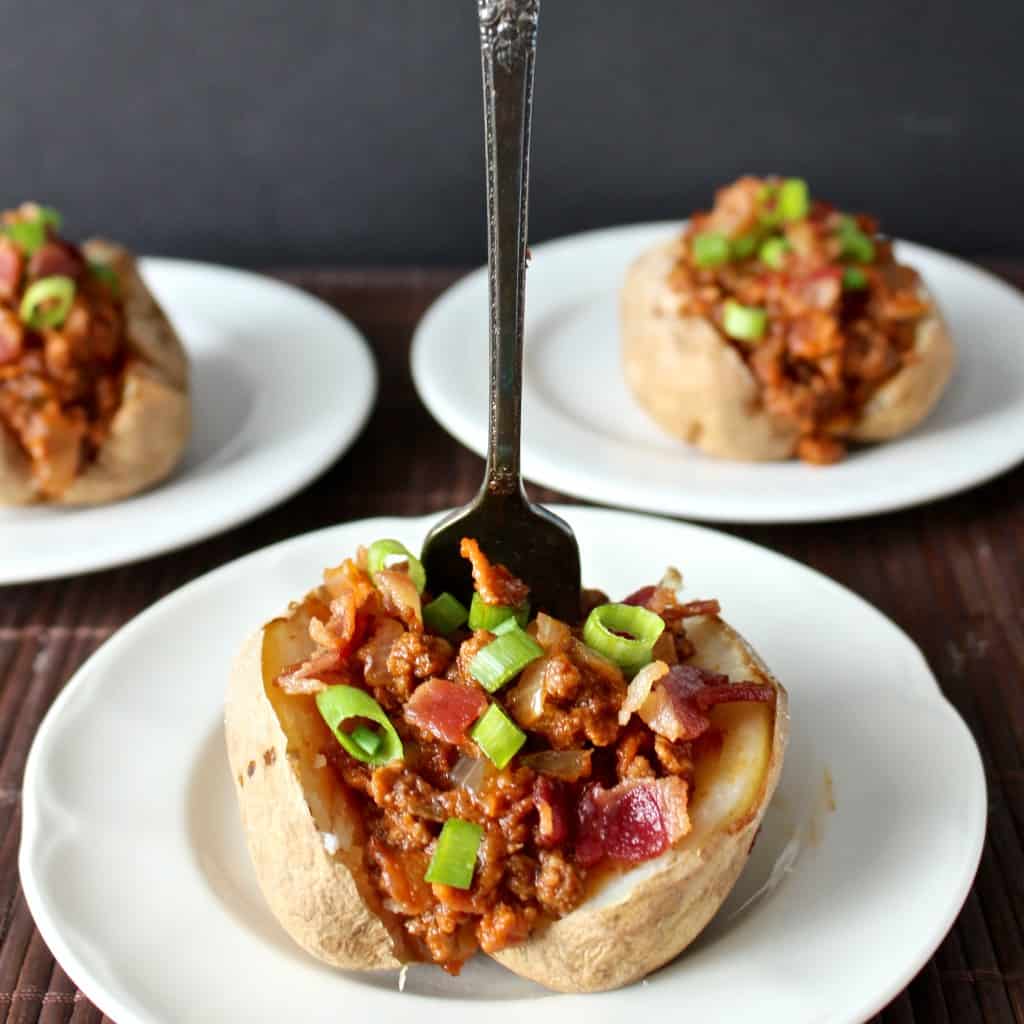 I'm sorry I don't have step-by-step pictures. I have total confidence you can make this though! There are no hard steps or tricks. I'm thinking this would be the perfect dinner tonight! You could serve this to anyone and no one would guess it's Paleo or Whole30.
Here's a link to the Paleo Barbecue Sauce I use. That makes it Whole30 as well!
Hungry for more? Subscribe to my newsletter and follow along on Facebook, Pinterest and Instagram for all of the latest updates.
Paleo Barbecue Beef and Bacon
Instructions
Cut bacon into small pieces. I find that scissors work best for this.

Place in a cold frying pan and cook until crispy.

Scoop out all bacon pieces and set on a plate, leaving all the bacon grease in the pan.

Cook the onion in the grease until it starts to soften- about 5 minutes.

Add the beef and salt and cook until browned.

Add the barbecue sauce and coconut aminos and stir until warmed through.

Stir in the bacon right before serving.

Serve over a baked potato and top with additional bacon and green onions if desired.