These Coconut Oil No Bake Cookies are a delicious twist on the original. Made completely dairy and gluten free, but just as delicious!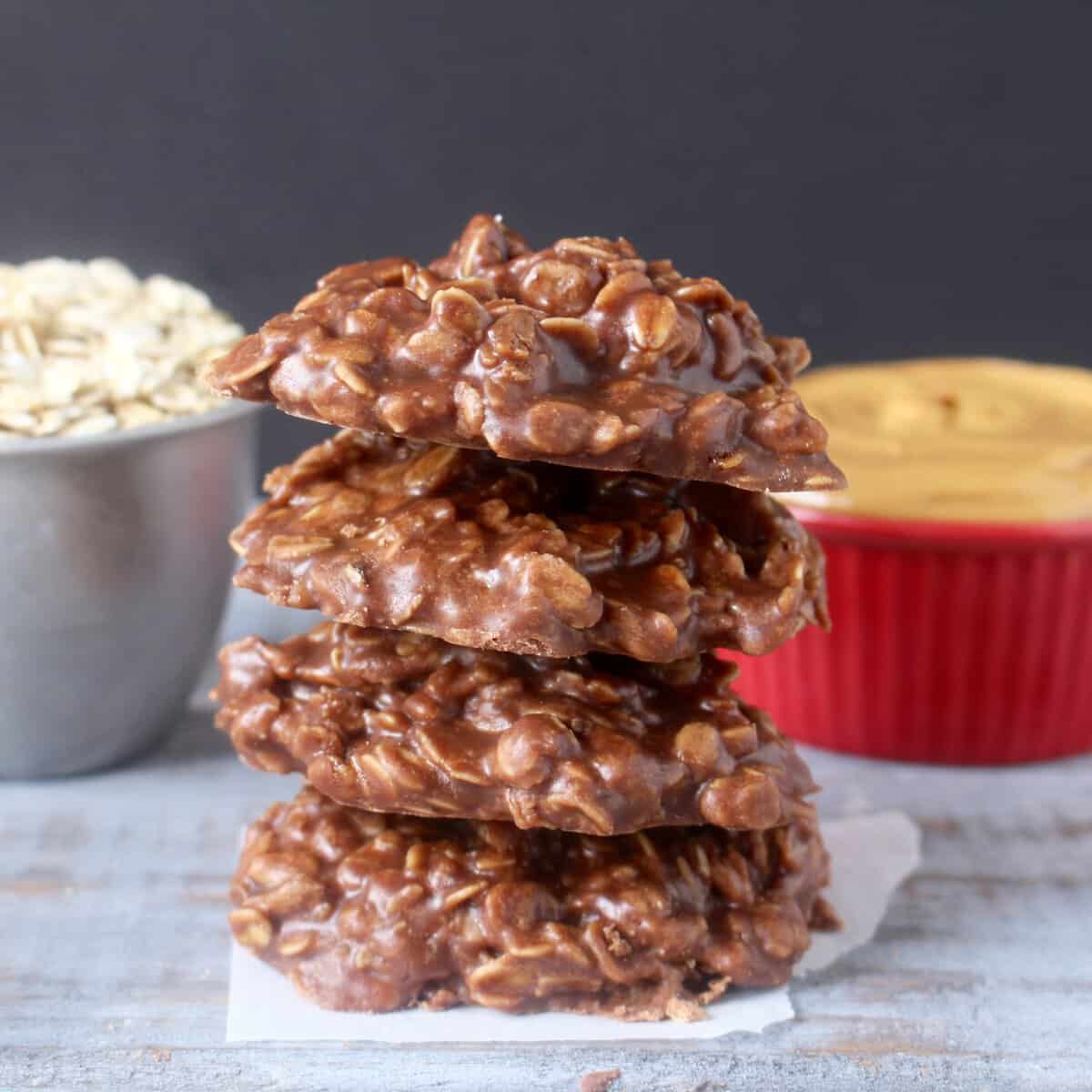 I made these delicious no-bake cookies with Golden Barrel Refined Coconut Oil and they came out amazing! They are completely dairy and gluten free and so easy to make! I made 6 batches and brought them to church and everyone loved them! No one could tell they were any different which I think is a good thing. They are so delicious and the perfect combination of chocolate and peanut butter!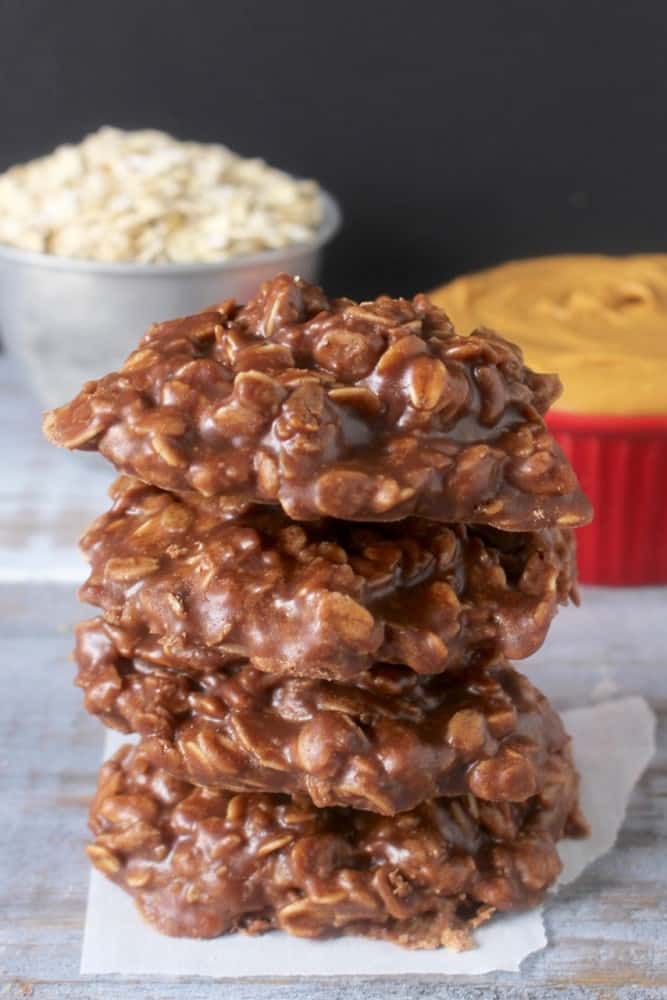 I have made these so many times so I have a few tips to make them a success. Measure out the oats before you start cooking. It moves pretty fast once the stove is on and you don't want to be scrambling trying to find a measuring cup and measuring correctly. Also, make sure you have a clean counter with a piece of wax paper down for the same reason. I have learned this the hard way when the mixture is hot and there is no where to scoop them.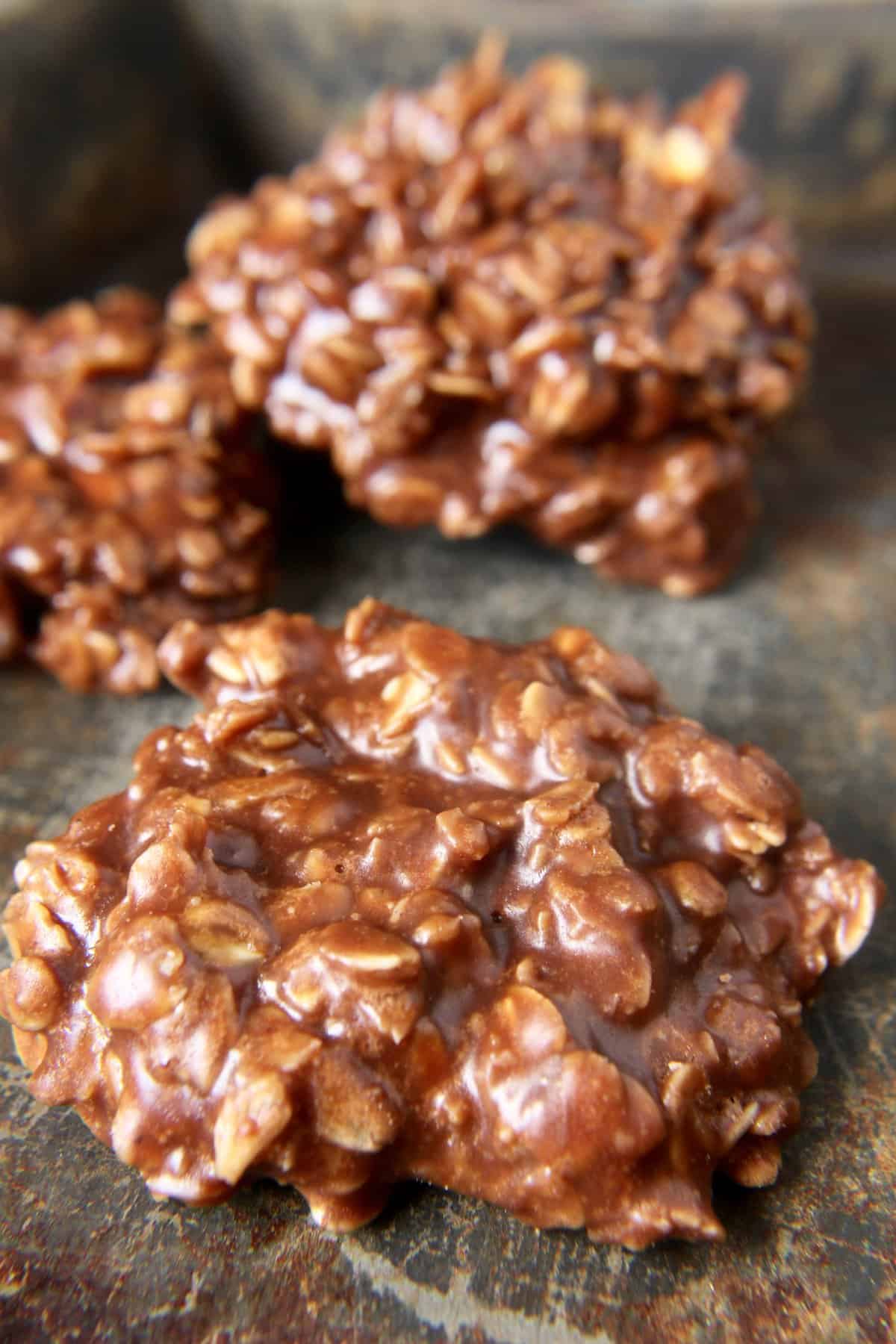 These coconut oil no bake cookies are the perfect combination of chocolate and peanut butter. The oats give them great texture, but they have a melt-in-your-mouth quality about them. A simple cookie that is so satisfying and I will definitely continue making them with coconut oil!
I'm looking forward to making these for my dad when he comes to visit next month. He gave up dairy, but there's no way he's giving up his favorite cookie!
Hungry for more? Subscribe to my newsletter and follow along on Facebook, Pinterest and Instagram for all of the latest updates.
Coconut Oil No-Bake Cookies
Ingredients
3 1/4 cup oats gluten free if necessary
1/2 cup Golden Barrel Coconut Oil measured as liquid
1/2 cup peanut butter
1/2 cup almond milk or other non-dairy milk
2 cups Golden Barrel Raw Sugar
1/4 cup cocoa powder
1/2 teaspoon salt
Instructions
CLICK HERE

for the full recipe on Golden Barrel's site.