These Paleo Pumpkin Muffins are so easy to make and incredibly delicious! Gluten free, dairy free, and refined sugar free- they make a great snack or dessert.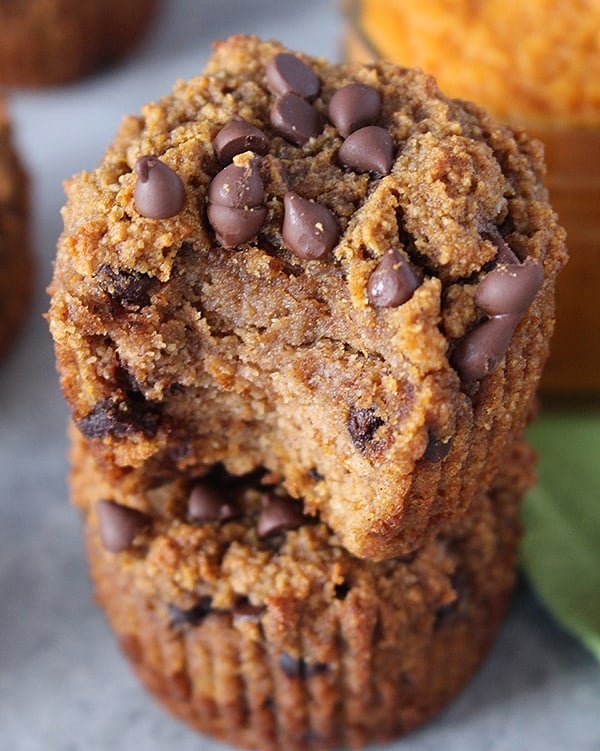 It's September and I am so ready for fall! We had a very hot summer here in Michigan and I'm looking forward to cooler temps and all things pumpkin and apple! I just couldn't wait any longer to break out the pumpkin and these muffins did not disappoint! They are kind of a cross between a muffin and pie- not quite as dense as pie, but not quite as fluffy as a traditional muffin. They are absolutely perfect and I couldn't quit eating them!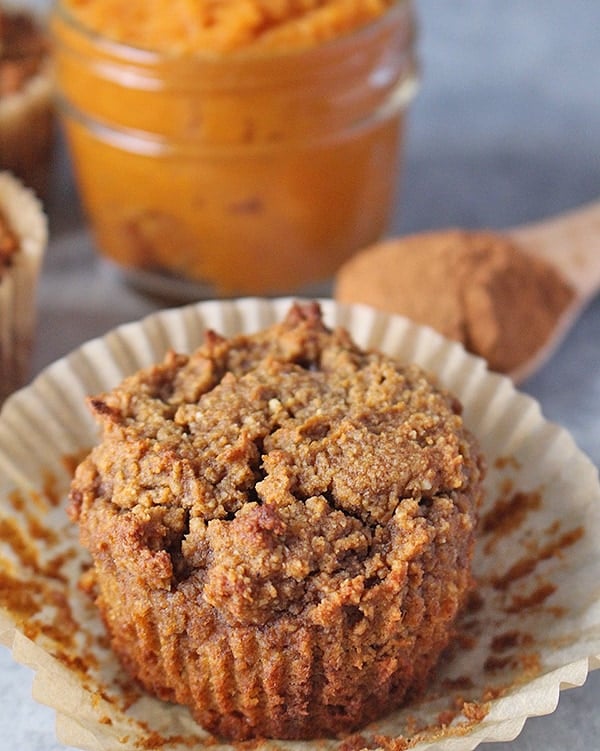 My Paleo Pumpkin Coffee Cake is so good and everyone that tries it loves it (just read those comments!), but sometimes you need a pumpkin treat that is quicker. This are made and ready to eat in 30 minutes- yay!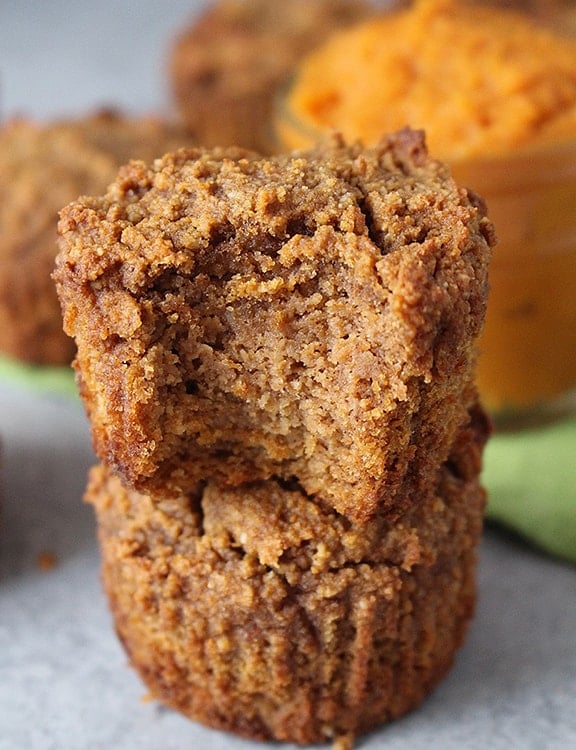 They are so easy to make. Everything is mixed in one bowl, by hand, and they are in the oven in under 10 minutes. The smell that fills your house while they're baking is another reminder why I love fall so much! The cozy, comforting aroma of fresh baked goods is the best! Once they're baked they are best stored in the fridge after 24 hours. Paleo baked treats tend to not last as long at room temperature- eat them cold or warm them up for a few seconds. Both ways are so good!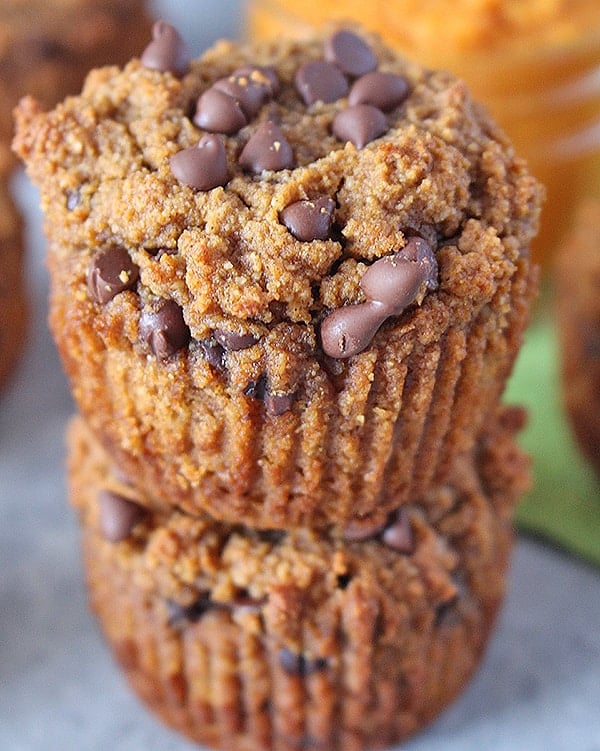 These muffins are tender, just the right sweetness, and perfectly spiced. If you love pumpkin pie then you will love these muffins! All the flavor, but easier to make and hand-held!