These Coconut Oil Apple Crumb Bars are so delicious- a simple shortbread crust, sweet cinnamon apples, and the best crumb topping. Made with coconut oil they are completely dairy free and you won't even miss the butter!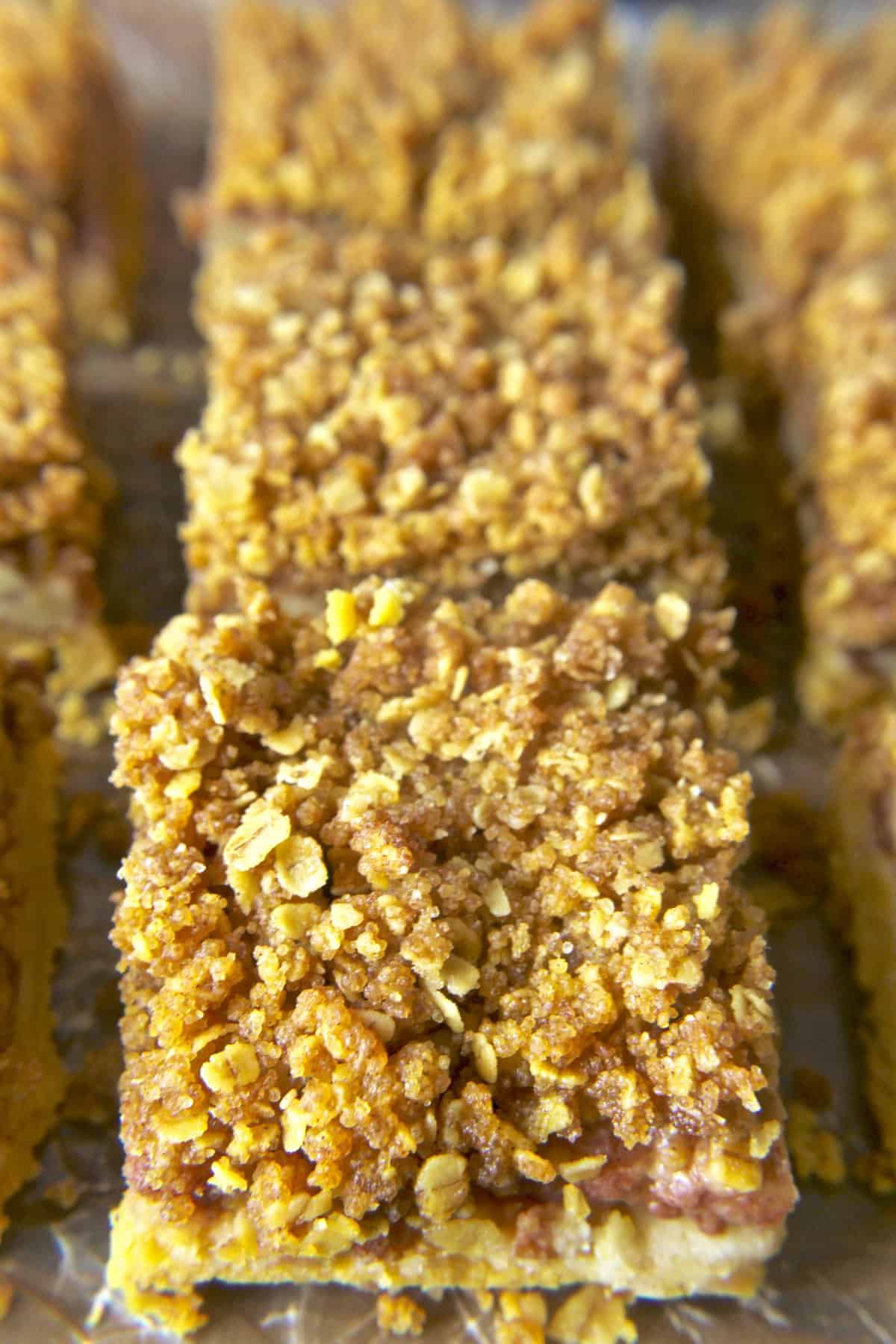 These Coconut Oil Apple Crumb Bars are so easy to make. If you have ever felt intimidated by pie, then these are for you! Even though my pie skills have improved, I still feel more confident with desserts like this. They remind me a lot of apple pie, but in hand held form. The base is a simple shortbread with only a few ingredients and then it's filled with sliced apples and topped with a delicious crumb topping. The apples cook and get slightly soft, but still retain some of their crunch. The crumb on top brings it all together for one perfectly delicious bite. Shortbread usually relies on 3 ingredients- butter, flour, and sugar. Instead of butter, I used Golden Barrel Butter Flavored Coconut Oil and it worked so great. It works just as good as butter and even has that distinct flavor. It is the perfect substitute!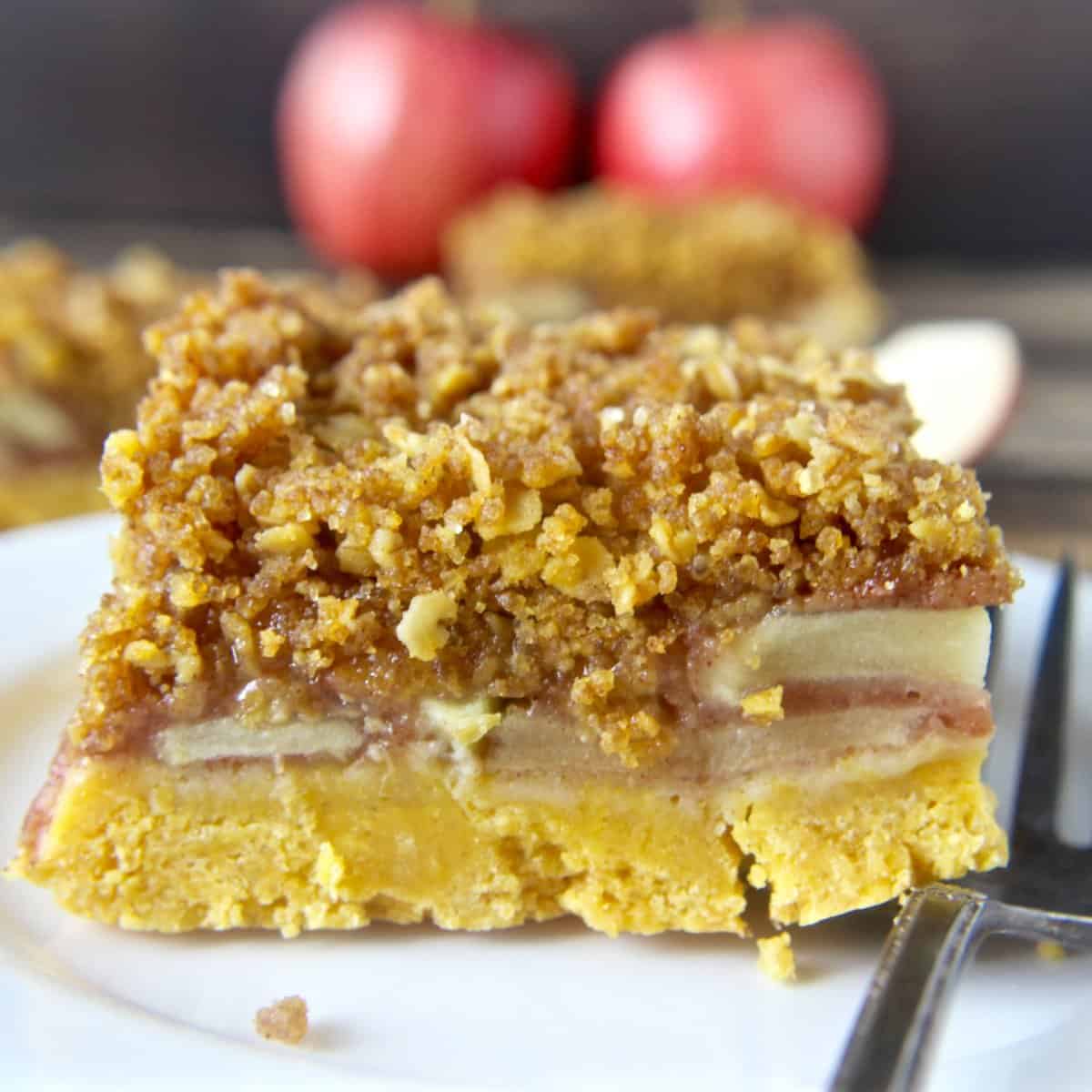 I shared these with my brother who claimed they were the best apple bars he has ever had in his whole life! That is a pretty big compliment!! I know you will love these just as much as him. They also happen to be dairy free and vegan for those who follow those guidelines. I am sharing this recipe on Golden Barrel's site- so click here to get the delicious recipe!