These Paleo Cookie Dough Cups are a delicious no-bake treat! A healthy and easy way to satisfy your cookie dough craving! They are gluten free, dairy free, naturally sweetened, and vegan!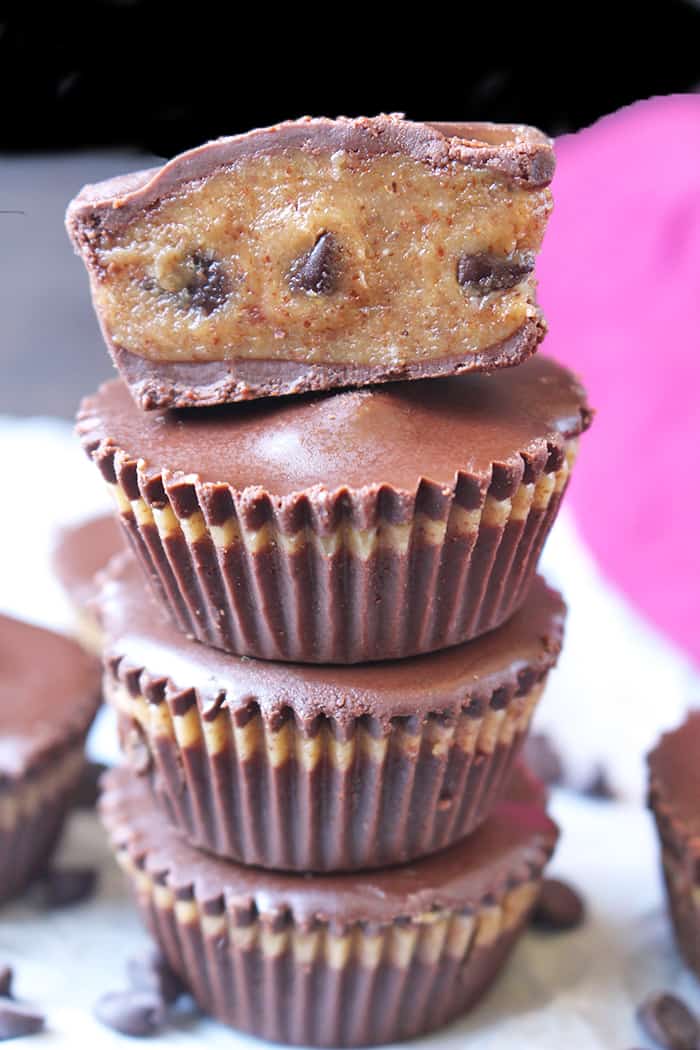 The cups are actually the result of a recipe fail. I tried making them into popsicles, but they wouldn't come out of the mold and when they were finally soft enough just the sticks came out. Dang. They were too good not to share though, so I decided to make another batch, this time making them into mini cups and they turned out perfect!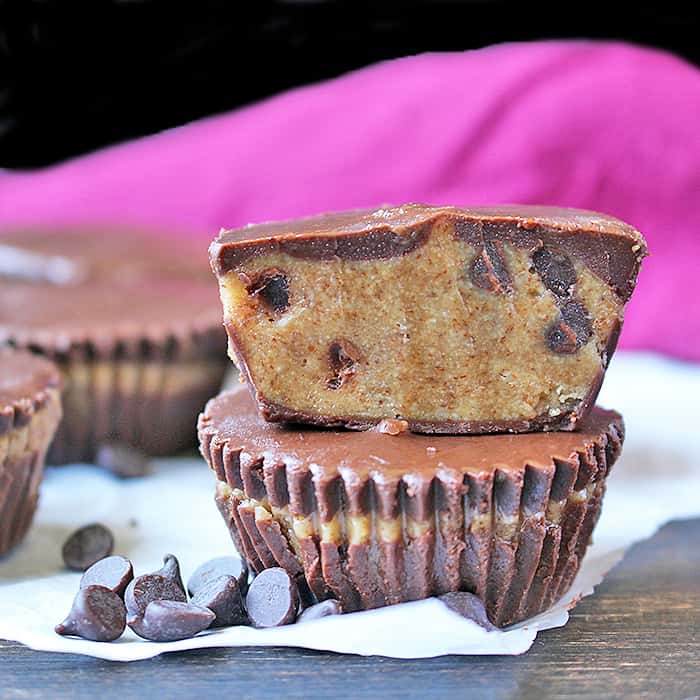 It's like a peanut butter cup, but cookie dough instead of peanut butter. Egg free, completely edible cookie dough. So good! There is a high ratio of cookie dough to chocolate and that is clearly the star! Thick, perfectly sweet, and studded with chocolate chips.
The cookie dough is mixed up quickly and these treats are completely no bake. They are naturally sweetened with maple syrup, the coconut oil makes them dairy free, and the almond flour gives them a  little graininess that gives them the true cookie dough texture.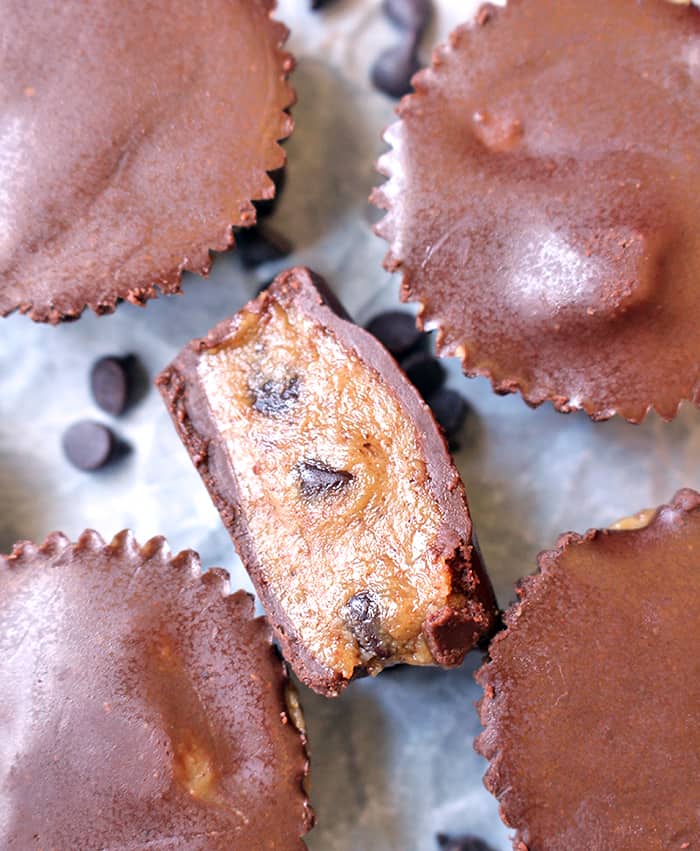 These are best stored in the freezer or fridge. The chocolate melts quickly- especially in the summer heat. Even frozen they are soft enough to eat and they make a cold delicious treat. In the picture above it shows what they look like after a few minutes at room temperature- the cookie dough gets soft and gooey and oh so good! Then in the picture below shows what they look like straight from the fridge. The cookie dough is firmer, but just as delicious!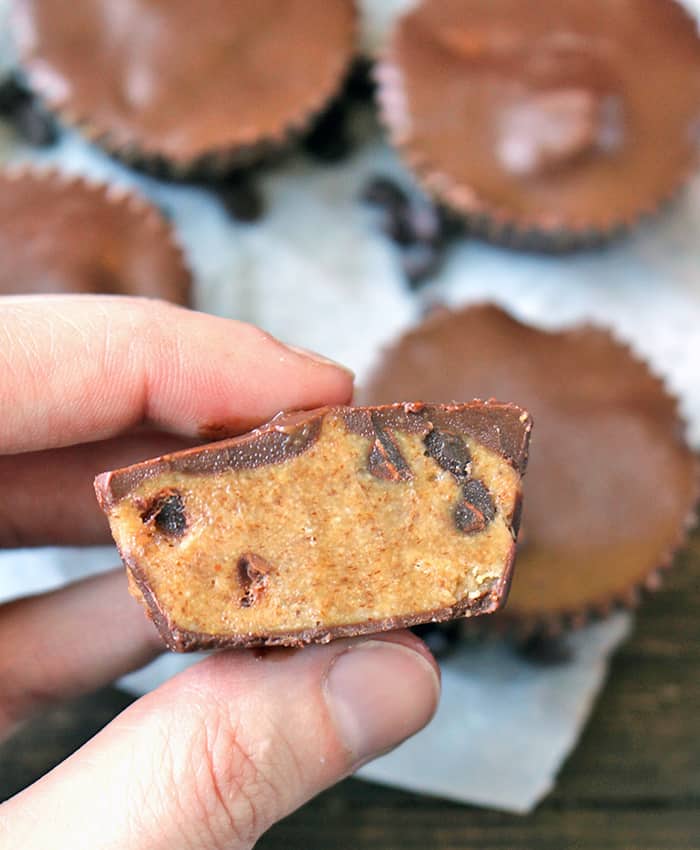 Time to get your mini muffin tin out and make these! Even though they are small, they are rich and sure to satisfy your sweet tooth! Enjoy!