This Paleo Almond Butter Molasses Ice Cream is smooth, rich, and so delicious! Dairy free and naturally sweetened- you can feel good about eating a bowl of this for dessert.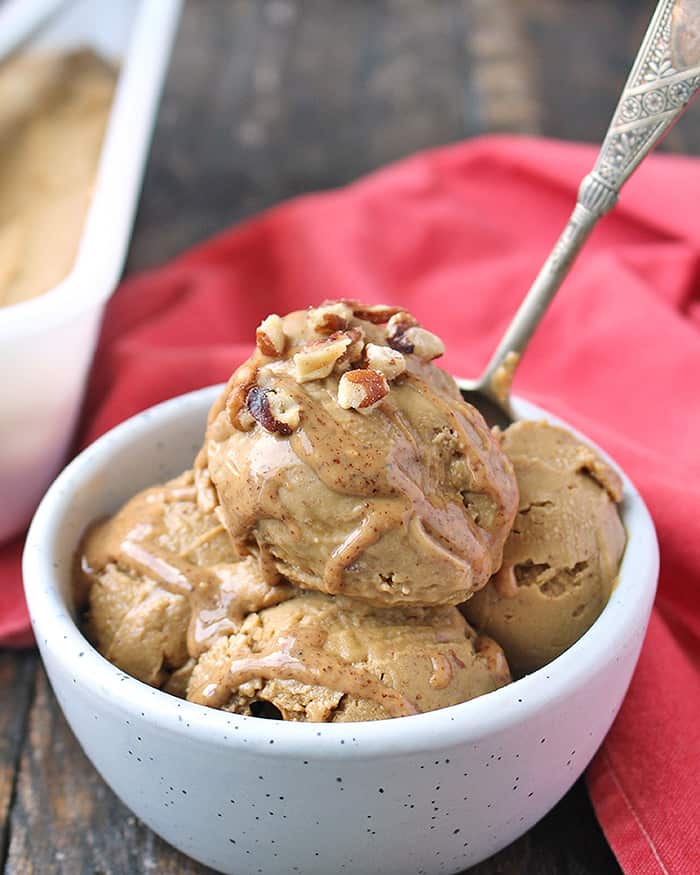 I recently had someone comment on one of my recipes with molasses saying they thought it wasn't paleo. That could not be more untrue! Blackstrap Molasses is not only a natural sweetener, is is packed with vitamins and minerals and is very low in sugar. I love this article by The Paleo Mom that talks about how Blackstrap Molasses is the sugar you can love! She points out that it's not only "okay" but actually a nutrient dense food! So feel good about recipes that call for it 🙂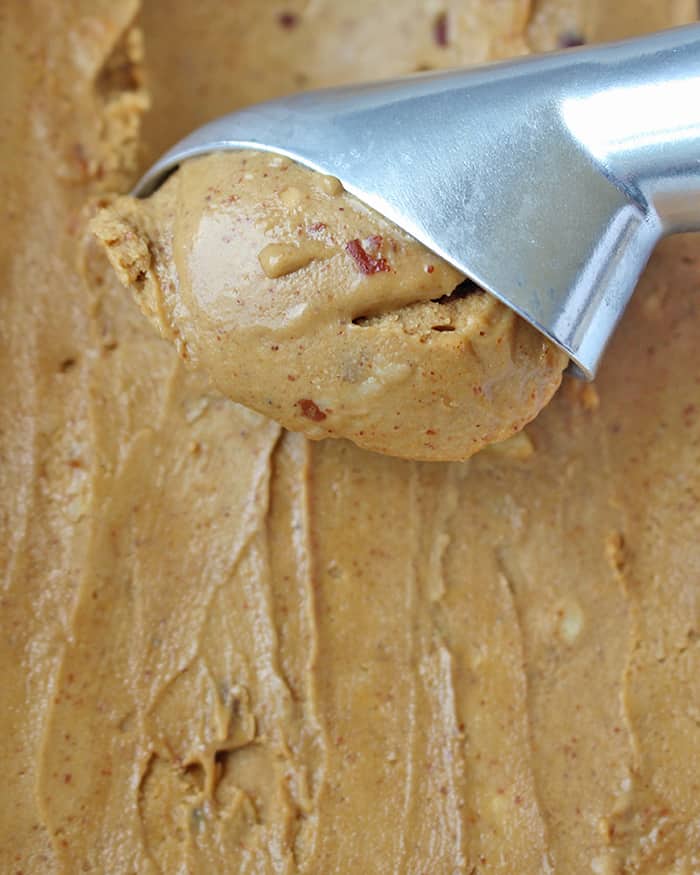 It's been hot here in Michigan so I figured it was time to get my ice cream maker out. This almond butter molasses ice cream definitely did not disappoint! It is so creamy and perfectly sweet. You will love it!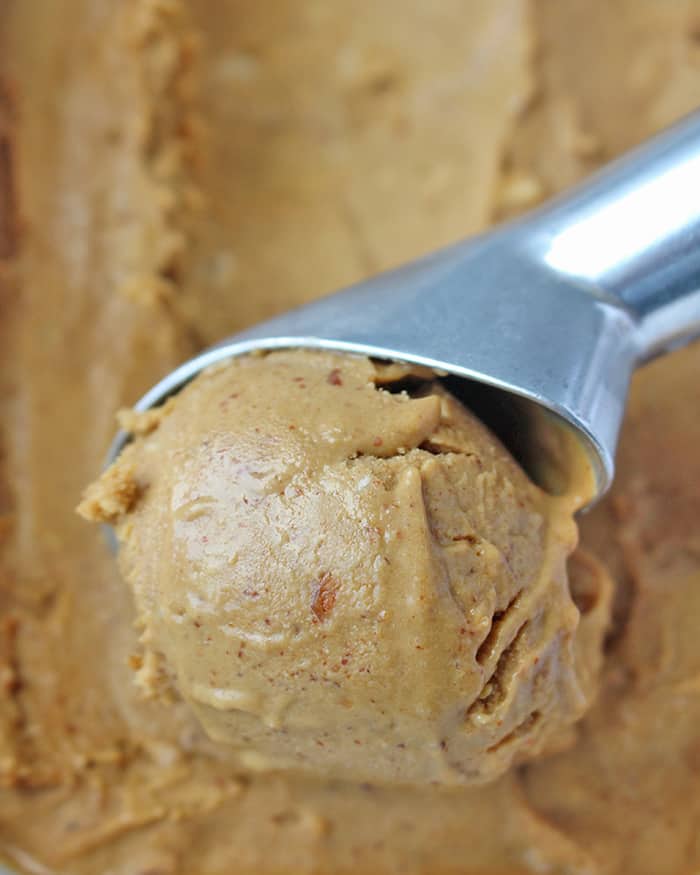 It is easy to make and one step I don't recommend skipping is the gelatin. It may seem like an unlikely ingredient in ice cream, but it really helps keep it smooth and not icy. I only let this sit out for 5 minutes before I scooped it and that's all it needed. The coconut cream is another ingredient that keeps it creamy. I find it at Trader Joes and Whole Foods, but if you can't find it then you can use 2 cans of full fat coconut milk, using just the top thick part.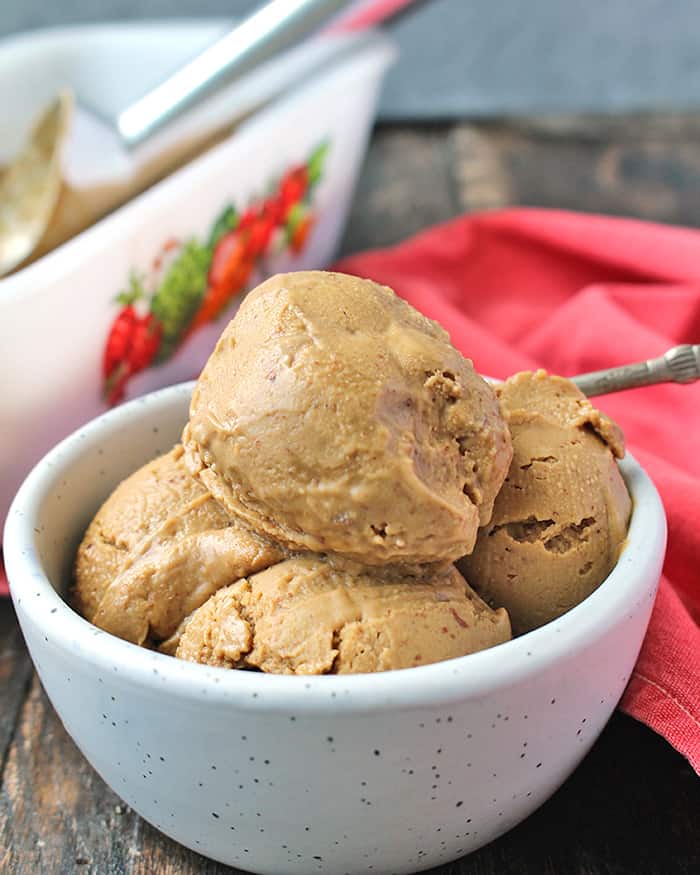 The flavor combination is perfect! Almond butter and molasses go so great together. The molasses flavor is definitely there, but not overpowering. Even if you don't think you like molasses I recommend you try this ice cream! It might just change your mind 🙂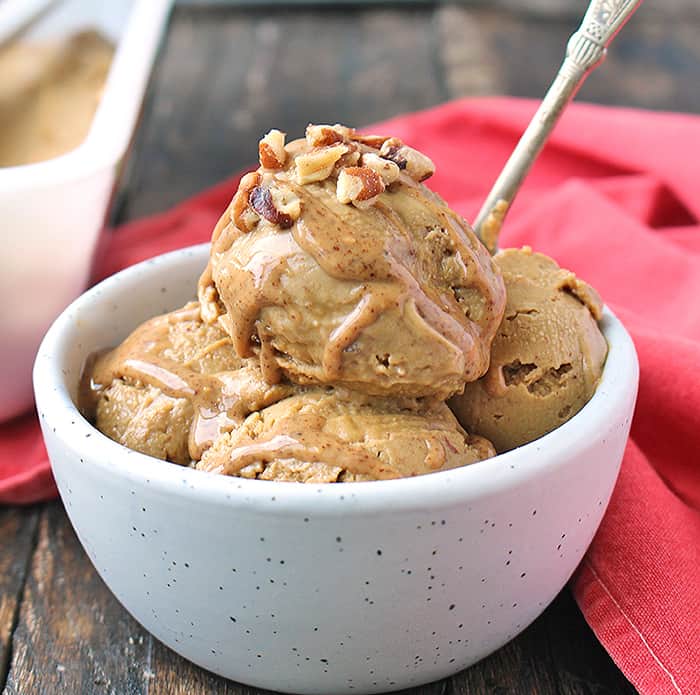 When you make it you can eat it right after churning and it will be the consistency of soft serve, or scoop in into a loaf pan and let set in the freezer for a more scoop-able treat. This is a pretty small batch so feel free to double it.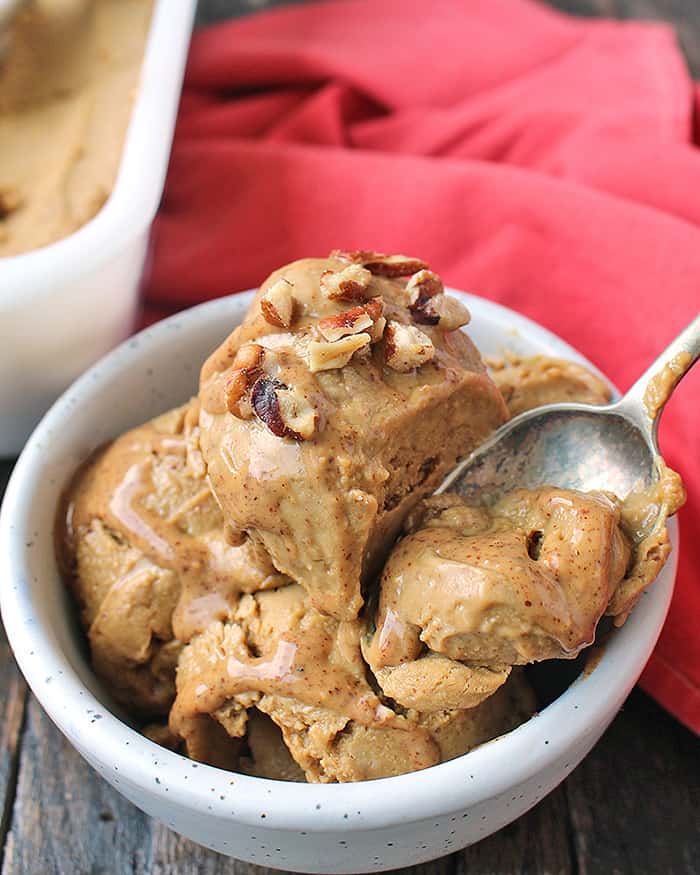 You will love this ice cream because it is naturally sweetened, dairy free, but tastes just as good as the traditional kind.
Here are my other paleo ice creams you can try: Chocolate Almond Butter Ice Cream and Pumpkin Ice Cream.
Hungry for more? Subscribe to my newsletter and follow along on Facebook, Pinterest and Instagram for all of the latest updates.
Paleo Almond Butter Molasses Ice Cream
Instructions
CLICK HERE

for the full recipe on Golden Barrel's site.