These Paleo Pecan Pie Bars have all the flavors of pecan pie, but made easier and in bar form. A simple shortbread crust, a soft, sweet filling, and packed with pecans. They are the ultimate holiday dessert and are gluten free, dairy free, and naturally sweetened.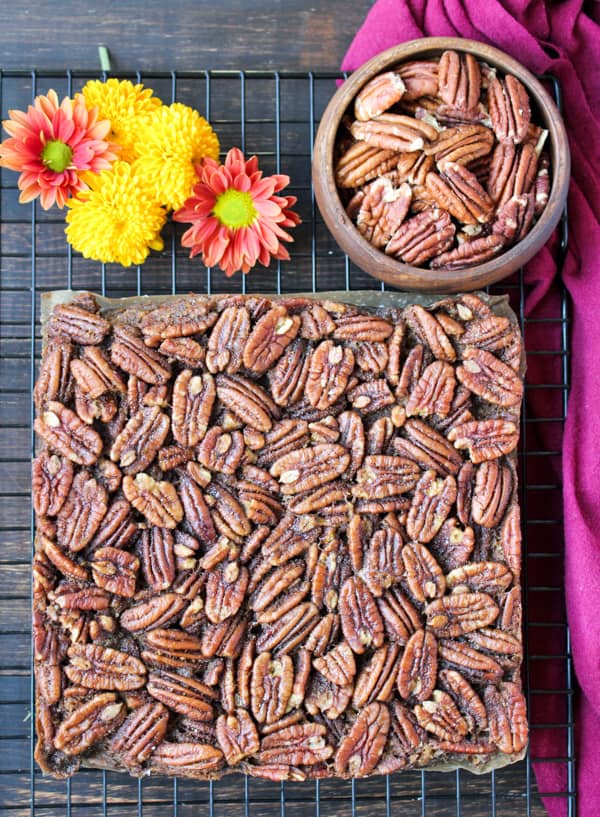 Thanksgiving is this week and if you're looking for a dessert that isn't pumpkin then these would be the perfect treat. They start with my tried and true shortbread crust that I've used for my Paleo Twix, Paleo Raspberry Crumb Bars, and Paleo Apple Pie Crumb Bars. It's so simple and delicious! Just a few ingredients get mixed by hand and pressed into a pan to bake.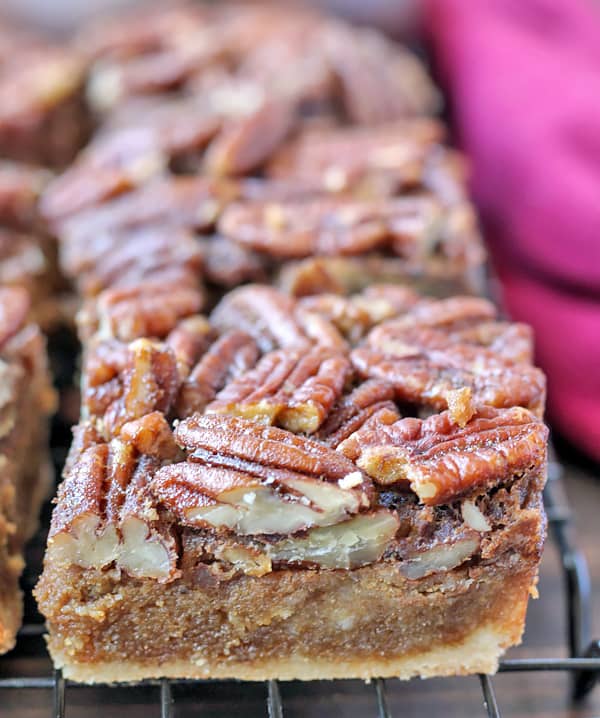 Then the filling: a sweet mixture of coconut oil, coconut sugar, molasses and salt that's mixed on the stove. Almond milk and vanilla are added for creaminess then eggs are whisked in for structure. That all gets poured over pecan halves and it bakes into an incredibly decadent treat.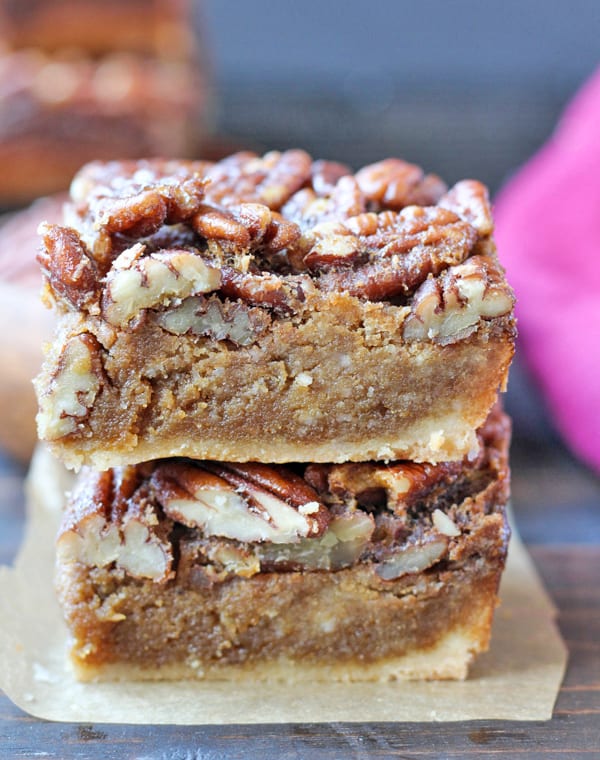 As pretty as these looked with pecan halves, they would have cut easier with chopped pecans. So feel free to use that if you want. I still think it would be pretty and much less messy.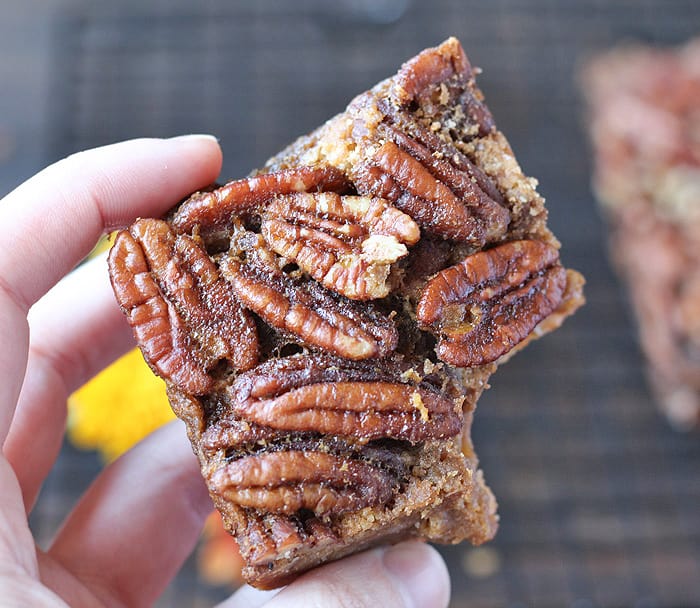 These bars got the ultimate test. My neighbor was over doing some work on our house and he tried one and LOVED it! He couldn't believe it was healthy and kept saying how good it was. That means you can make these for everybody, the whole family, and they will be loved!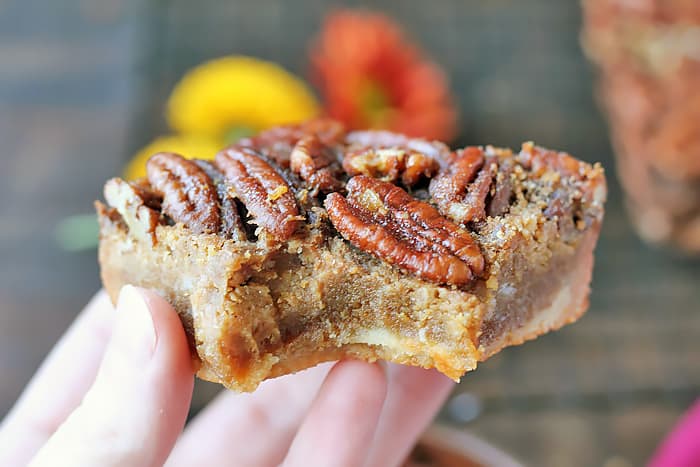 If you are a fan of pecan pie then these are the bars for you! Crunchy pecans, a gooey filling, and a sweet shortbread crust. I cut these into 9 squares, but they are very rich and the filling is thick, so I think you could even cut them into 12 servings.
Here are my other pecan pie inspired recipes to try: Paleo Pecan Pie Muffins and Paleo Pecan Pie Granola.
Happy Thanksgiving!