These Paleo Chocolate Chip Scones are easy to make and great with a cup of coffee. A fun treat that is gluten free, dairy free, and naturally sweetened.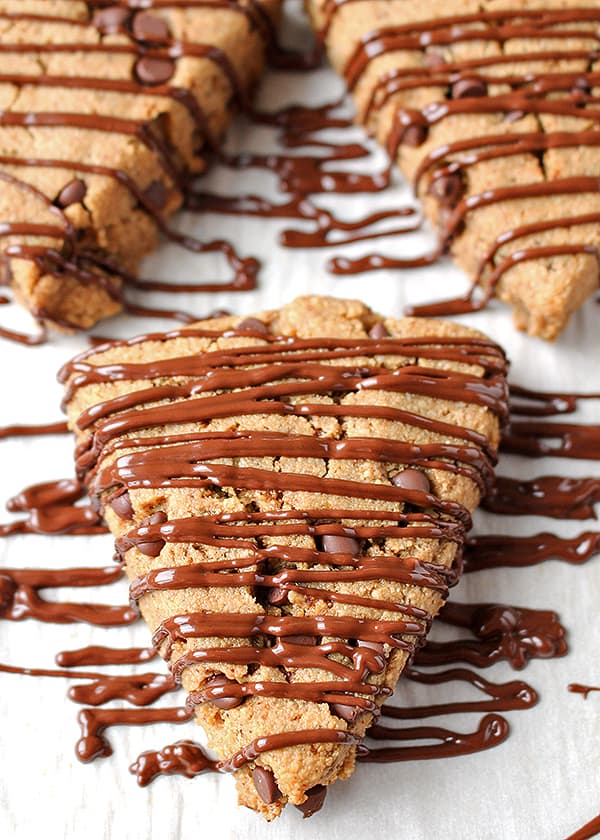 A few years ago I asked my husband what treat he would like me to bake for him. Out of nowhere he said scones! I was shocked and I didn't think he even knew what a scone was! I whipped some up and he loved them. Since then, we have cleaned up our diets so the recipes have to change. That doesn't mean no scones, just ones with better ingredients.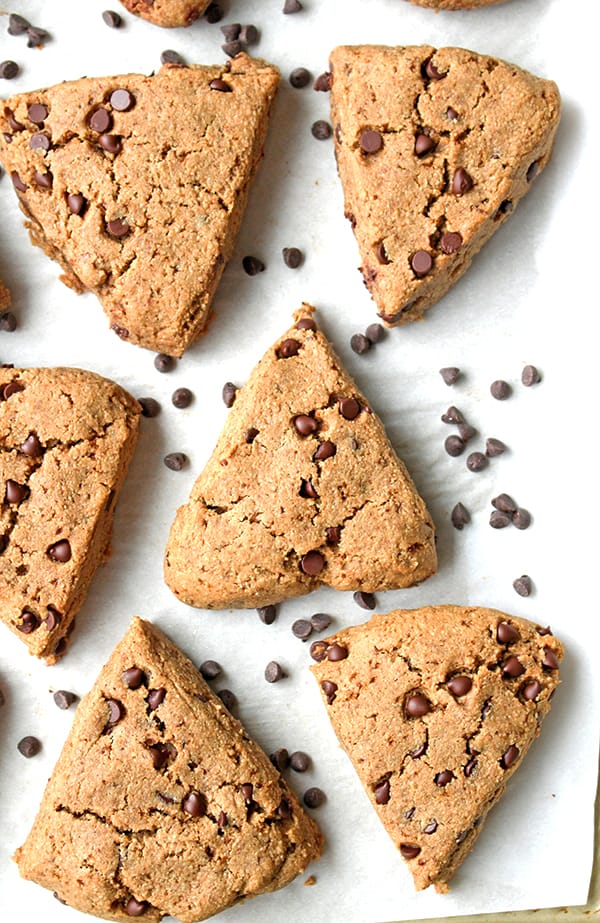 Enter: Paleo Chocolate Chip Scones. They are made with almond flour so they're gluten free, sweetened with coconut sugar which is low glycemic, and use coconut oil so they are dairy free. But, they are still so delicious that my husband was tempted to eat the whole batch.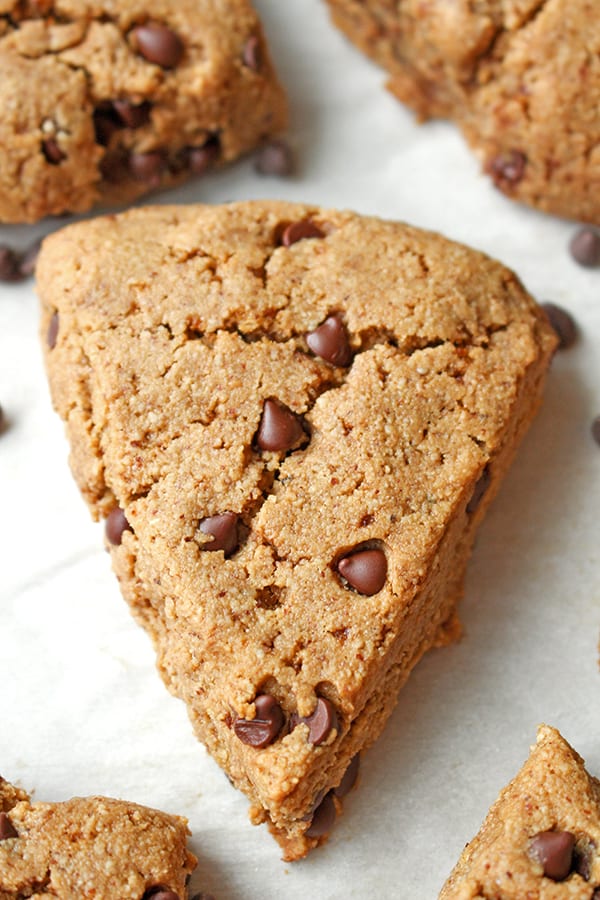 Not So Dry Scones
When I made these I was super happy with how they looked, but the inside wasn't crunchy/dry like a traditional scone. I was conflicted whether I should remake them or not which is when I asked my Instagram friends. The vast majority said soft on the inside is okay. One reader even said she thinks scones can sometimes be too dry so a softer one would be nice. Yay!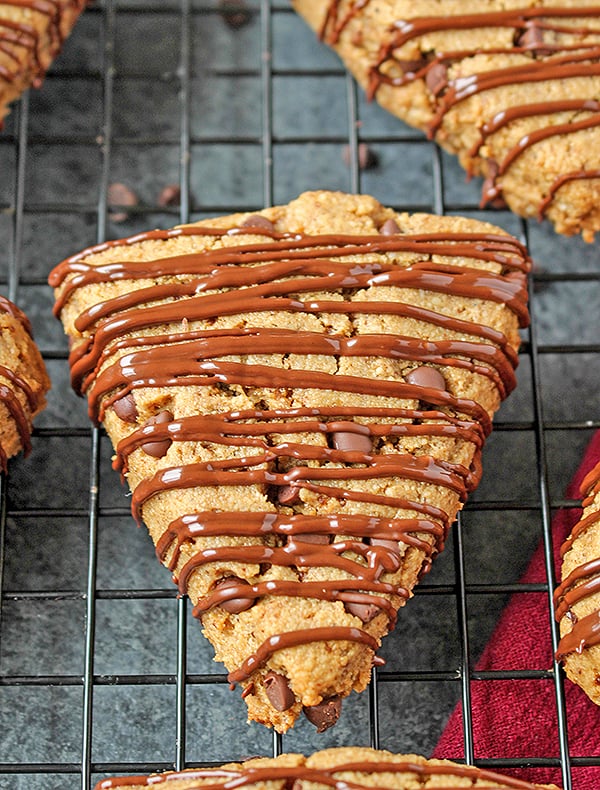 So- no, these aren't break-your-teeth crunchy, but they are still good dipped in coffee if that's your thing. We had some kids over and they happily enjoyed them, having no clue they were healthy.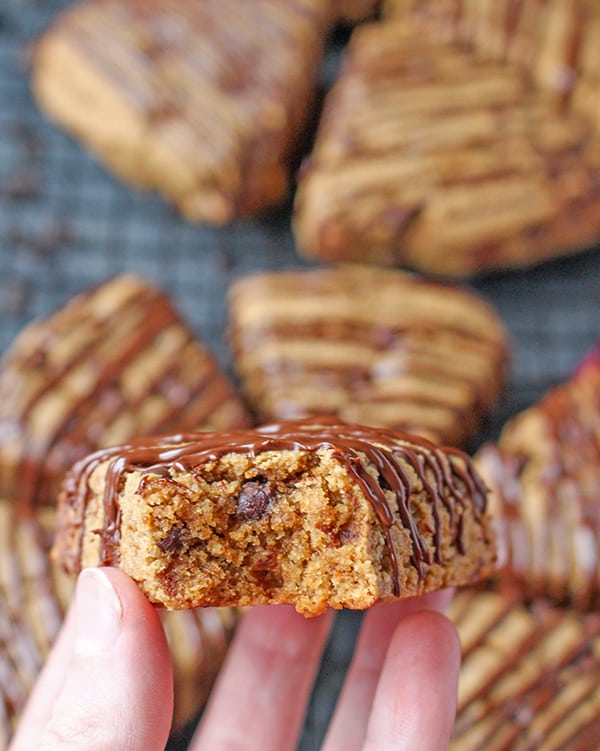 They are good for breakfast, they are good for dessert, and they are good for a snack. Really, there is no going wrong with these scones. The chocolate drizzle isn't a must, but why not? It makes them so pretty and adds just a touch more sweetness.
They are super easy to make. Even if you have never made a scone I promise you can do it. They are easier than cookies because they don't spread. You divide the dough into 2 even balls, press flat, cut into triangles, and bake. So simple! You will love them!