This Coconut Oil French Toast is easy, delicious, and the perfect breakfast! Gluten free, dairy free, and sure to become a favorite!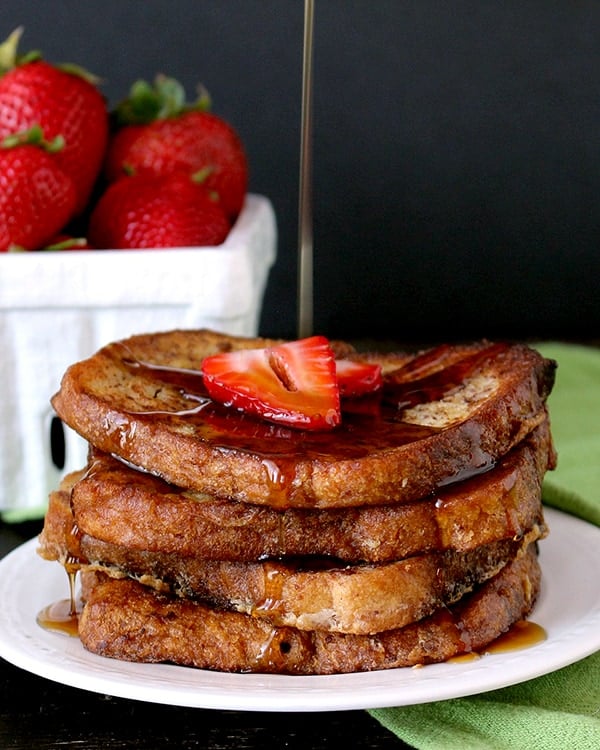 French toast is such a classic food, a food many people make on the weekends and I'm not sure I've met anyone that doesn't like it. When we went dairy free and I switched out the butter for coconut oil for the first time, I was a little nervous my husband wasn't going to like it. That he would notice that distinct butter flavor was missing. But the opposite happened- he LOVED it! The coconut oil adds a richness that makes the french toast irresistible! I have served this to many people that aren't dairy free and they love it as well.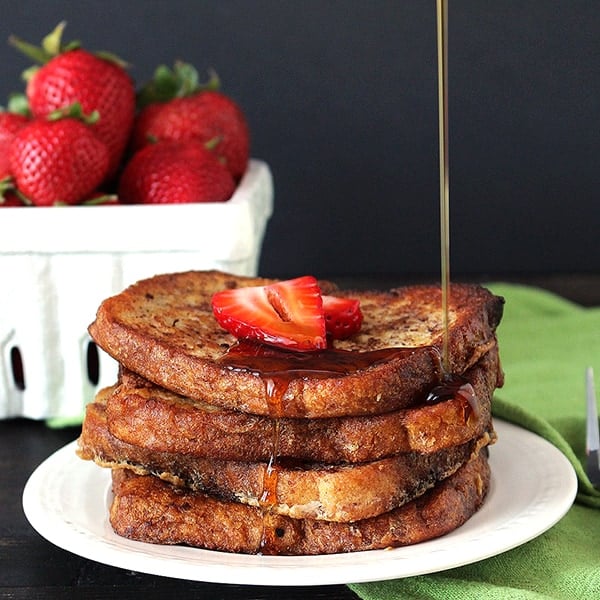 I have to admit- although this french toast is delicious straight from the pan topped with maple syrup, I almost always make it to be used for peanut butter and jelly sandwiches. Well, almond butter and jelly for us, but peanut butter works too. After I make a whole loaf of bread, I let it cool slightly then make the sandwiches. They are so good straight from the fridge- one of my husbands favorite meals in fact. A little tip we have been doing for years is to spread both sides of the bread with almond (or peanut) butter, then add the jelly to one side. That helps the jelly not soak into the bread and make it soggy. It's also a double dose of nut butter which is always a good thing.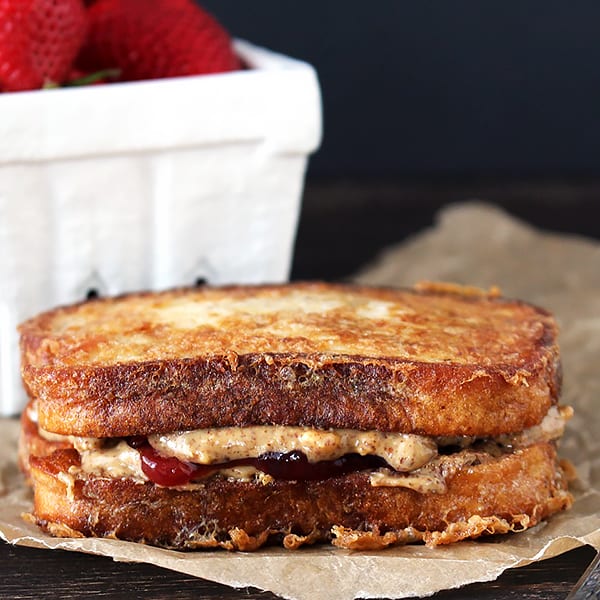 I use gluten free bread for this, but feel free to use whatever is your favorite. I also used cashew milk so it's completely dairy free. You could also use almond milk or any other milk that you would like. You will love this take on french toast. An easy switch that makes it incredible!
I'm sharing this recipe on Golden Barrel's blog- CLICK HERE for the recipe.