The Baked Brownies- famous for being super fudgy, rich, and chocolatey. These brownies are a chocolate lovers dream.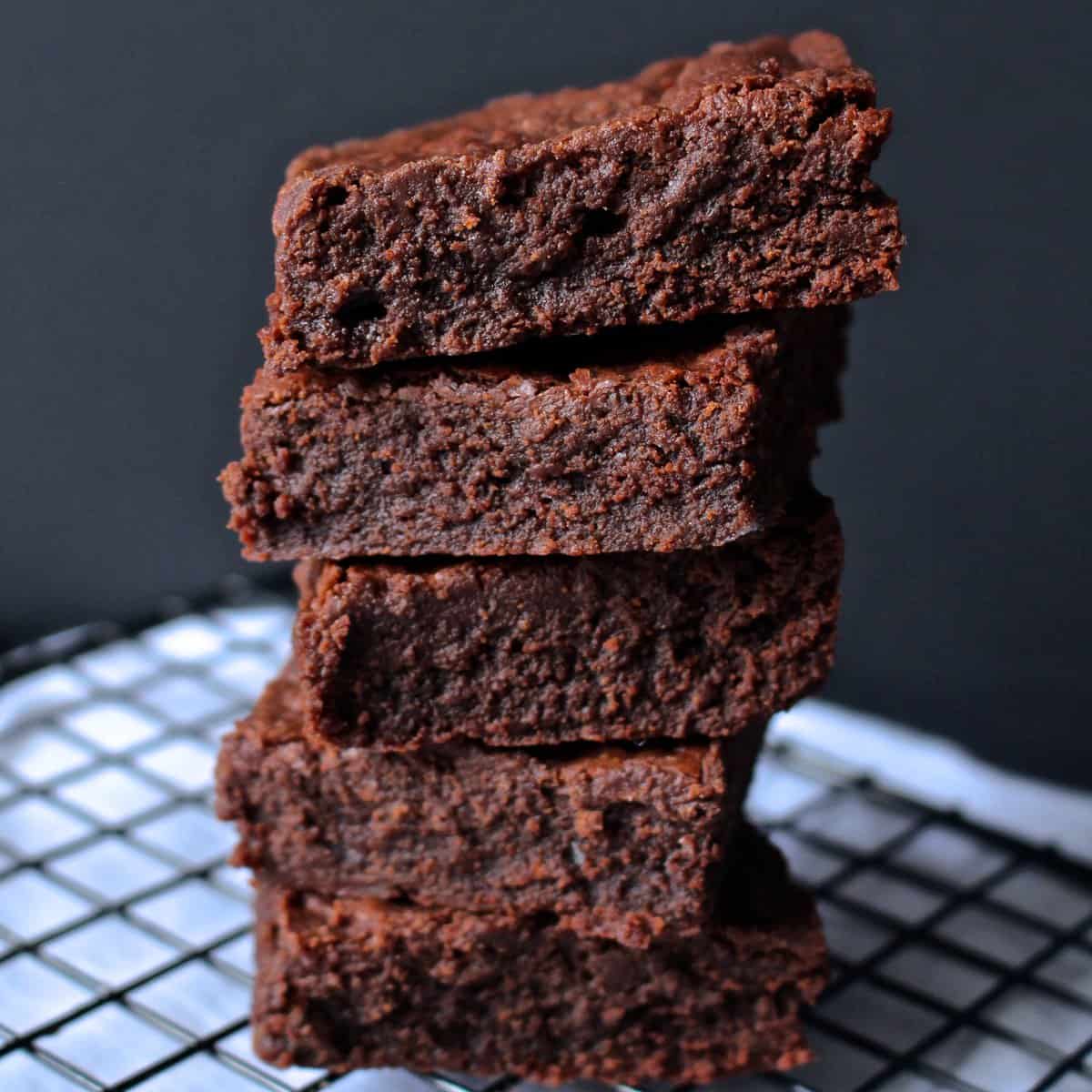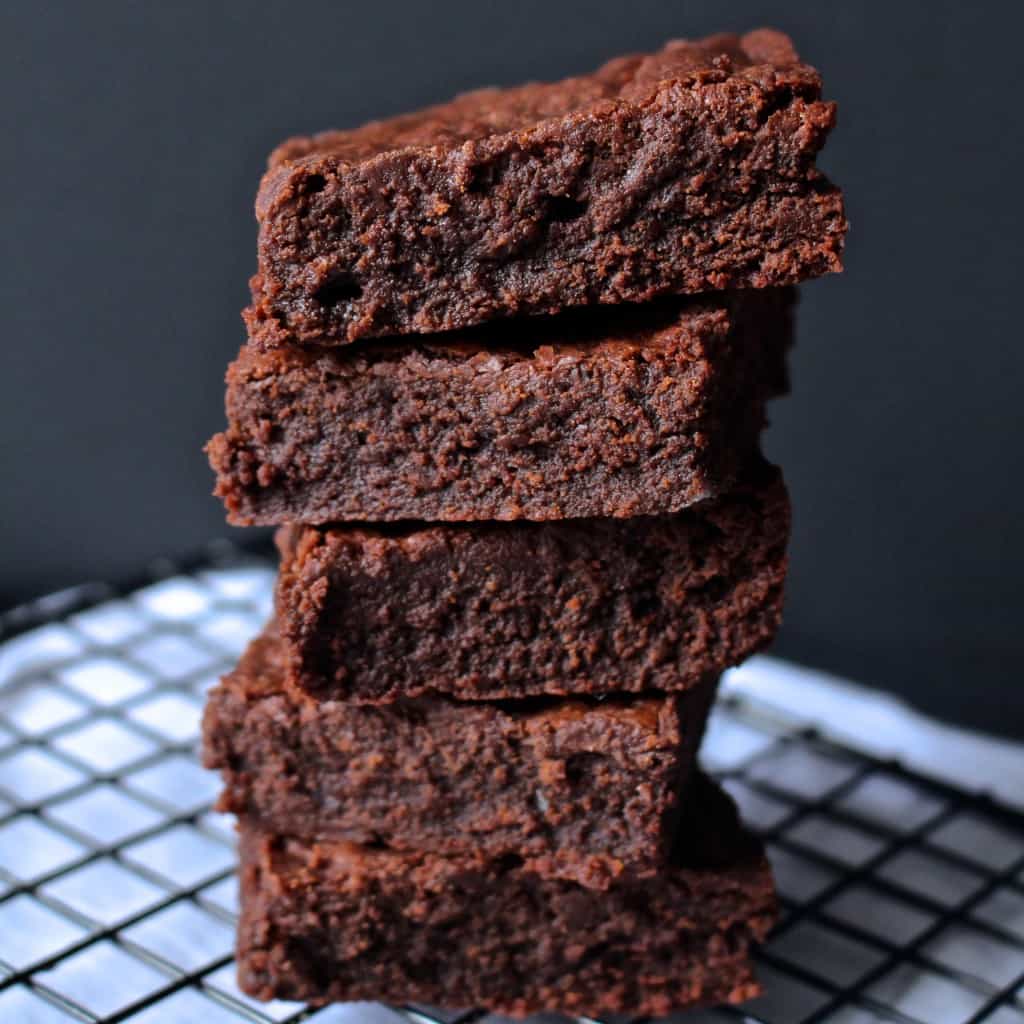 So I decided that I want to find the best fudgy brownie recipe there is. There are so many out there that claim to be the best. I tried 5 recipes in a 24 hour span. That's a lot of brownies. It was all in the name of research! 🙂 I found some pretty great ones and will be sharing them over the next few weeks.
These are The Baked Brownie. The recipe comes from the cookbook Baked, written by the owners of a bakery in Brooklyn. Their recipes are a little out of the box and over the top- I love it. People claim these as the best brownies ever. That's why I knew I had to try them and they do not disappoint.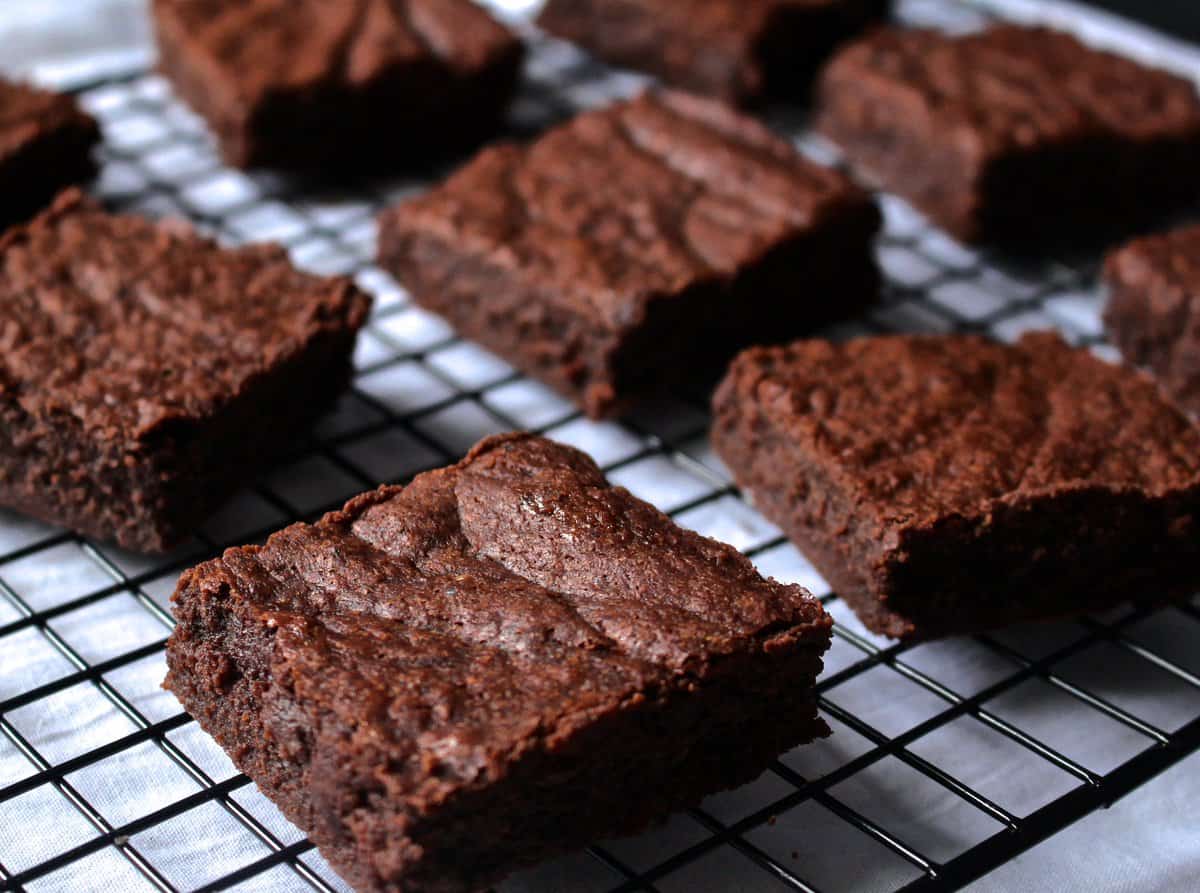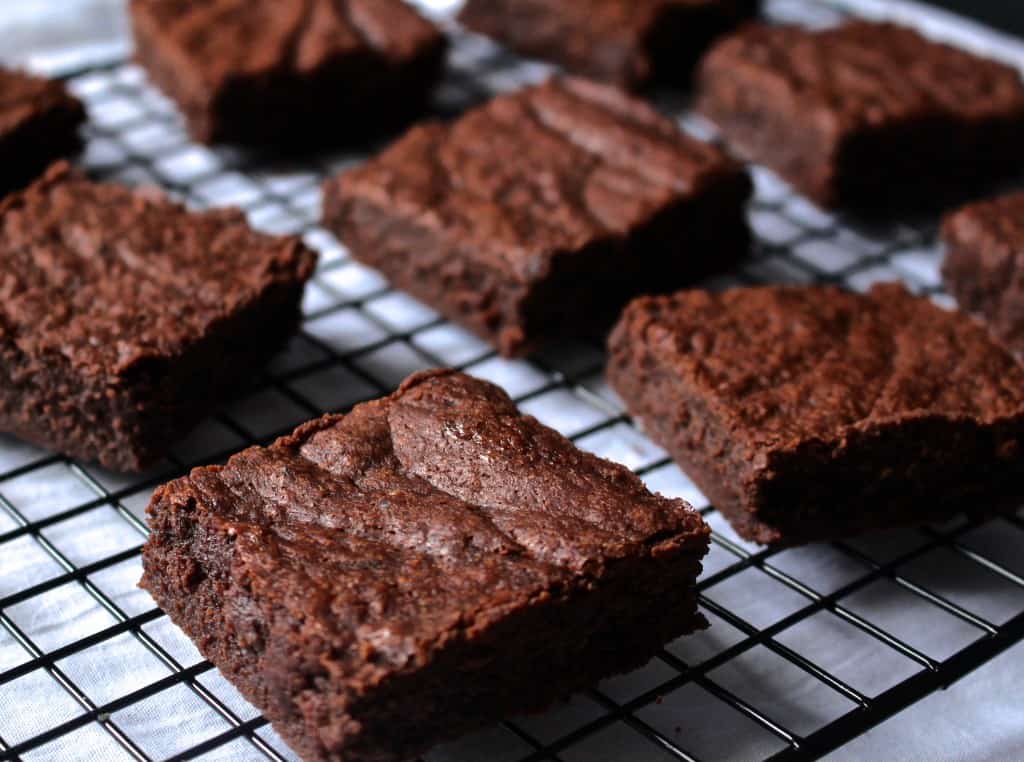 I had some people help me taste them all since I didn't just want my opinion. Personally, I really liked these, but the other people ranked them low. That just shows that everyone has different preferences.
These are definitely rich! With all that chocolate, butter, and sugar, you'll need to have a cold glass of milk on hand to wash them down. They melt in you mouth and are not dry AT ALL. When you take a bite you go through that crackly top and super fudgey brownie- it's the perfect combination.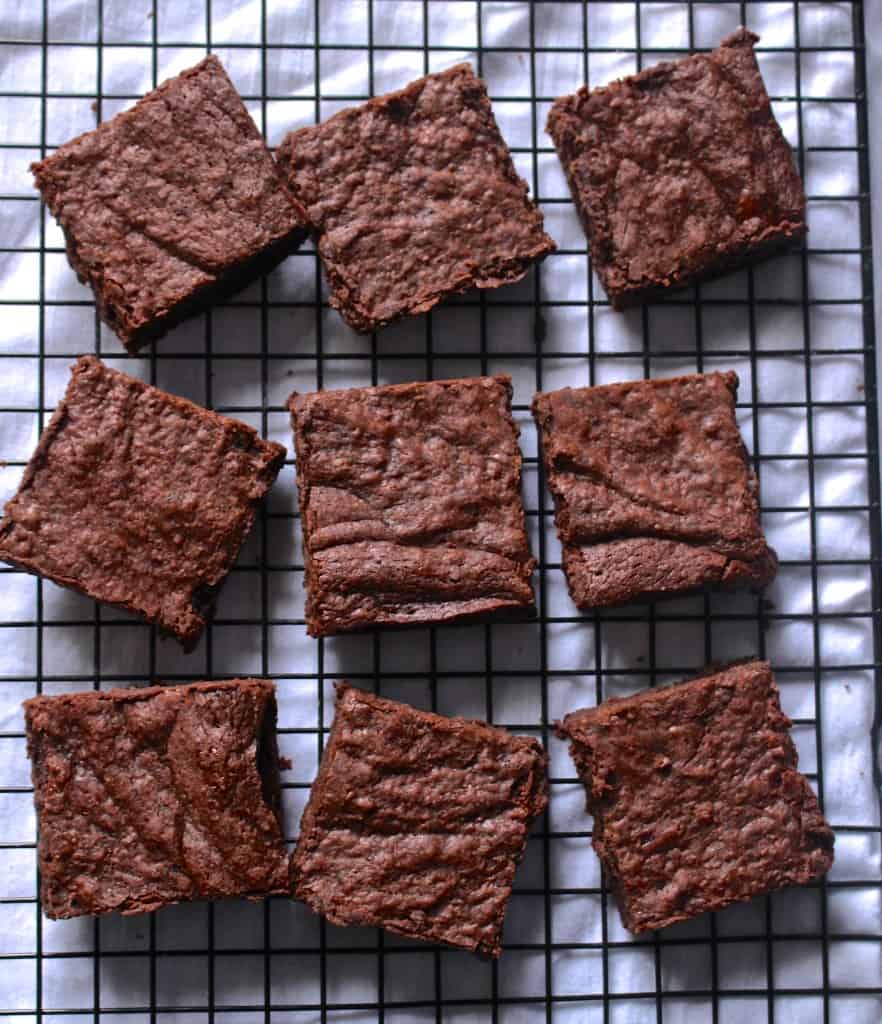 These use no leavening agent, so as a result the brownies are very dense and don't rise. Just the way I like them. The little bit of instant espresso or coffee just enhances the chocolate flavor. You can't taste the coffee so don't be afraid to add it.
Here's a rundown on the things I liked and didn't like about these brownies. Overall I consider them a winner.
Pros:
-They bake evenly. Its like every piece is a center piece. I think thats a good thing because that my favorite part. If you're an edges person, you may not like that. Although I assume you could leave them in a few more minutes and they'd be crispier.
-After three days they were still very moist and just as good as on the first day
Cons:
-They require A LOT of dark chocolate. I usually don't have that much on hand.
-They aren't hard, just a little more labor intensive then some other ones I've tried.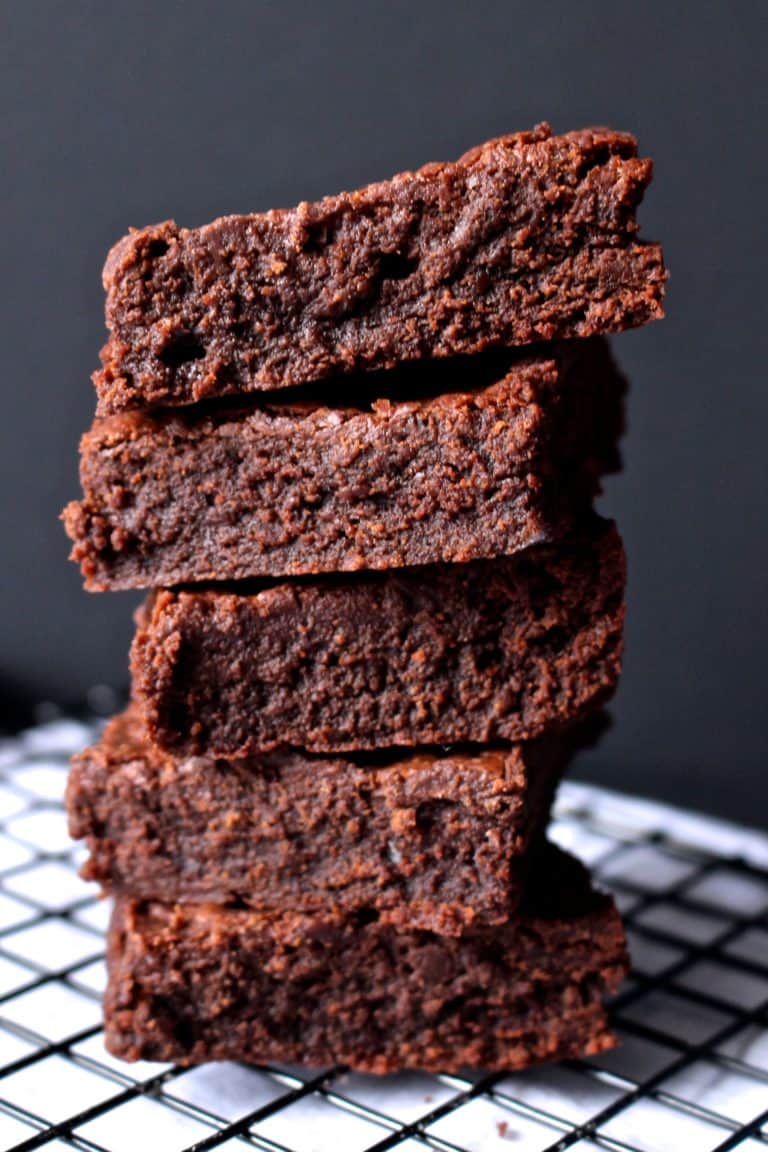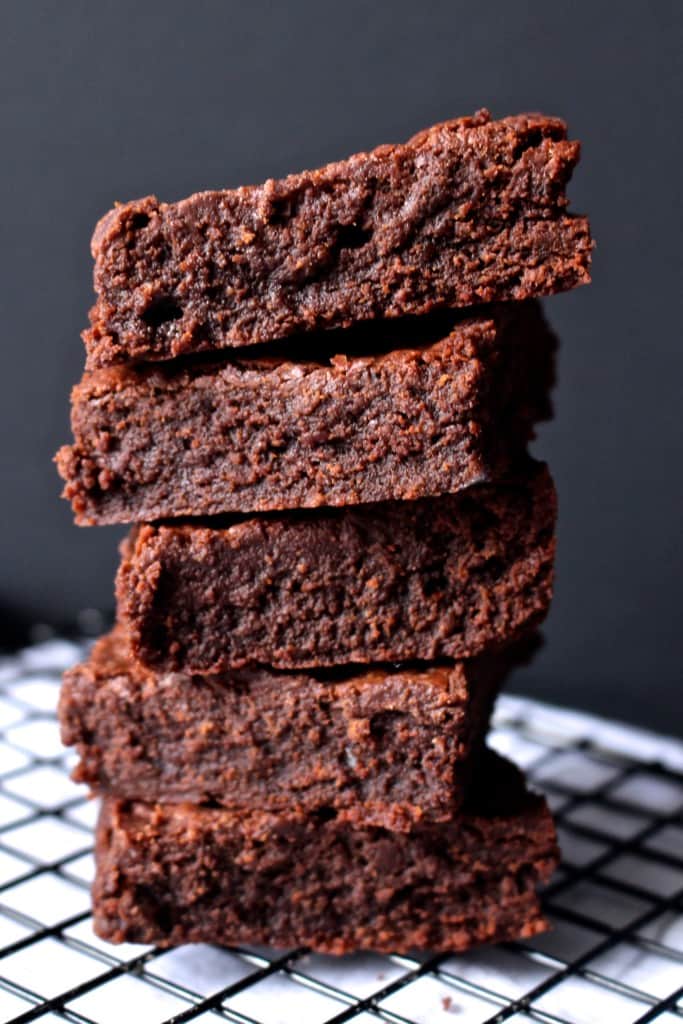 Try these out and let me know what you think! I suggest having them with a cold glass of milk. They need it being so rich.
Check out the other 3 brownies I made in this experiment!! Black Magic Brownies, Ultimate Fudgy Brownies, Thick and Gooey Brownies.
Hungry for more? Subscribe to my newsletter and follow along on Facebook, Pinterest and Instagram for all of the latest updates.
Baked Brownies
The famous Baked Brownies. Super fudgey, rich, and chocolatey. These brownies are a chocolate lovers dream.
Ingredients
1 ¼ cups all purpose flour
1 teaspoon salt
2 tablespoons cocoa powder
1 teaspoon instant espresso or coffee
11.5 oz dark chocolate chopped
1 cup butter
1 ½ cup granulated sugar
½ cup brown sugar
5 eggs room temperature
2 teaspoons vanilla
Instructions
Preheat oven to 350° and line a 13x9 pan with foil. Grease foil and set aside.

Stir flour, salt, and cocoa together in a small bowl.

In a small sauce pan, melt chopped chocolate and butter over medium, stirring constantly, heat until fully melted and combined. Add in coffee.

Stir in the sugars and mix until completely combined.

Pour into a large bowl and add 3 eggs and whisk until combined. Add remaining 2 and whisk until just incorporated.

Add in vanilla and stir to just mixed. Don't overtax or that will result in cakey brownies.

Gently mix in the flour mixture, using a spatula, and fold until the flour is completely mixed in.

Pour mixture into prepared pan and smooth top.

Bake for 30 minutes or until a toothpick inserted in the center comes out with only a few moist crumbs.

Let cool completely before cutting. Lift them out of the pan using the foil and cut into squares.
Nutrition Information
Calories: 253kcal (13%)Carbohydrates: 29g (10%)Protein: 3g (6%)Fat: 14g (22%)Saturated Fat: 9g (56%)Polyunsaturated Fat: 1gMonounsaturated Fat: 4gTrans Fat: 0.3gCholesterol: 55mg (18%)Sodium: 175mg (8%)Potassium: 132mg (4%)Fiber: 2g (8%)Sugar: 20g (22%)Vitamin A: 291IU (6%)Calcium: 23mg (2%)Iron: 2mg (11%)
Recipe by Brown Eyed Baker