These Black Magic Brownies are Zingerman's signature brownie- dense, fudgy, crackly top, chocolatey...do I need to say more?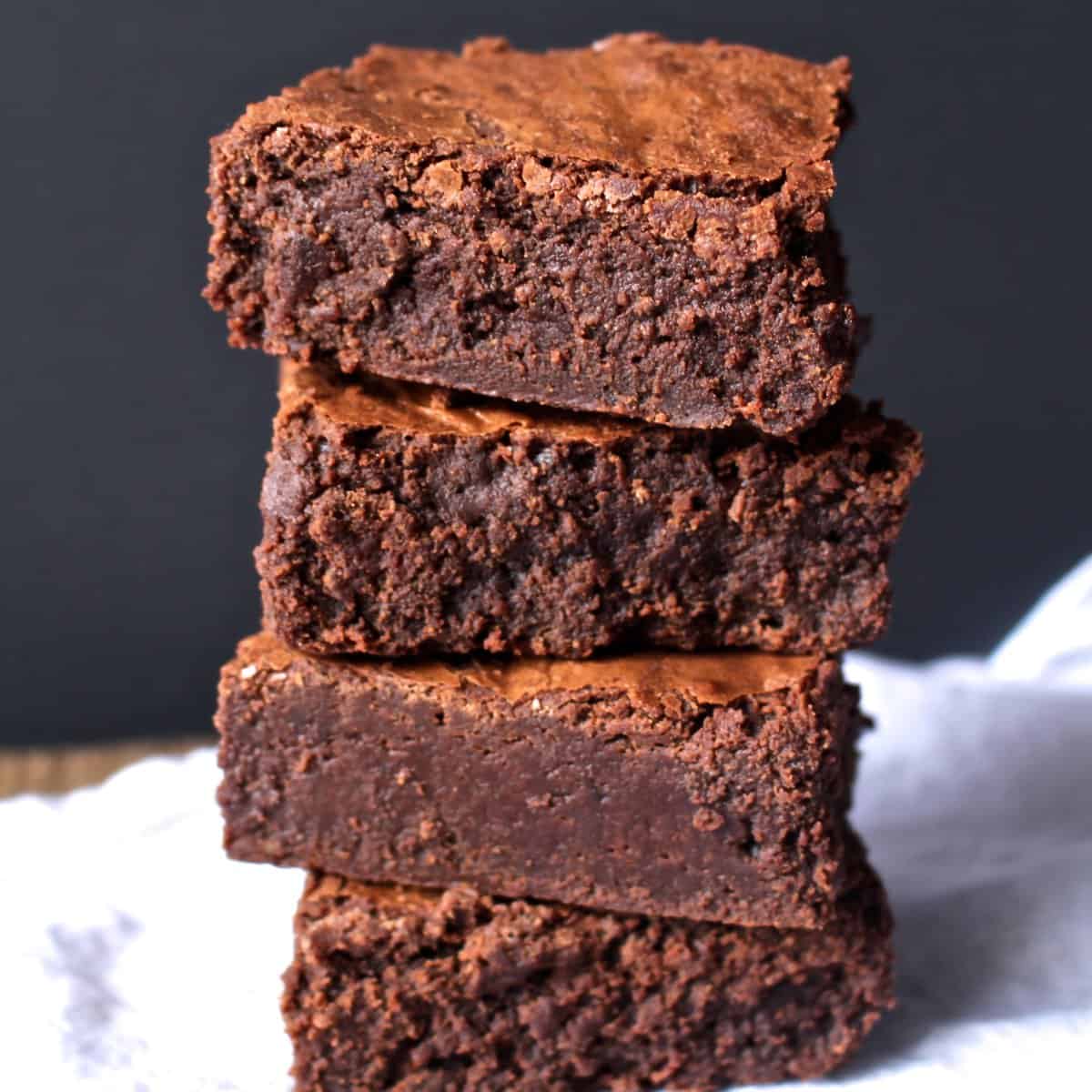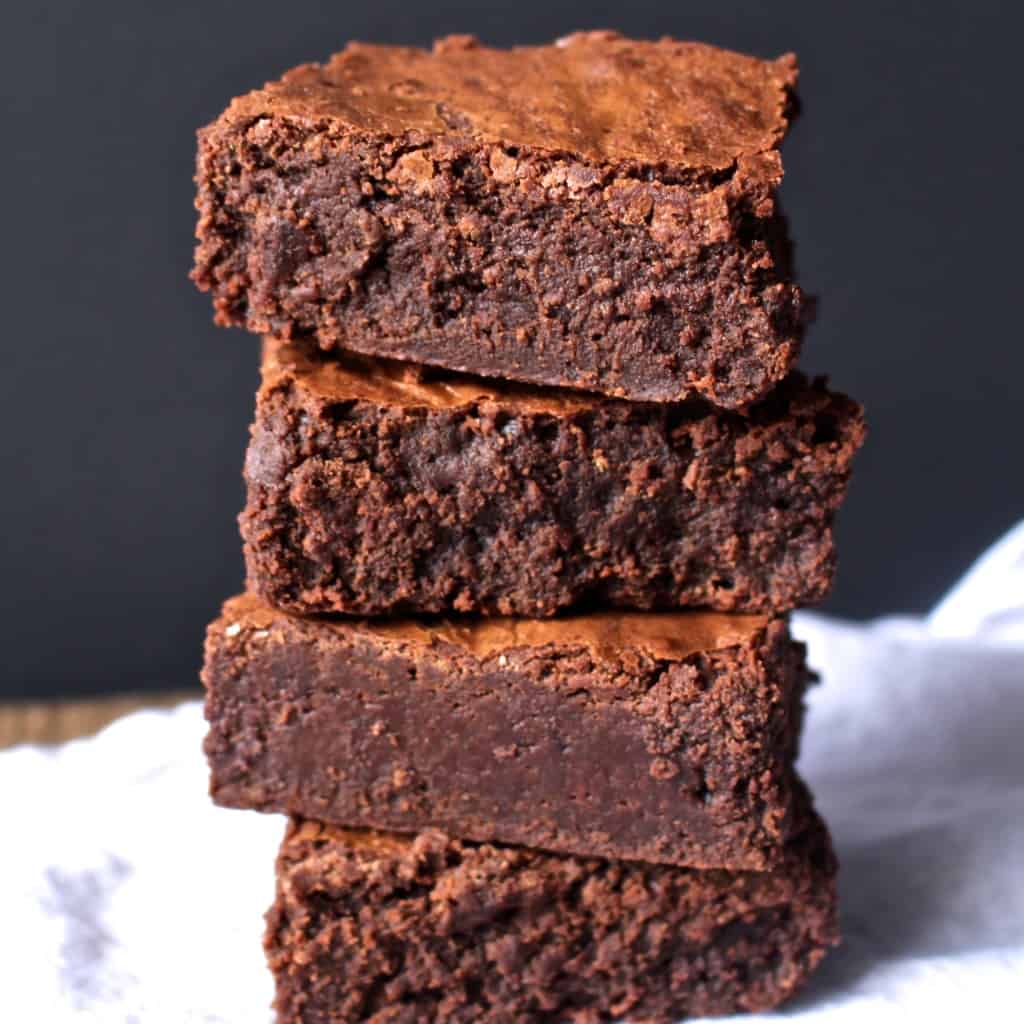 Zingermans is a local deli/coffee shop in Ann Arbor, Michigan. I've never actually been there, but they have a coffee shop in my favorite health food store so I've had their coffee many times. They are known mainly for their breads and baked goods and even offer classes on how to make them. These brownies are one of their most popular treats. They make them with and without nuts- since I don't like nuts in my baked goods, I left them out. Nothing ruins a brownie faster than a chunk of walnut- in my opinion anyway!
These brownies are part of my brownie experiment I did. Here is a link to the first one- also delicious. I want you to know that I'm not sharing any bad ones, they are all winners for different reasons. These were not the overall favorite, but they are still delicious. I would still make them again.
I made them in a smaller pan then specified because thats all I had clean (remember....4 batches of brownies were going down in my kitchen at the same time). I'm so glad I did because I think they're the perfect thickness. I also left out the baking powder because I didn't want any rise or for them to be cakey. I added a teaspoon of instant coffee which enhances the chocolate flavor. You can't taste it and if you really want, you can leave it out. So they're not EXACTLY the same recipe, but very very close.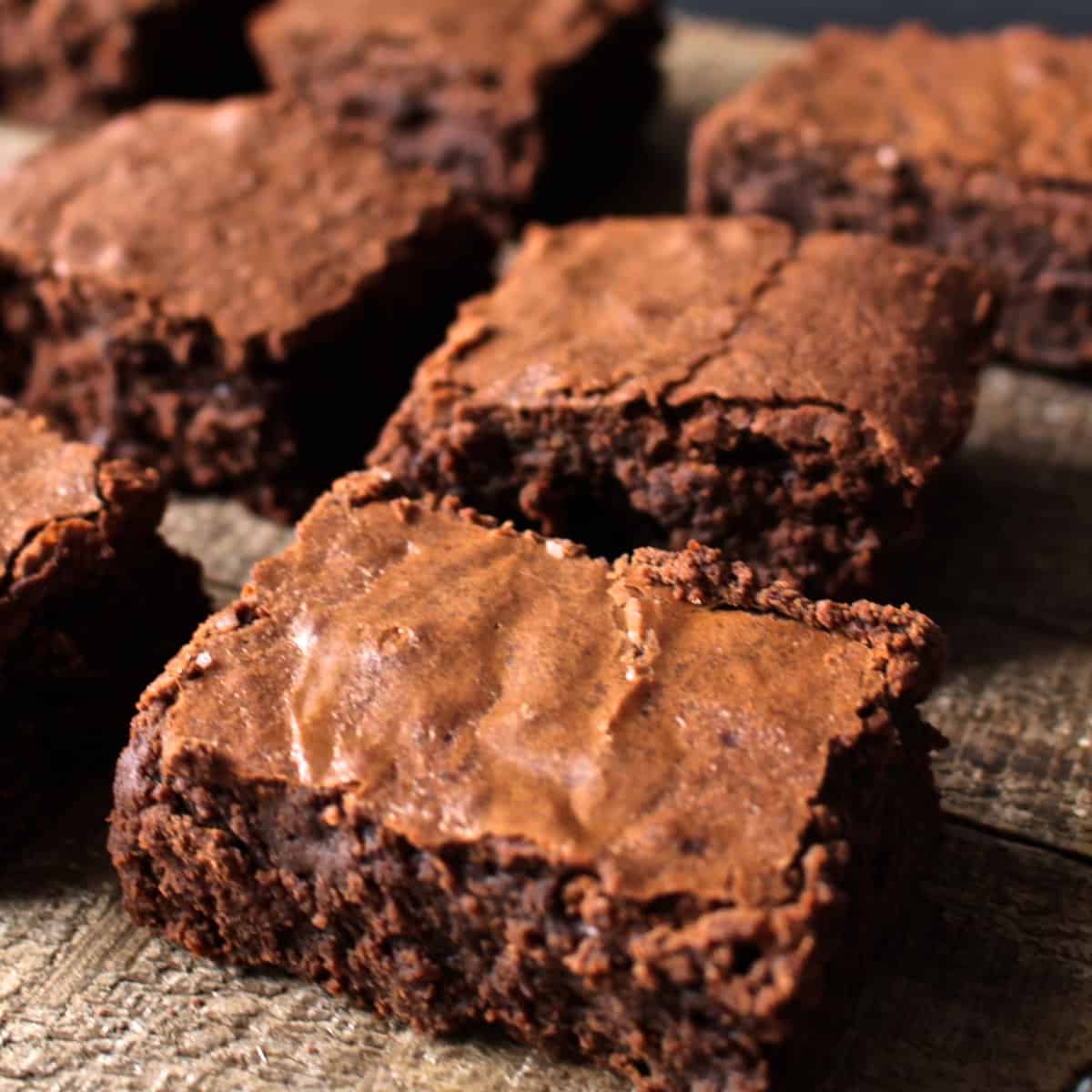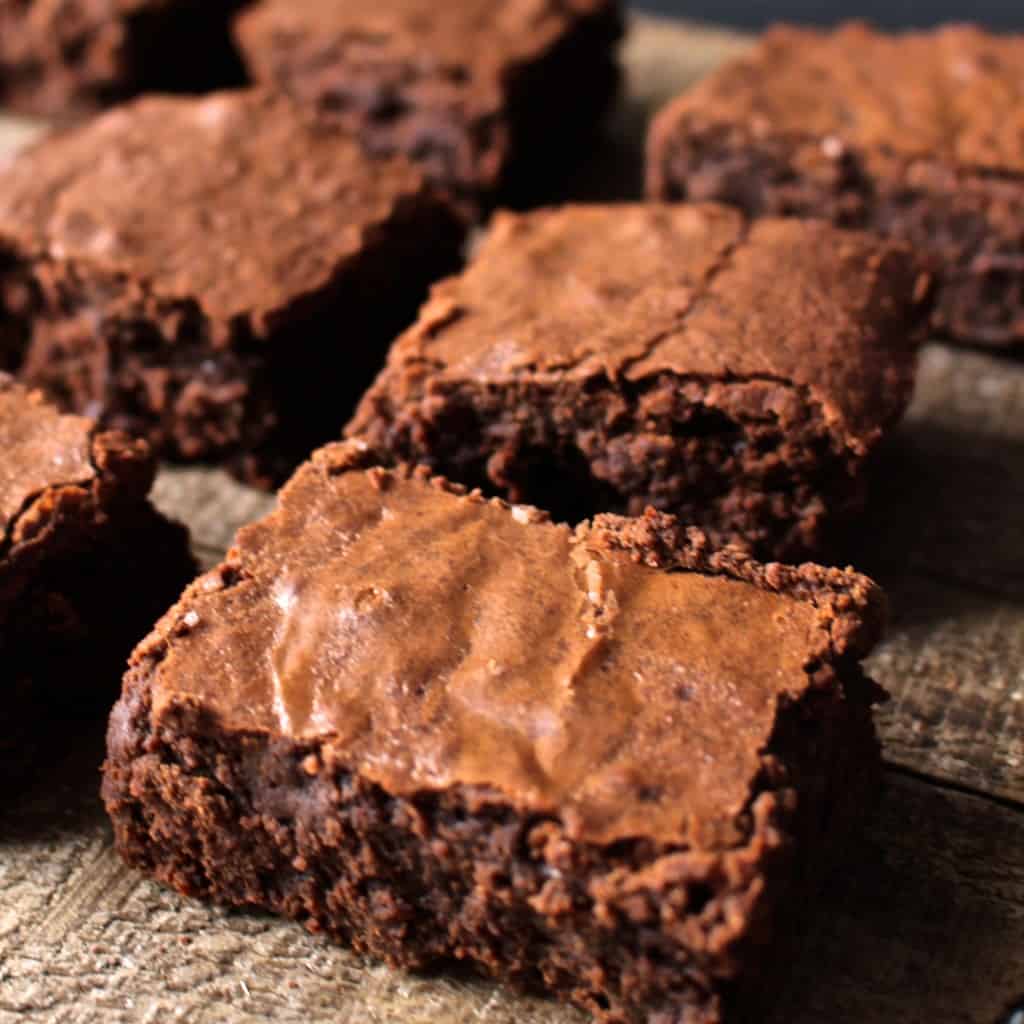 Okay, enough rambling, lets get to the brownies.
Pros:
-They are so fudgy
-They have a crackly top- the best out of all the ones I tried. And that crackly top is A-MA-ZING!
-They stayed fresh and didn't dry out even after a few days
Cons:
-They require cake flour which most people don't have on hand
-They require unsweetened chocolate which I don't always have on hand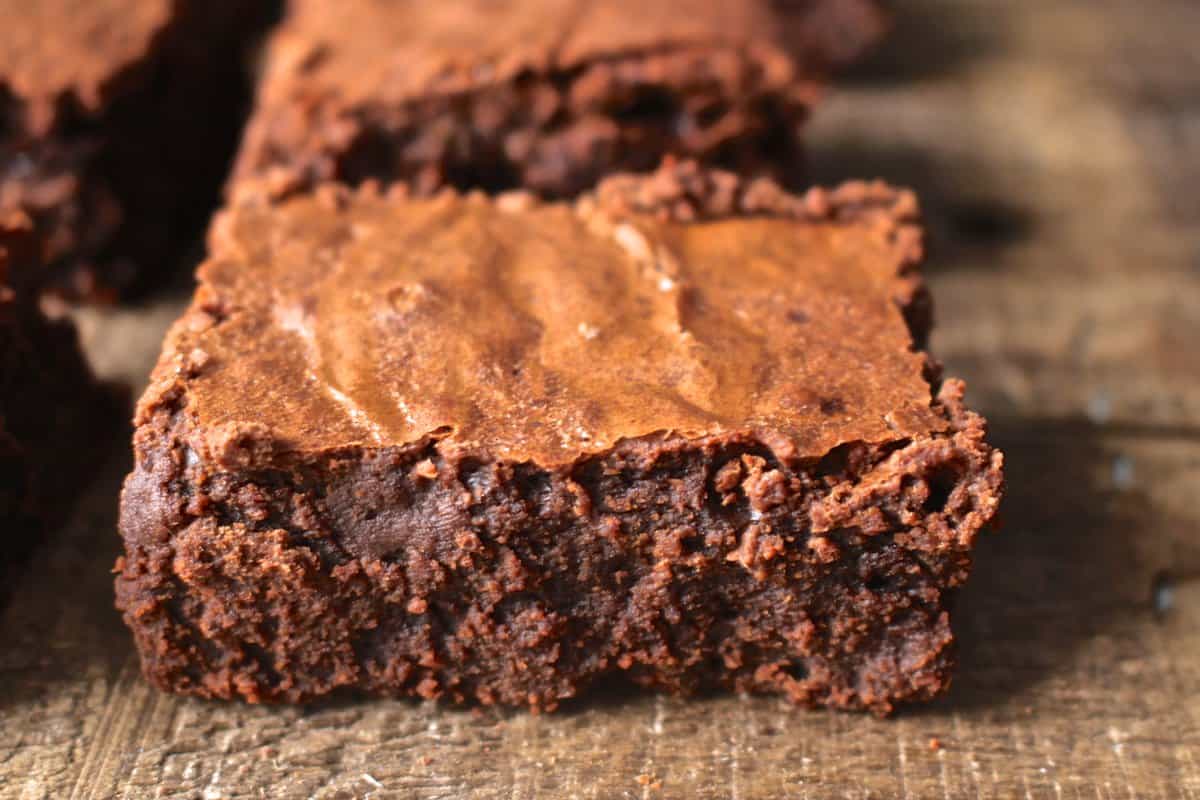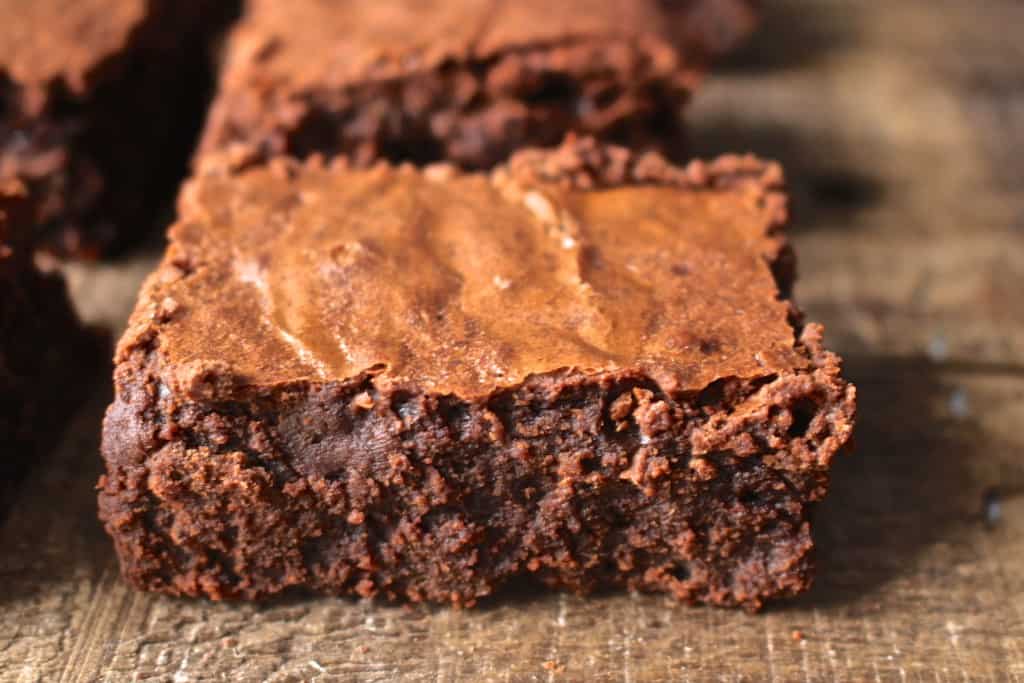 If you are someone in search of a fudgy brownie with a crackly top then these are for you. You will love them.
Also, be excited- I have the top two brownie recipes coming in the next couple weeks!! Here they are Ultimate Fudgy Brownies and Thick and Gooey Brownies.
Here is a link to the first ones I made- The Baked Brownies
Hungry for more? Subscribe to my newsletter and follow along on Facebook, Pinterest and Instagram for all of the latest updates.
Black Magic Brownies
These Black Magic Brownies are Zingerman's signature brownie- dense, fudgey, crackly top, chocolatey...do I need to say more?
Ingredients
13 tablespoons butter
6 ½ ounce unsweetened chocolate chopped
¾ cup all purpose flour
¾ cup cake flour
½ teaspoon salt
2 cups granulated sugar
4 eggs room temperature
1 teaspoon vanilla
1 teaspoon instant coffee
Instructions
Preheat the oven to 325° and line a 11x7 pan with tin foil and spray with non-stick spray.

In a small saucepan over medium heat, melt butter and chocolate together, stirring constantly, until completely smooth. Set aside.

In a small bowl, mix the all purpose flour, cake flour, and salt together. Set aside.

In a large bowl, beat the sugar and eggs until light and fluffy. I did this with my hand, vigorously stirring for a couple minutes. You can also use an electric mixer.

Add the chocolate mixture, vanilla, and coffee- stir to combine.

Gently add in the flour, mixing until just combined.

Spread batter into prepared pan and bake for 25-30 min or until a toothpick inserted into the center comes with just a few moist crumbs. Do not over bake them.

Let cool completely in the pan, then remove them using the foil and cut into squares.
Nutrition Information
Calories: 393kcal (20%)Carbohydrates: 50g (17%)Protein: 6g (12%)Fat: 22g (34%)Saturated Fat: 13g (81%)Polyunsaturated Fat: 1gMonounsaturated Fat: 6gTrans Fat: 1gCholesterol: 87mg (29%)Sodium: 220mg (10%)Potassium: 172mg (5%)Fiber: 3g (13%)Sugar: 34g (38%)Vitamin A: 458IU (9%)Calcium: 30mg (3%)Iron: 3mg (17%)
Adapted from Brown Eyed Baker