These Paleo Gingersnaps are soft, chewy, full of flavor and easy to make! Gluten free, dairy free, and so delicious!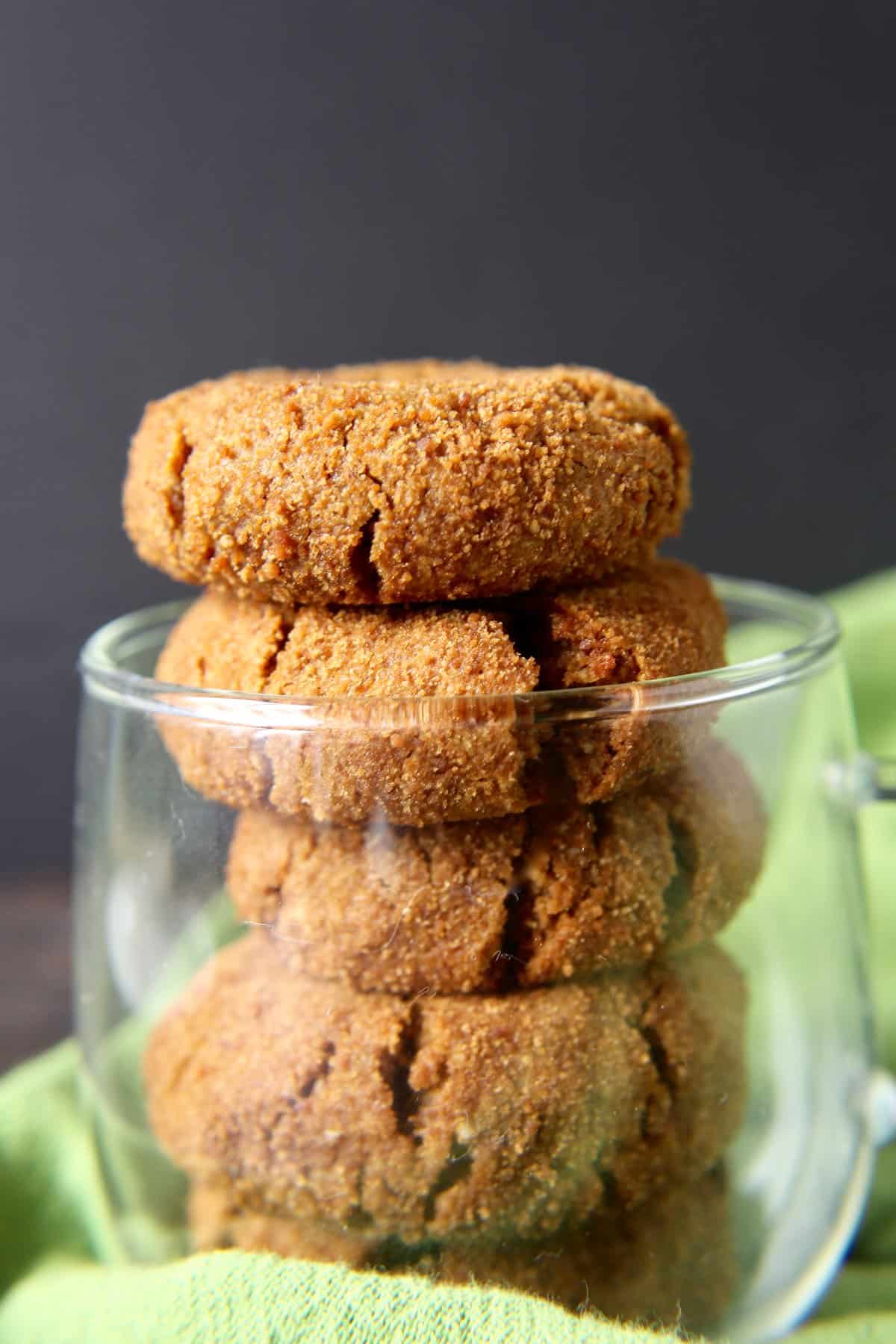 Gingersnaps are such a classic Christmas cookie. I have to admit though, I didn't grow up eating them and only made them for the first time last year. My husband on the other hand, had these every year and his mom always made multiple batches. I knew I wanted to recreate them and I am so happy with the result! My husband is eating them every chance he gets and goes on and on about how good they are. That does my heart good knowing I am remaking something so special to him. I asked his mom and she told me it was her favorite cookie to make.
Because they are paleo, that makes them dairy-free, gluten-free, and refined sugar free. You will not miss any of those items though, I promise! The coconut oil keeps them moist, the coconut sugar keeps them sweet, and the molasses and ginger give them that slight spice.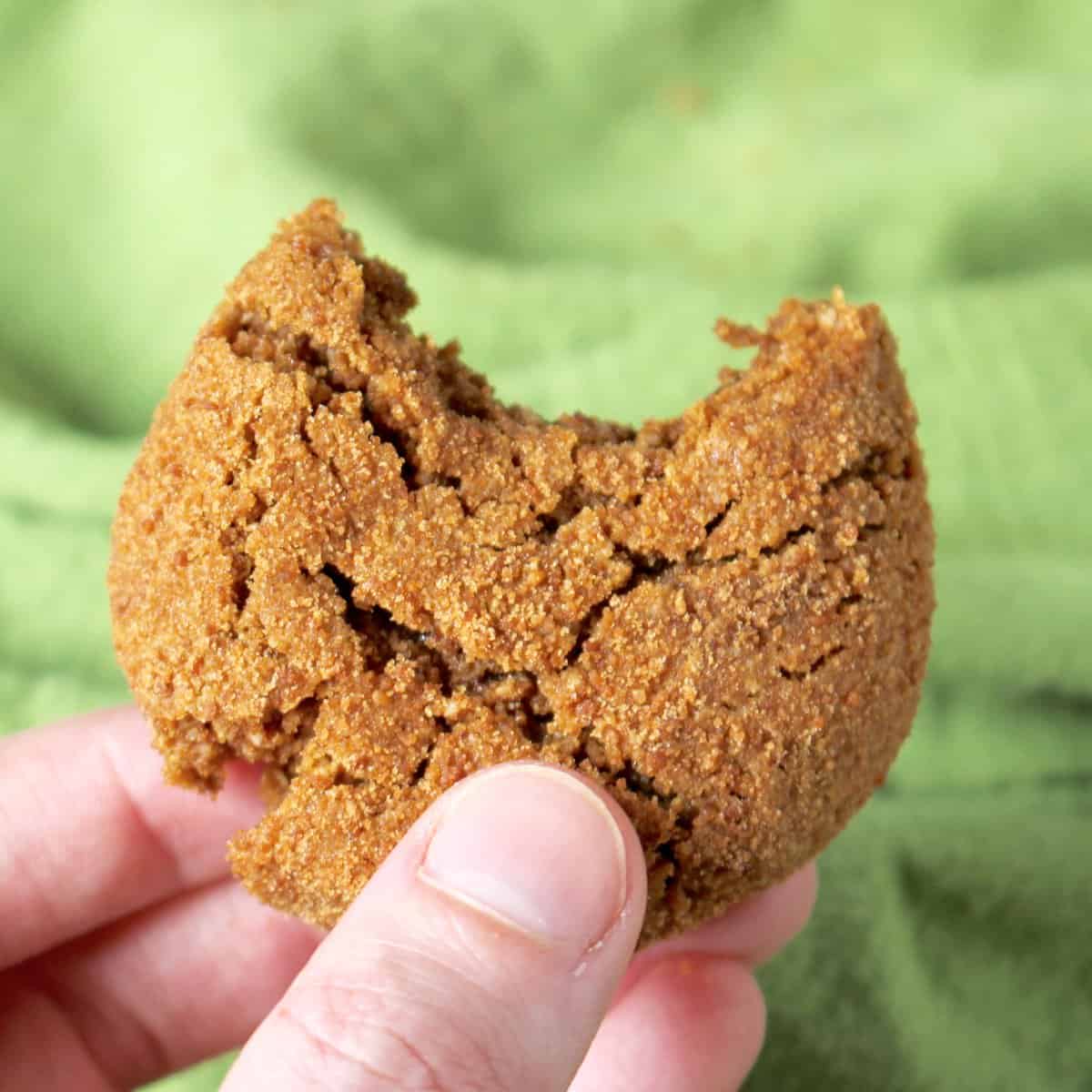 They are so easy to make and mix up in one bowl in just minutes. They are small, but that means you can enjoy a few. I tried making them bigger but the texture was better with the small ones so I stuck with that. I think they are so cute and just the right size for a small treat. They are also perfect for kids!