These Paleo Almond Butter Cups are easy, have only 5 ingredients, and are a healthy version of the popular candy. Gluten free, dairy free, vegan, and addictively good!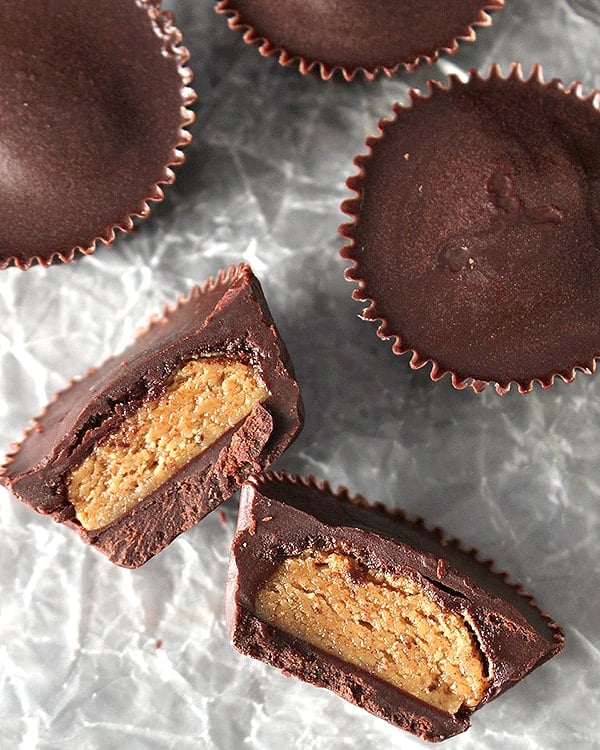 These Paleo Almond Butter Cups have quickly become a favorite in our house. I love how easy they are to make and being able to control exactly what goes in them. Only a few ingredients are needed to make a truly delicious treat!
Using almond butter for the inside makes these paleo, and you can even use sunflower seed butter to make them nut free. They are naturally gluten free and are also dairy free and vegan. Don't let those titles fool you into thinking they aren't good though! They are sweet, rich, and will satisfy your sweet tooth. These are the perfect healthier homemade alternative to Reese's. You will love them!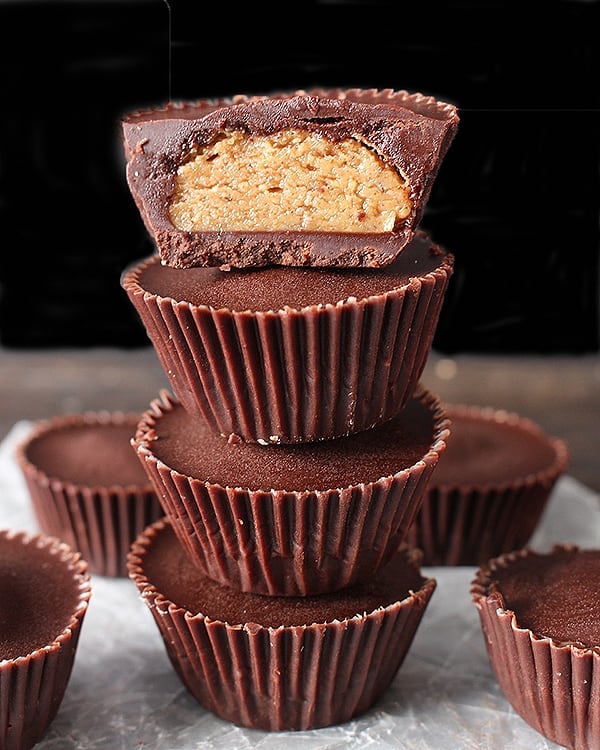 The homemade chocolate is so easy to make and naturally sweetened. The directions say 2-3 tablespoons because that is kind of personal preference. I made a batch for my dad and I used 3 tablespoons because I know he likes things a little sweeter, but the batch I made my husband I only used 2 tablespoons and they came out more like dark chocolate which is what he prefers. If you want them like the store bought kind then use 3 tablespoons.