These Dairy Free Muddy Buddies are so easy, quick and make the perfect snack. Crunchy, sweet, full of chocolate and peanut butter and irresistible. Gluten free, vegan, and can be made with any nut butter,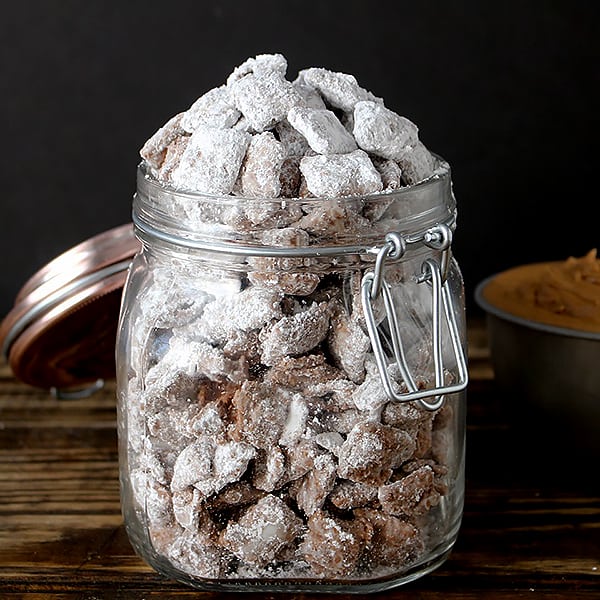 I grew up on Muddy Buddies (also known as Puppy Chow) and they are definitely a favorite of mine. Looking back I think one of the reasons my mom made them so often was because how easy they are. No oven or stove needed- just 1 minute of microwaving and some stirring. I have made them more times than I can count, but this is the first time making them with coconut oil and I love how they turned out!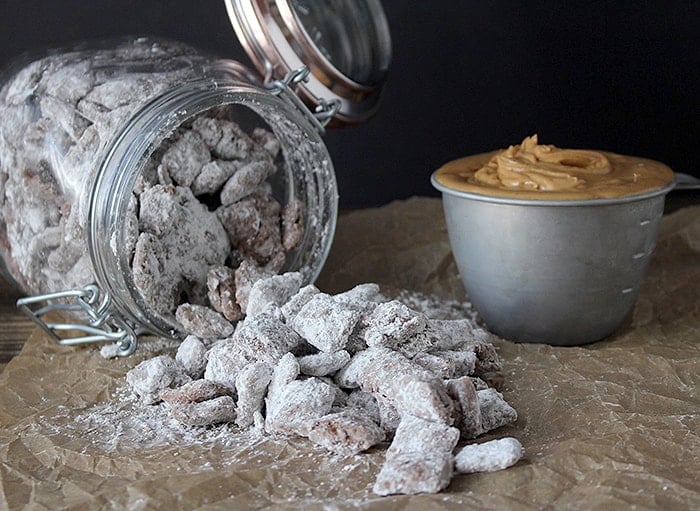 The recipe on the Chex box is good, but I must say, this one is better. Why? Because with this recipe, every Chex square is completely covered in the chocolate/peanut butter mixture and completely covered in powdered sugar. That was one thing I didn't like about the original recipe- too many naked Chex 🙂 I upped the chocolate, peanut butter, and powdered sugar, guaranteeing every piece of cereal is covered and delicious.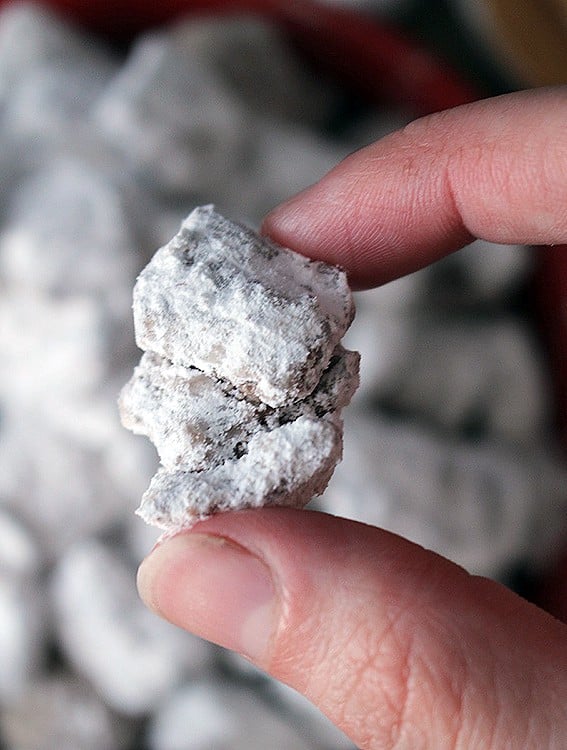 Another thing I did different is I switched out the butter for coconut oil and the butter is not missed at all! No, it does not make them taste like coconut, a question I often get when using coconut oil in place of butter. They taste like chocolate and peanut butter- just like the original. Making this easy switch makes them dairy free (as long as you use dairy free chocolate) and vegan! I also made a batch with almond butter and it came out great. I'm sure any other nut butter would work as well.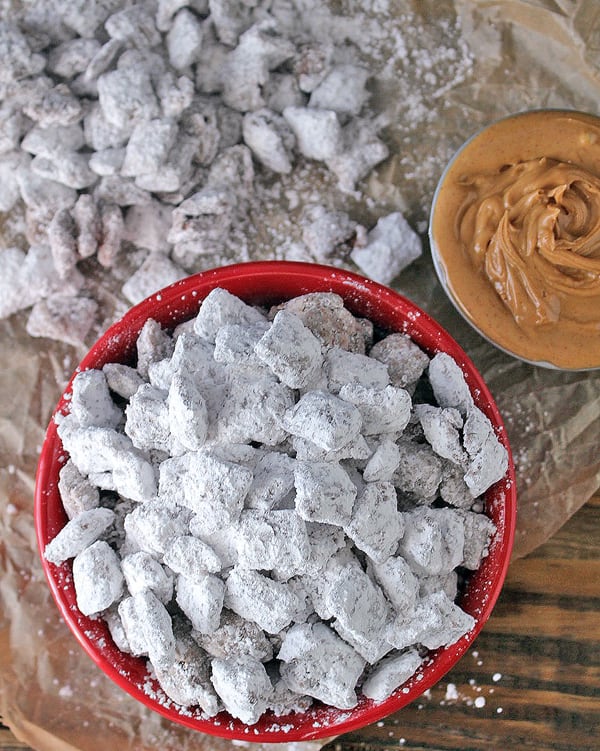 You will love how easy and delicious these are! Crunchy, sweet, and a little messy. You won't be able to quit snacking on these.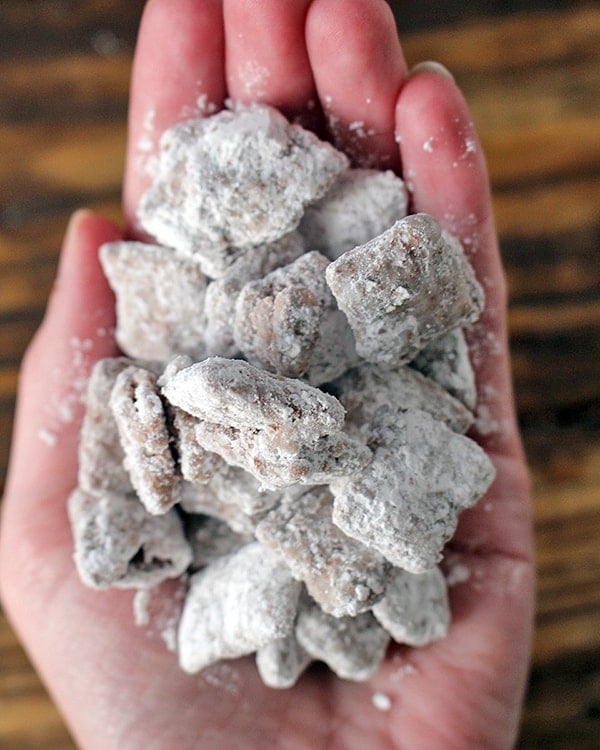 Dangerous tip: try them straight from the freezer. ADDICTING!
Hungry for more? Subscribe to my newsletter and follow along on Facebook, Pinterest and Instagram for all of the latest updates.
Dairy Free Muddy Buddies (Gluten Free)
Instructions
CLICK HERE

for the full recipe on Golden Barrel's website.