These Paleo Samoa Cookie Bars are just like the popular Girl Scout Cookies, but homemade and healthier! Gluten free, dairy free, and so delicious!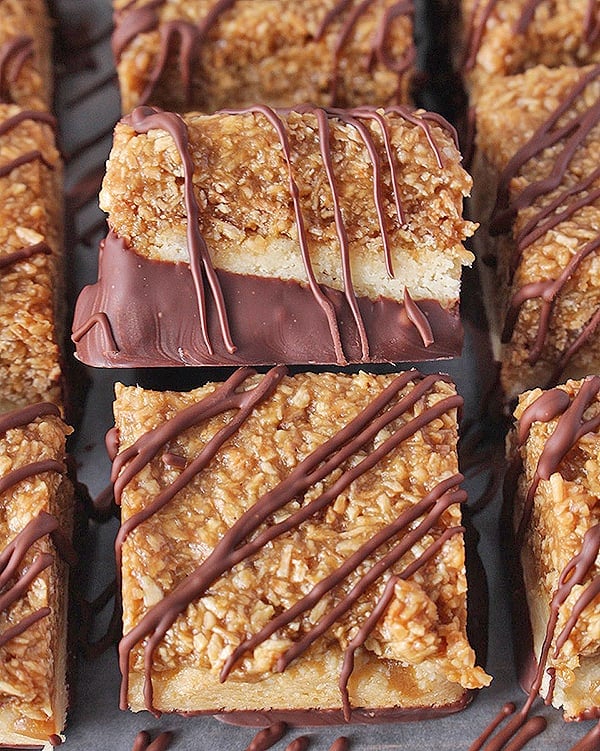 Are you familiar with Samoa cookies? They are a shortbread base topped with caramel and toasted coconut and drizzled with chocolate. They are also known as Caramel deLites and according to the Girl Scout website are the 2nd most popular cookie after Thin Mints. These bars have all those same components, but healthier of course! I also decided on bars instead of cookies because they're easier and just as tasty!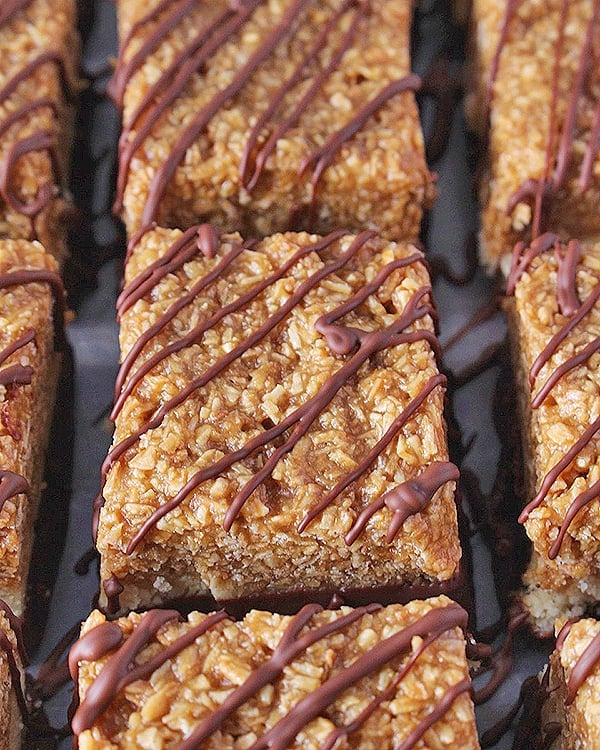 I used the same shortbread base that I used for my Paleo Homemade Twix. It's simple and so delicious. It's the only baking part of this recipe and it's super quick. It is not overly sweet which is good because the caramel layer is quite sweet so it balances out perfectly.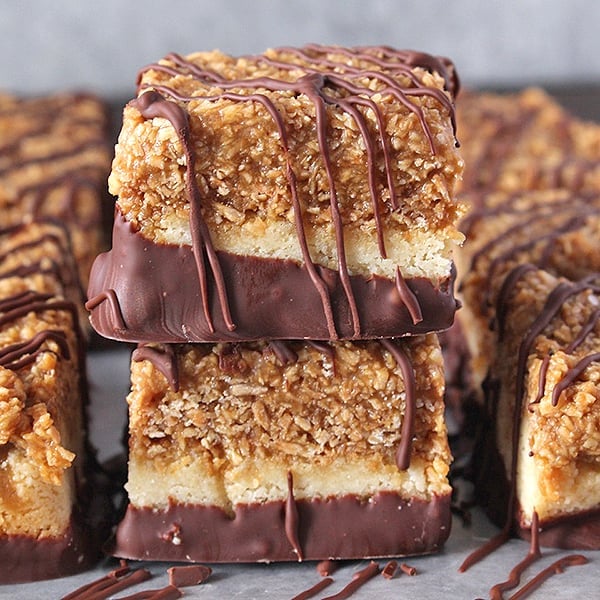 I do want to give you a heads up about this recipe. Everything about it is easy, but it is a little time consuming. Making the caramel takes a little time, then toasting the coconut- neither of which are hard. This isn't a recipe that will be finished in 20 minutes, but the final result is SO worth it! I promise!! I actually made the caramel a day ahead which I totally recommend if you have the time.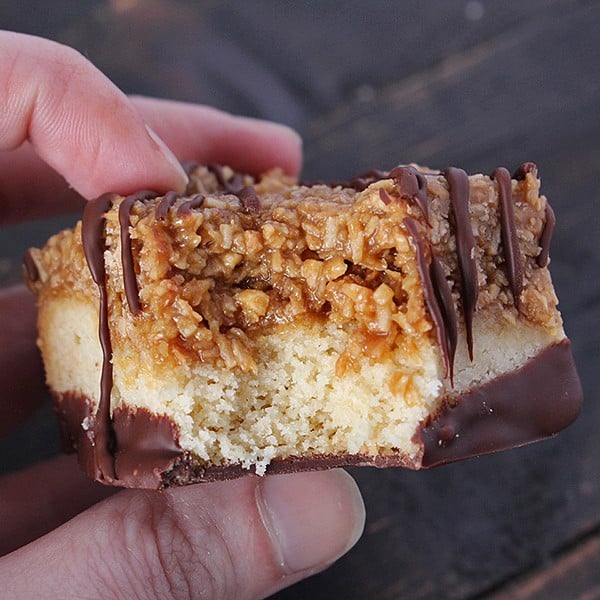 Speaking of caramel, it took me 3 tries to get it perfect. The first time the sugar was rock hard and totally seized up on me, the second time was better but still not great. The third time I used a mixture of honey and coconut sugar and that's when it came out perfect. Thick, sweet, and not too dark. The caramel sauce is good on its own, but when mixed with the toasted coconut- whoa!! It is amazing!
You will love these homemade Paleo Samoa Cookie Bars! The delicate shortbread, the chewy, sweet caramel coconut layer and of course the chocolate to top it off.