These Paleo Homemade Almond Joy cups are a no bake treat that are super easy to make. A copycat version of the popular candy that is made healthier. Gluten free, dairy free, and naturally sweetened!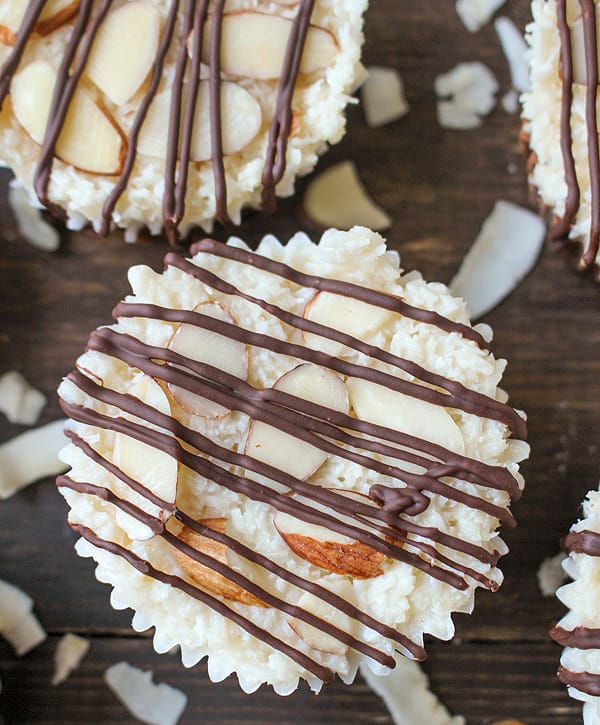 The almond joy cups are so delicious and I know you will absolutely love them! The bottom layer is smooth and rich and reminds me of fudge. The top layer is lighter, slightly chewy and goes perfectly with the chocolate layer. Chocolate and coconut are so good together!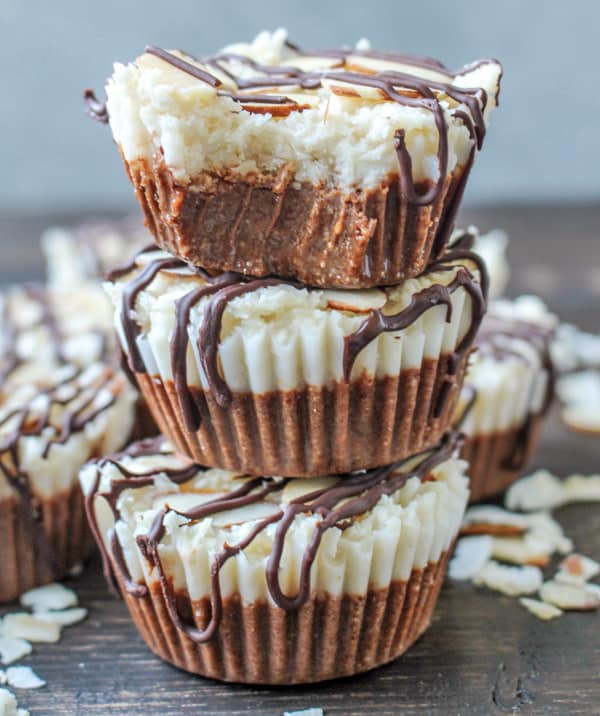 These are perfect to make in the summer because they require no baking. There is a little stove top mixing, but it's only 1-2 minutes so definitely not enough to heat up the kitchen.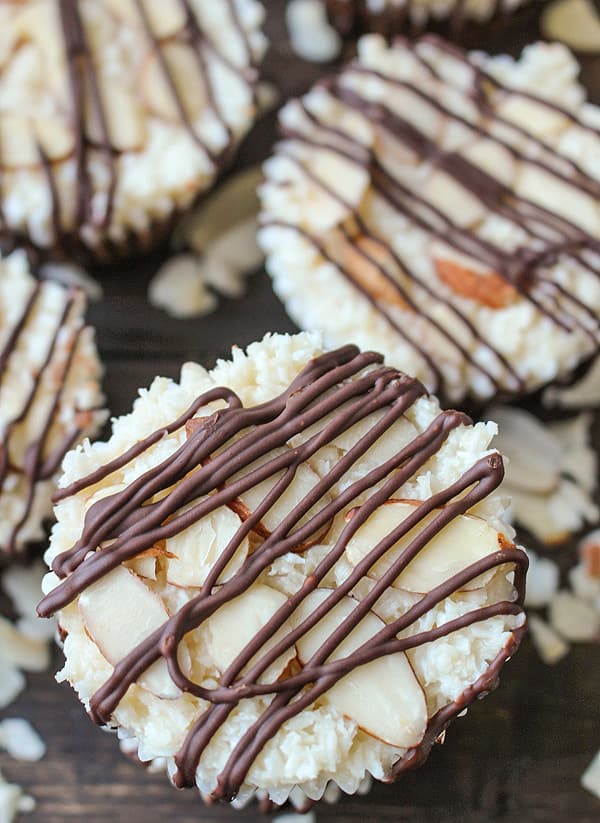 One thing about these cups is to not be inpatient when making them. The first time I made them I didn't let the chocolate layer fully harden in the fridge and when I put the coconut layer on top it all mixed together. So I made them again- letting the chocolate fully cool and they came out much better.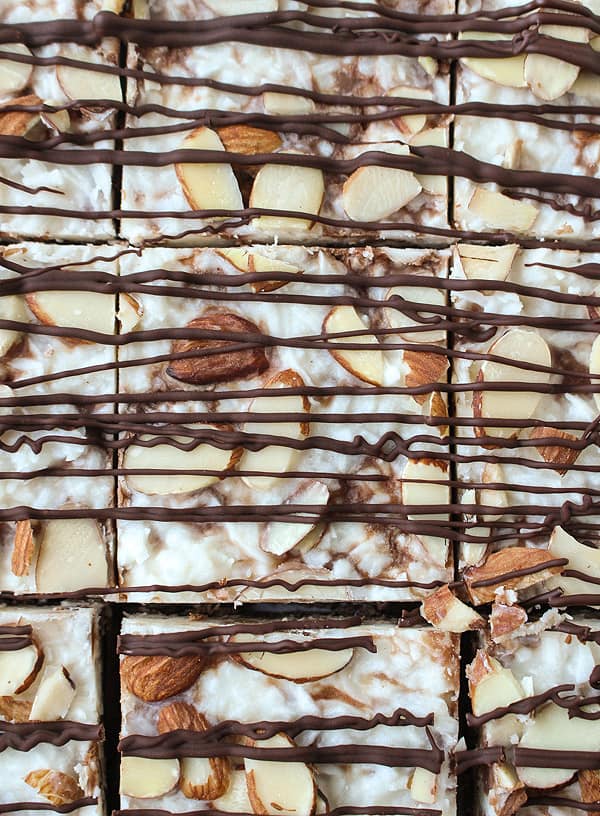 You can make these in a muffin tin like I did or you can press them into a 9 inch square pan and make bars. I topped them with sliced almonds, but you can use whole almonds like the candy bar if that's what you like. Of course you can leave the almonds completely off to have a version more like mounds. You know…sometimes you feel like a nut, and sometimes you don't!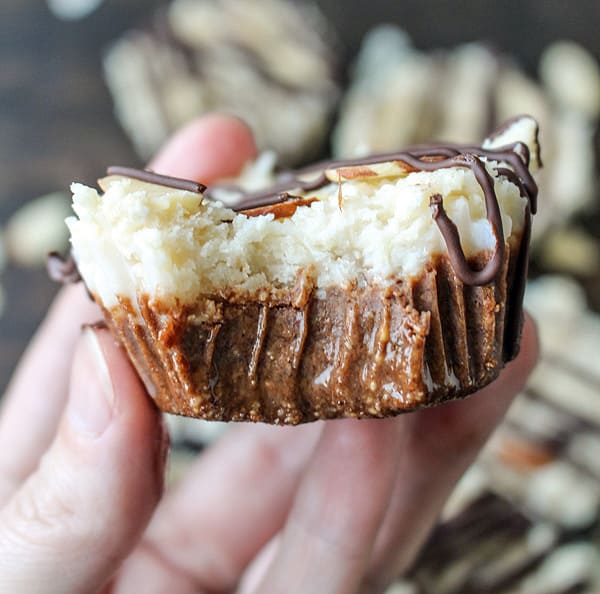 You will love how easy these are to make and how delicious they are!
If you like these, you may also be interested in my Paleo Peppermint Patties, Paleo Almond Butter Cups, and Paleo Cookie Dough Cups. All no bake!