This roundup of 20 Paleo Whole30 Breakfast Recipes will keep breakfast interesting all month! All gluten free, dairy free with some low FODMAP options.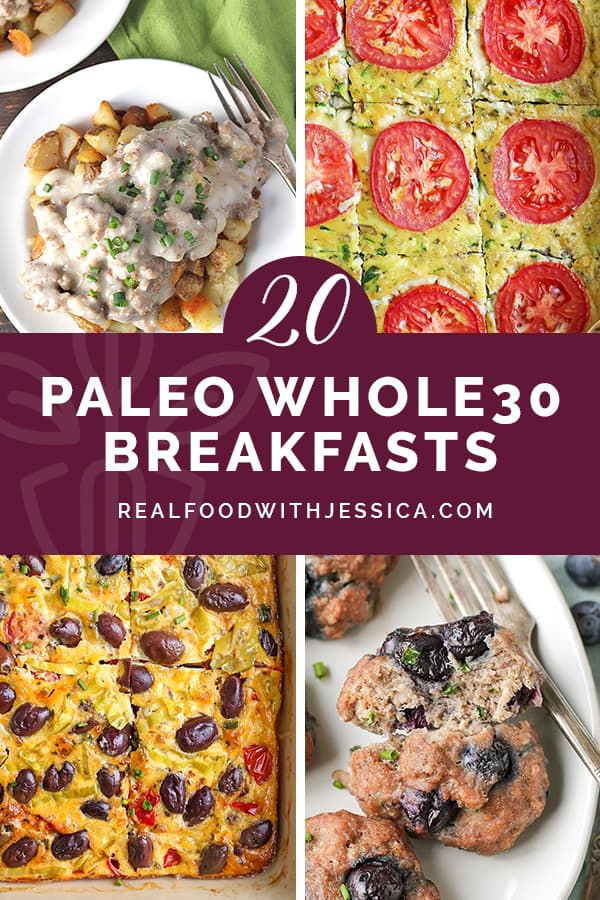 Casseroles and Hashes
I love making a casserole and eating it all week because it's easy and a great way to get veggies in. They're also great for feeding a crowd.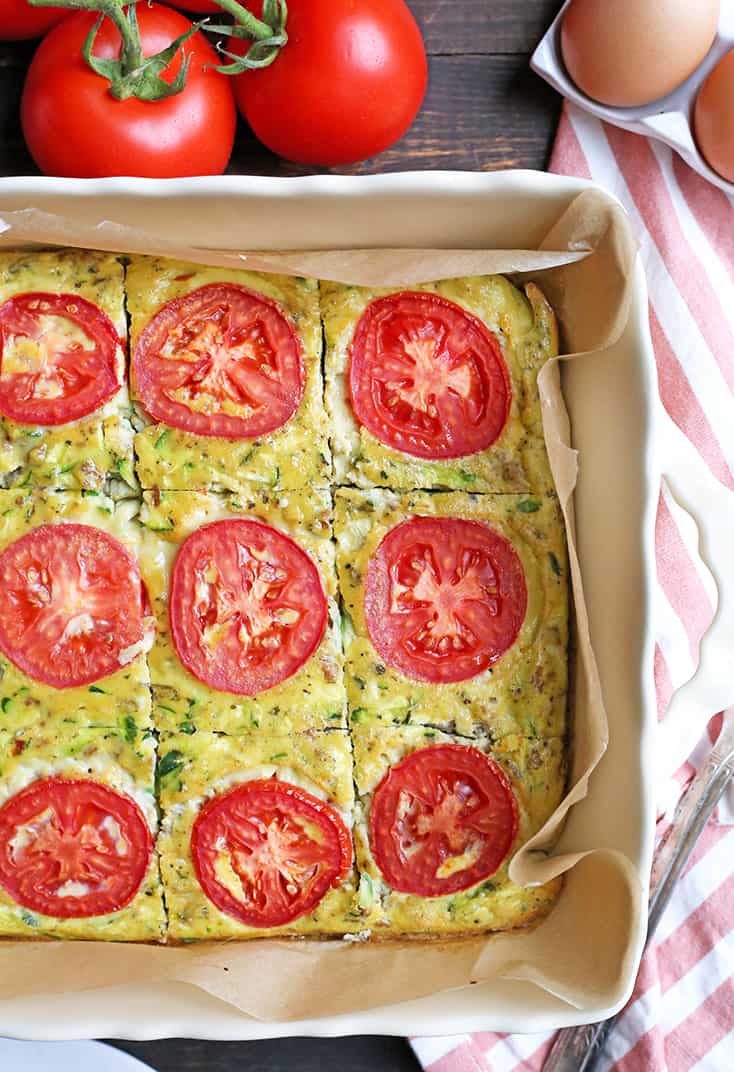 Paleo Whole30 Sausage Zucchini Breakfast Casserole- this is a newer recipe that you are all loving already. Simple to make with delicious flavor. Low FODMAP.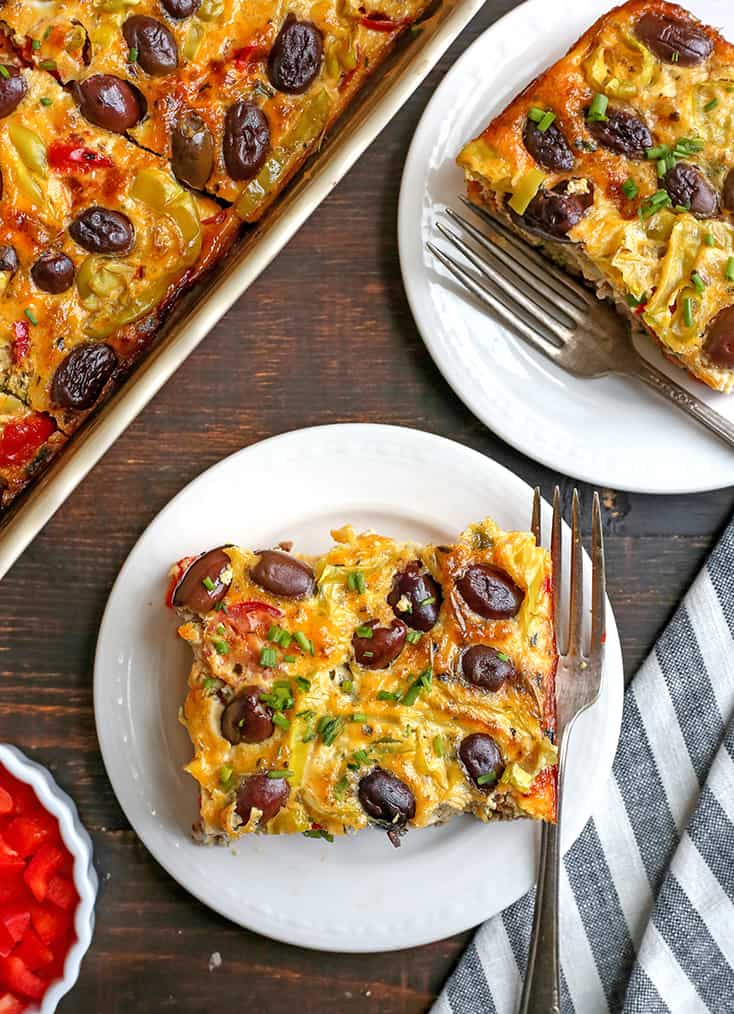 Paleo Whole30 Greek Breakfast Casserole- this is a nice way to switch up breakfast. Olives, sausage, and more. Low FODMAP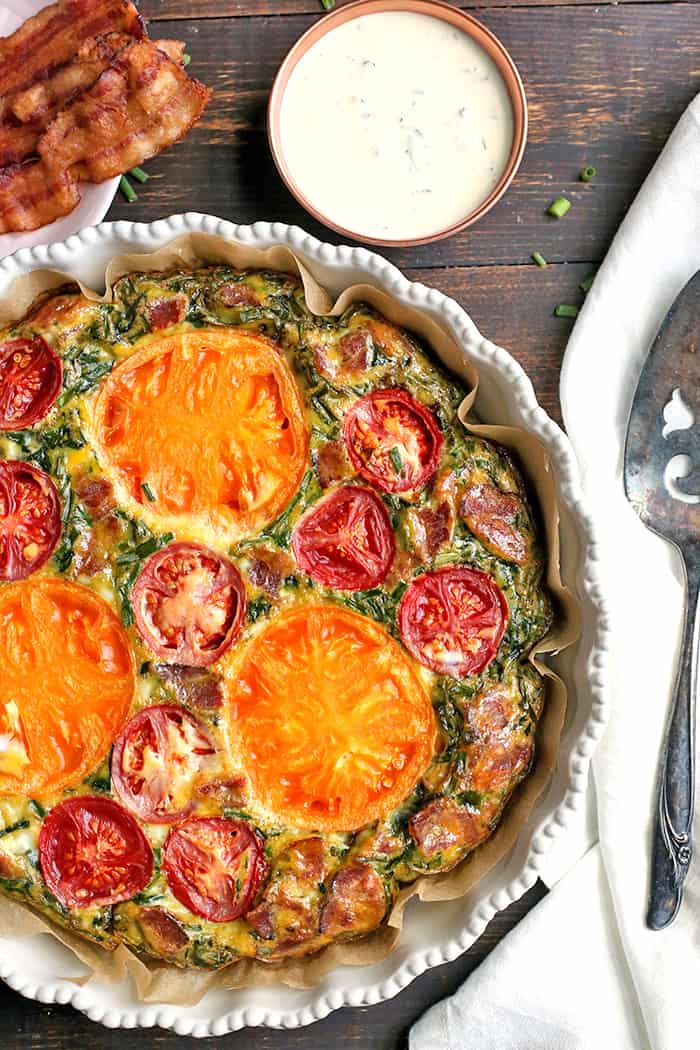 Paleo Whole30 BLT Breakfast Bake- all the flavors of a BLT, made into breakfast. Low FODMAP.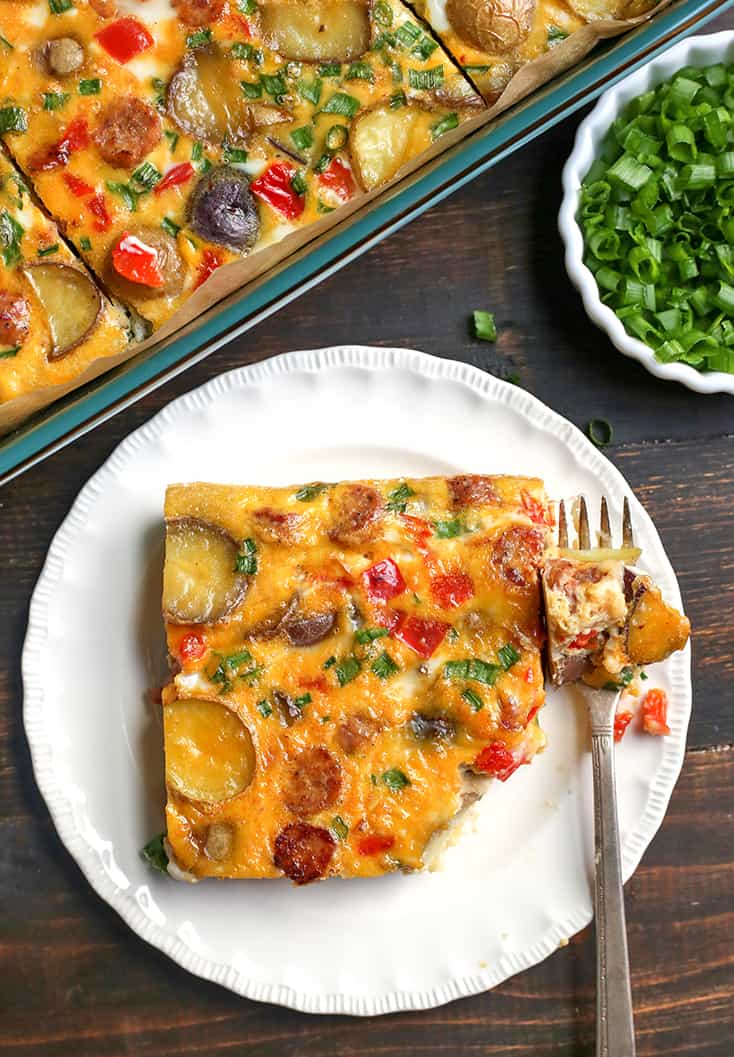 Paleo Whole30 Sausage Potato Breakfast Casserole- hearty, filling and so delicious! Low FODMAP.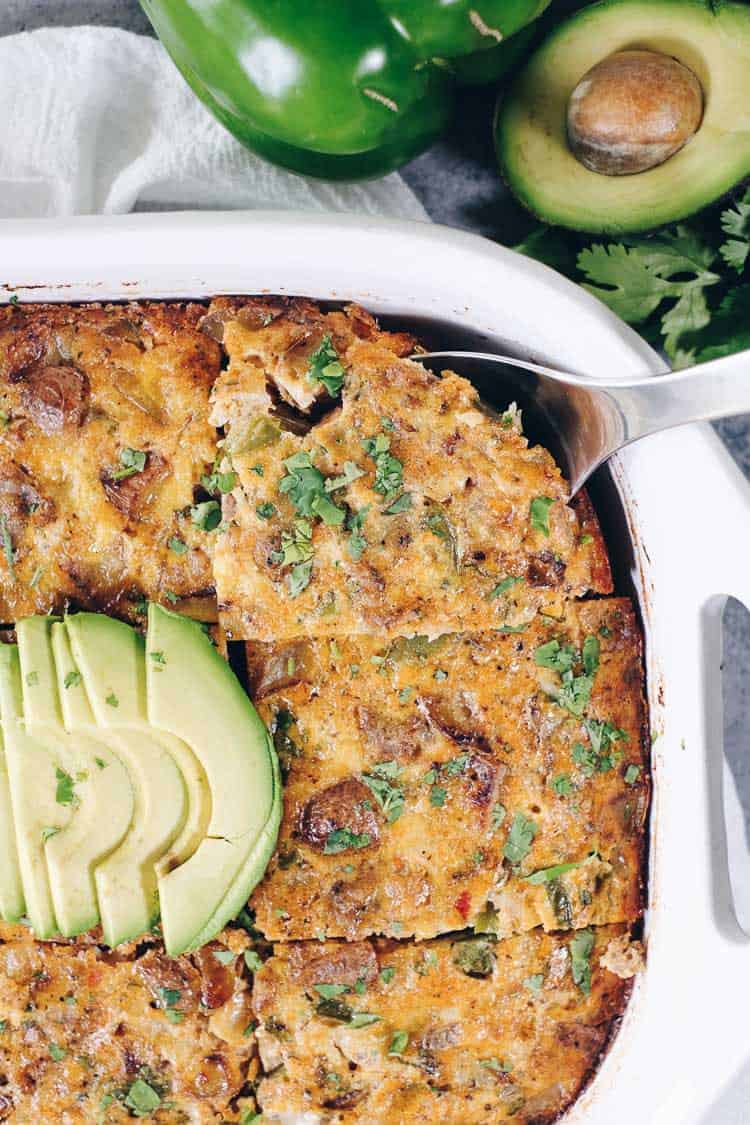 Breakfast Burrito Casserole from Real Simple Good- all the flavors of a breakfast burrito in casserole form.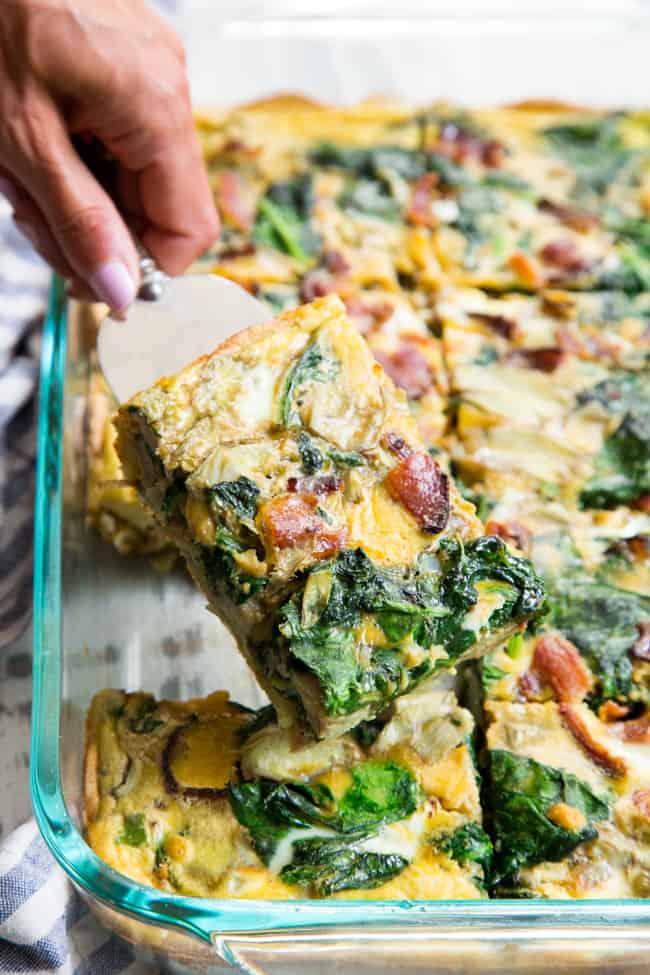 Spinach Artichoke Breakfast Casserole from Paleo Running Momma- a sweet potato crust, loaded with veggies, bacon and flavor.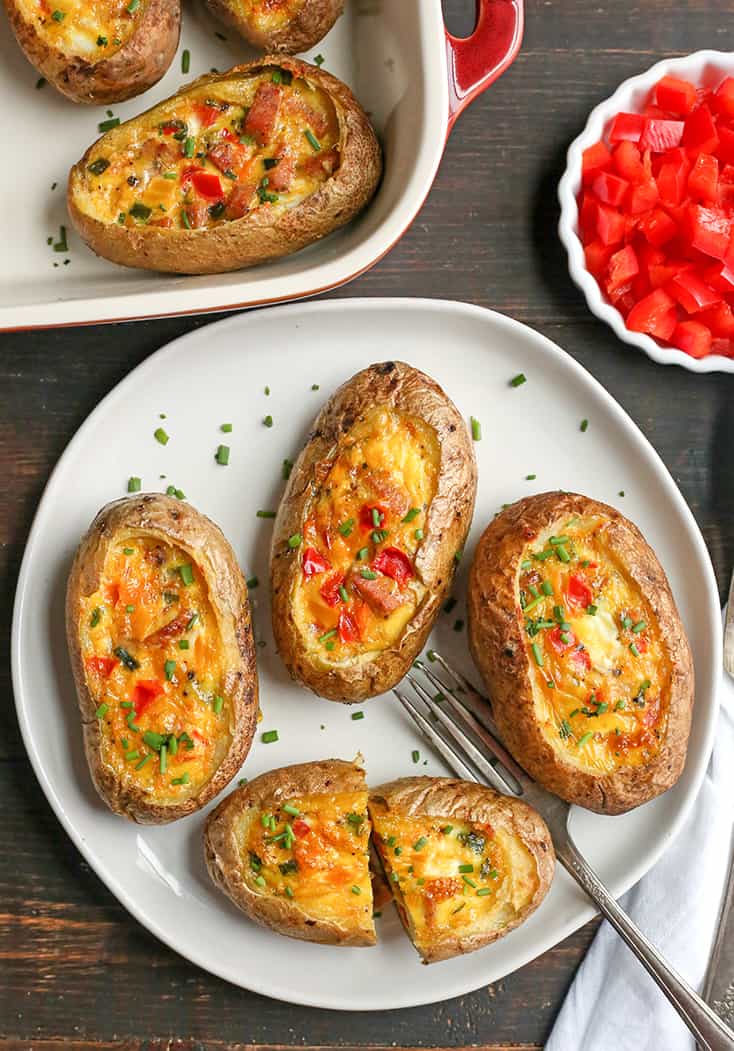 Paleo Whole30 Egg Potato Boats- not exactly a casserole, but a great breakfast to make ahead and eat all week. Fill with whatever you like. Low FODMAP.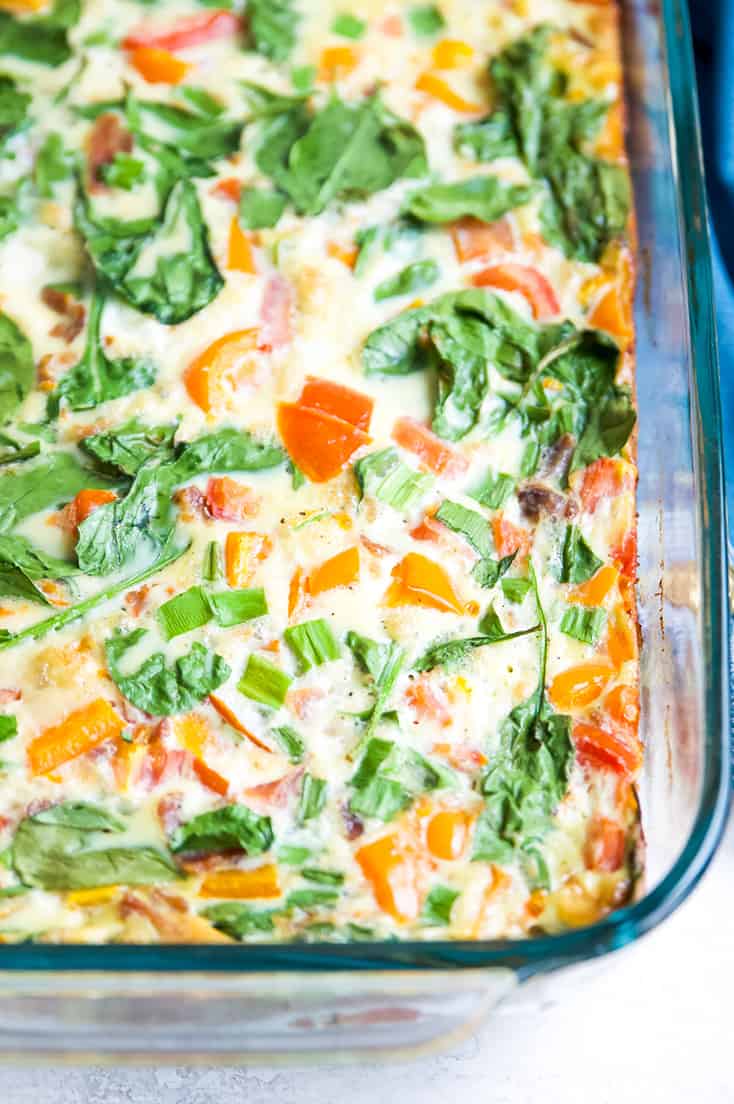 Bacon and Vegetable Egg Casserole from Pure and Simple Nourishment- packed with tomatoes, peppers, spinach and of course, bacon! Low FODMAP as well.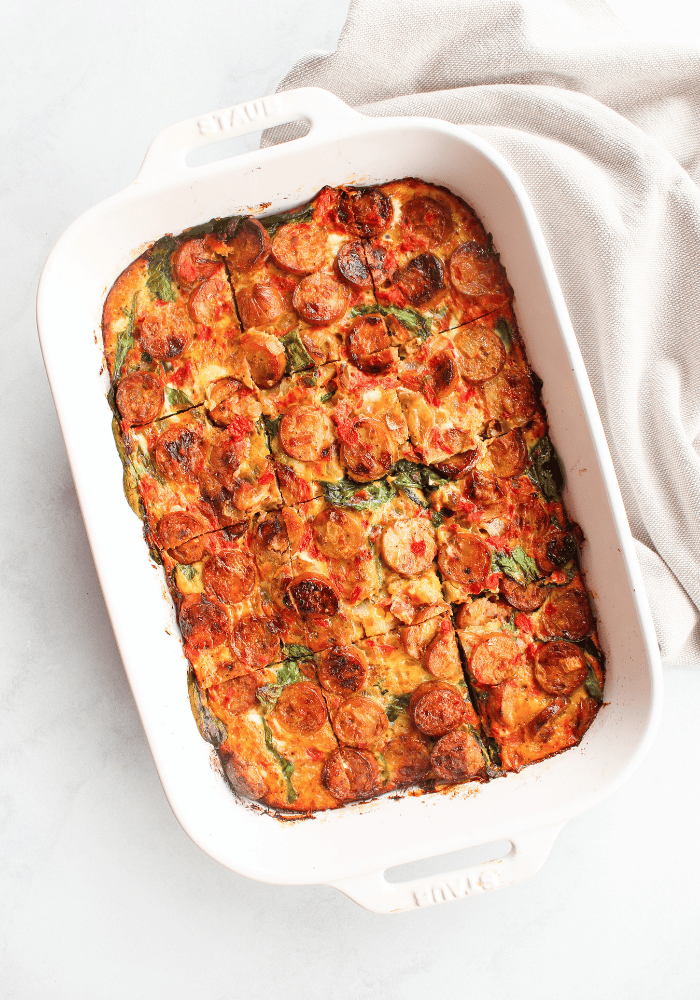 Dairy Free Chicken Sausage Breakfast Casserole from The Whole Cook- riced sweet potato, sausage and salsa make this flavorful and filling.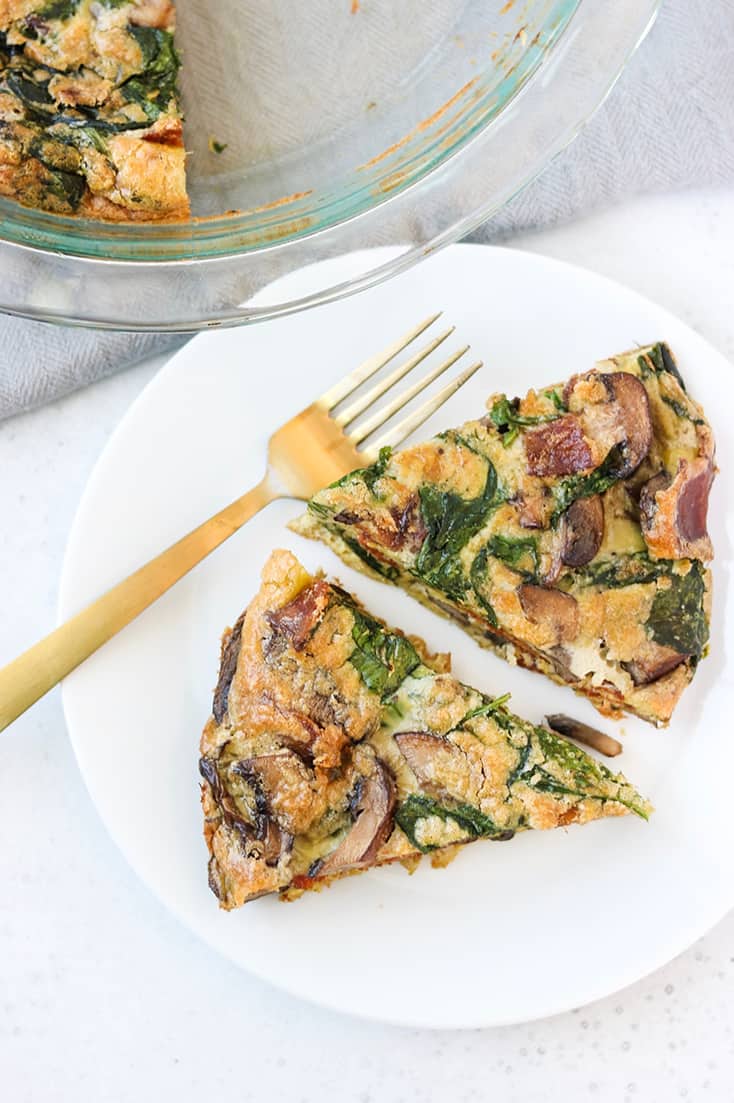 Whole30 Spinach Bacon Mushroom Quiche from Mary's Whole Life- the name says it all! Hearty and delicious.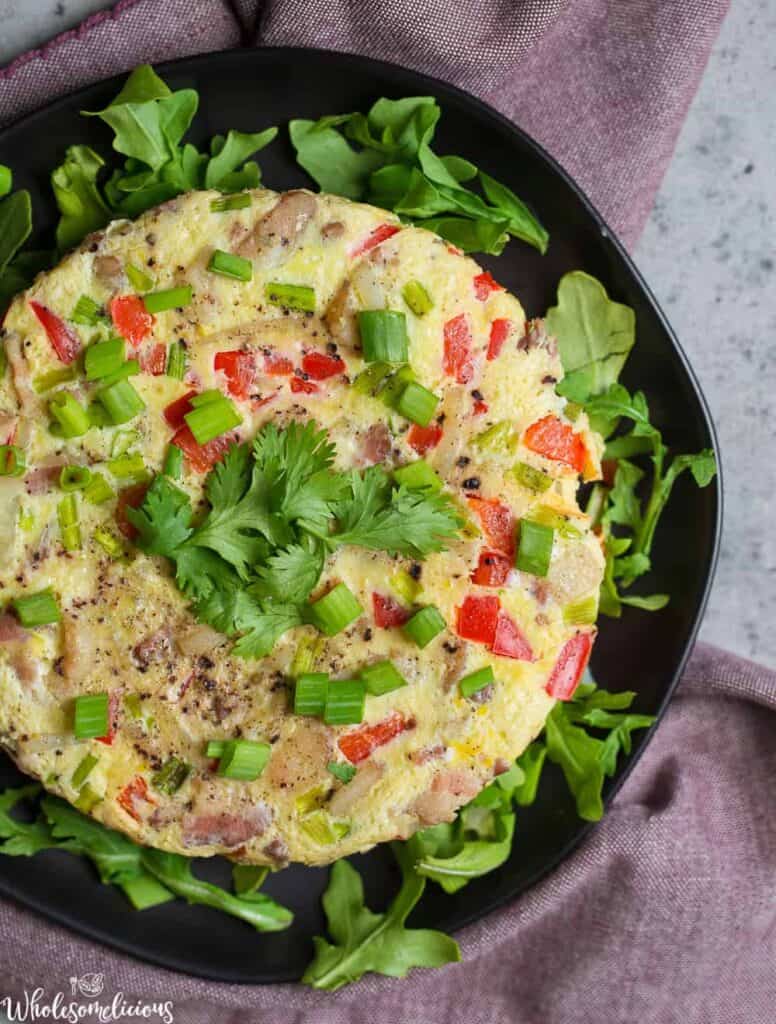 Instant Pot Egg Casserole from Wholesomelicious- I love this idea! A great way to use your Instant Pot.
Egg Free
I know so many people look for egg free options. Whether you're sick of eggs or sensitive to them, try out these recipes!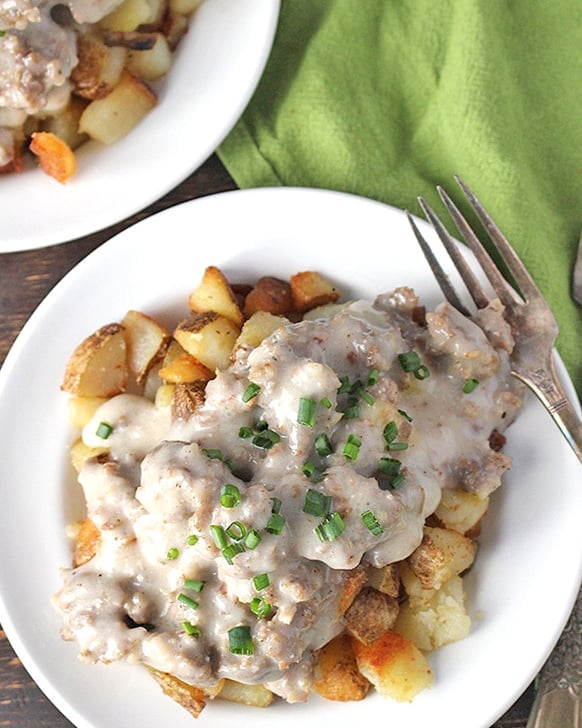 Paleo Whole30 Sausage Gravy- a classic turned dairy free and gluten free. Just try it, you will love it!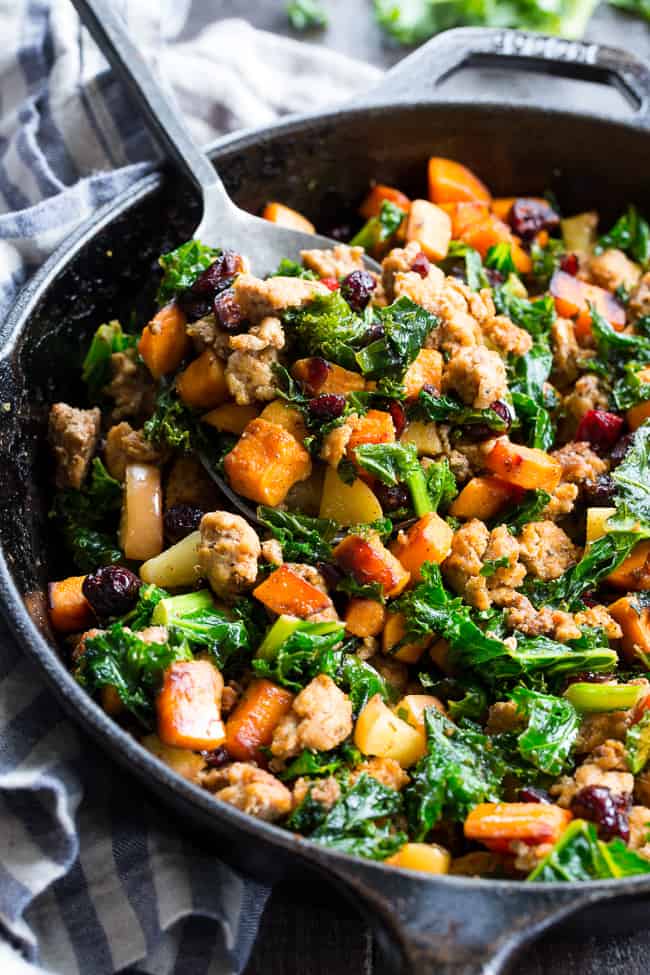 Loaded Paleo Breakfast Hash from Paleo Running Momma- packed with sweet potatoes, ground meat, greens, apples and cranberries.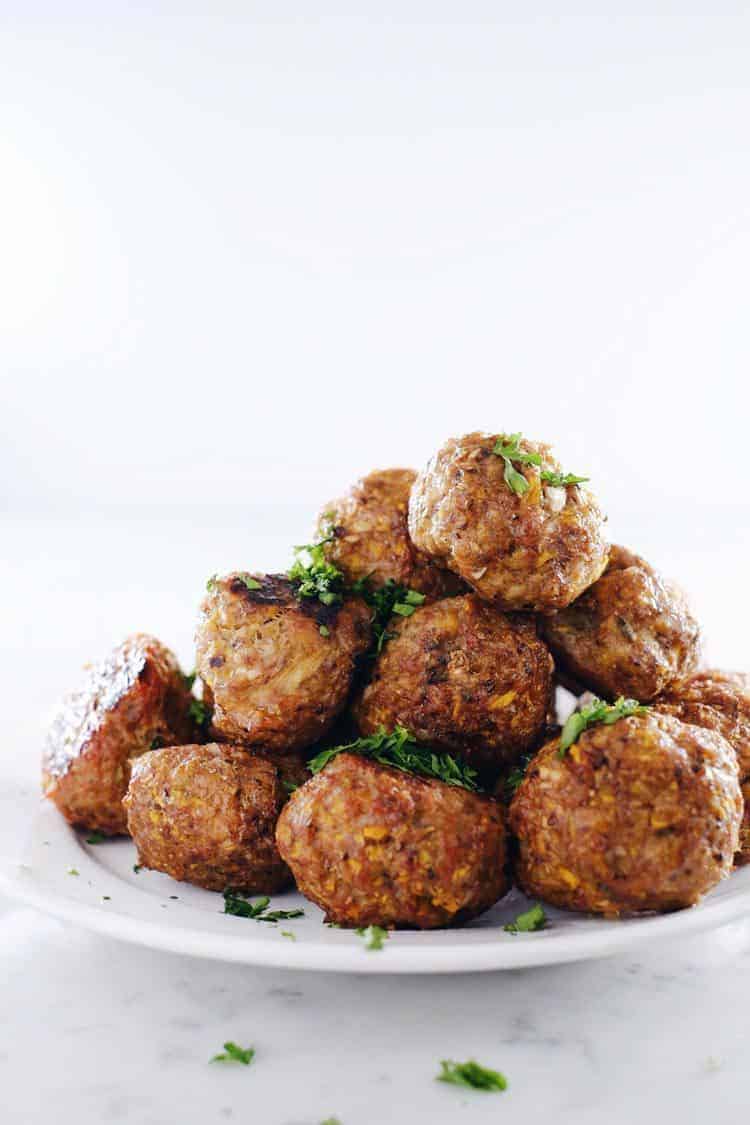 Butternut Breakfast Meatballs from Real Simple Good- great to make ahead and eat on the go.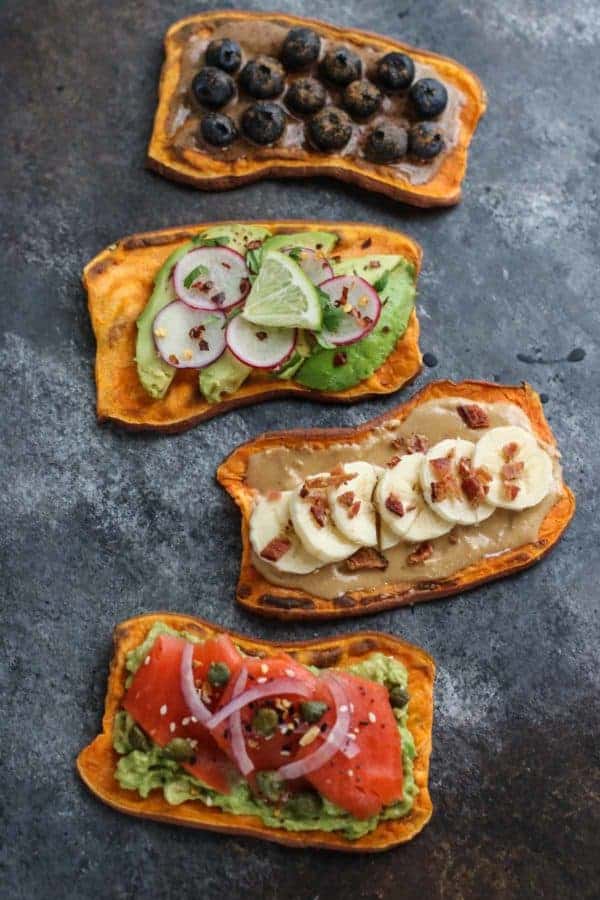 Oven Baked Sweet Potato Toasts from The Real Food RD's- 4 different options for a satisfying breakfast.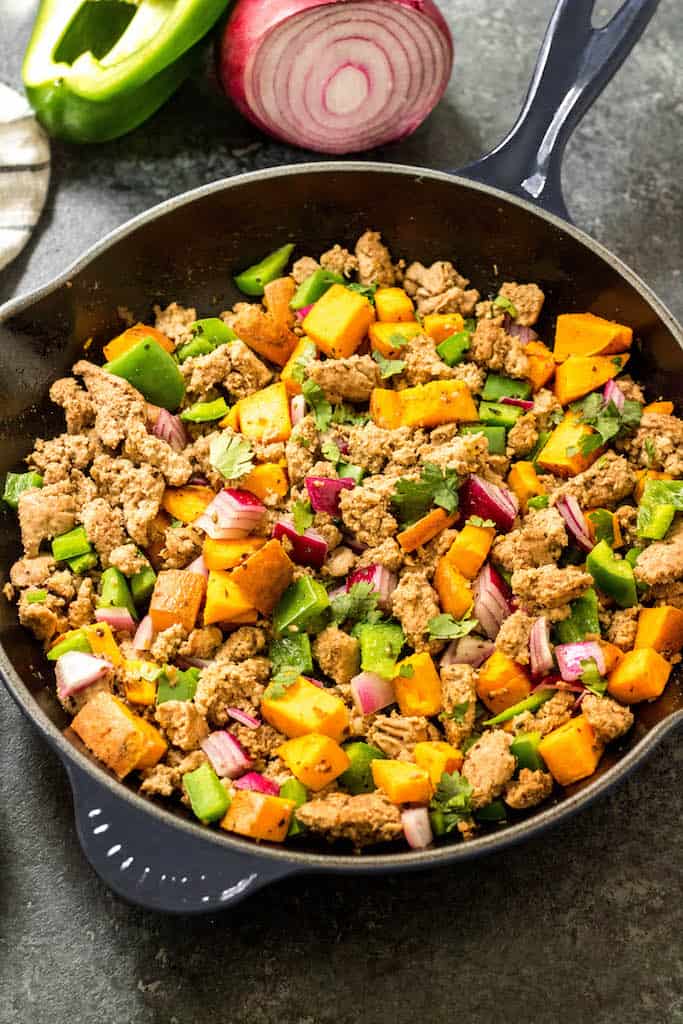 Whole30 Turkey Breakfast Skillet from Whole Kitchen Sink-  veggies and turkey come together quickly in this flavorful dish.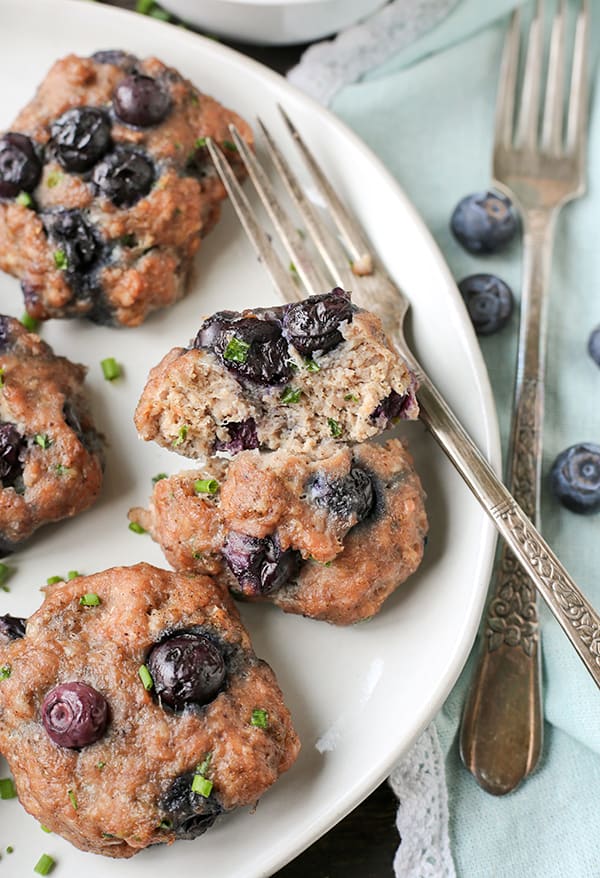 Paleo Whole30 Blueberry Breakfast Sausage- savory sausage with juicy blueberries. Pair with a side of veggies for a complete meal and they're low FODMAP.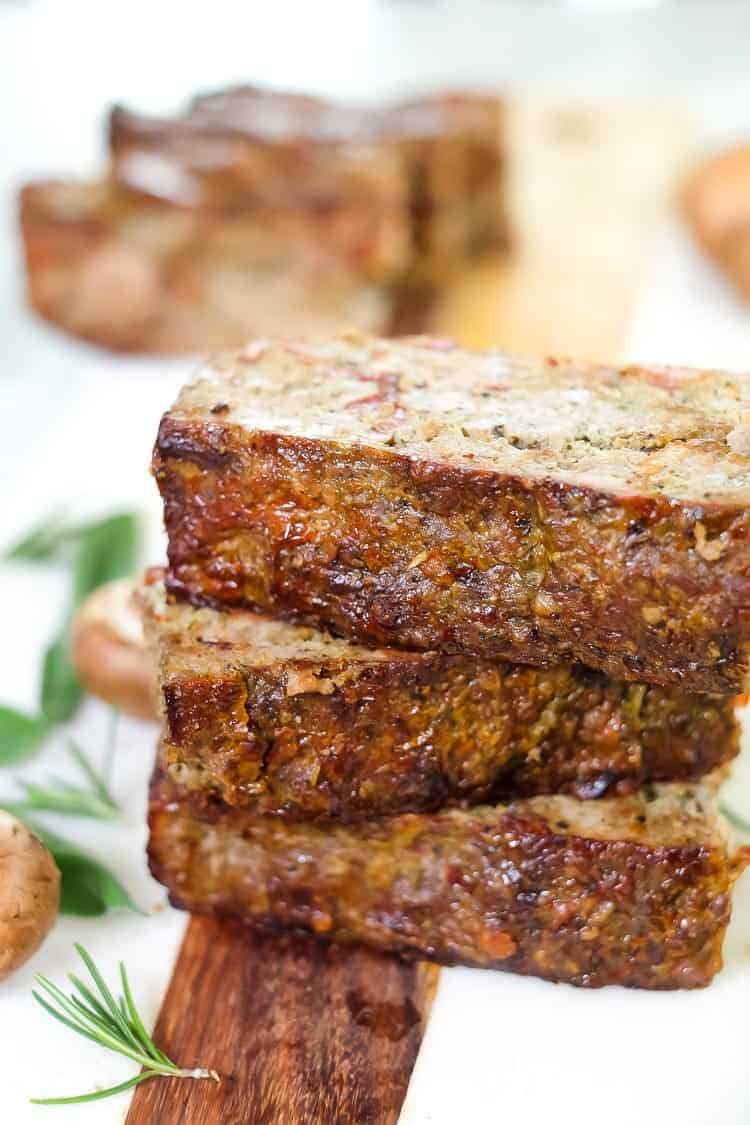 Breakfast Meatloaf with Bacon from Real Simple Good- every time I see this, it makes me hungry! A great no egg option.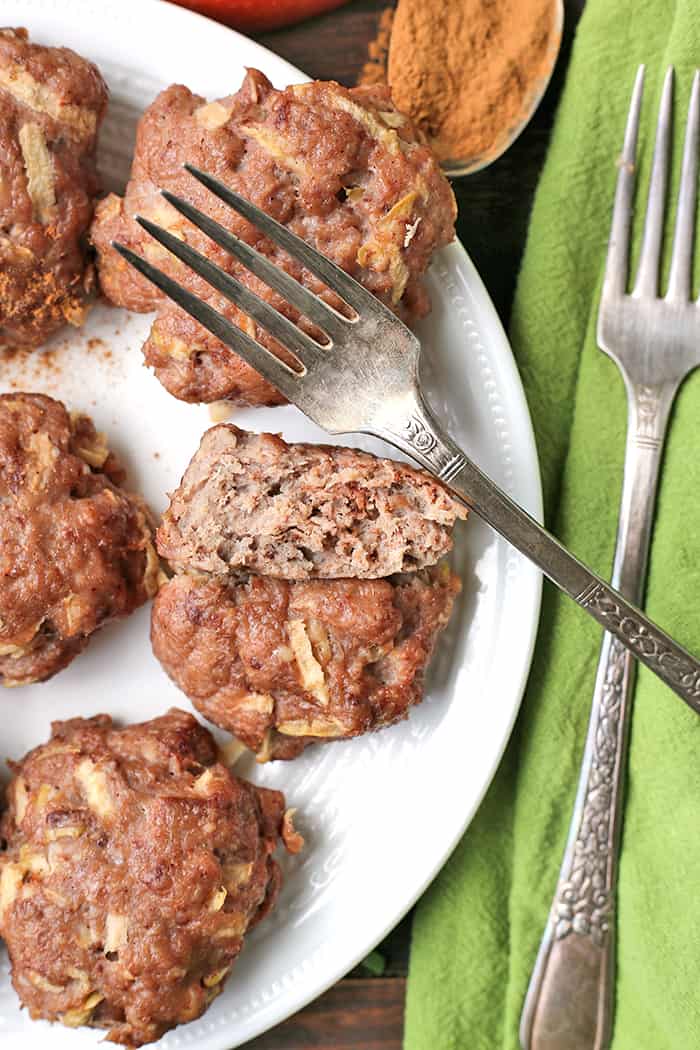 Paleo Whole30 Apple Cinnamon Sausage- so easy and delicious. Pair with some nut butter for the ultimate combo.
I hope you love this round up of 20 Paleo Whole30 breakfast recipes and found some new breakfast ideas!