These Peanut Butter Oatmeal Balls are easy, delicious, and the perfect snack! Gluten free, dairy free and  made in just a couple minutes with no baking involved. Bite-size, easy to make, and everyone will love them!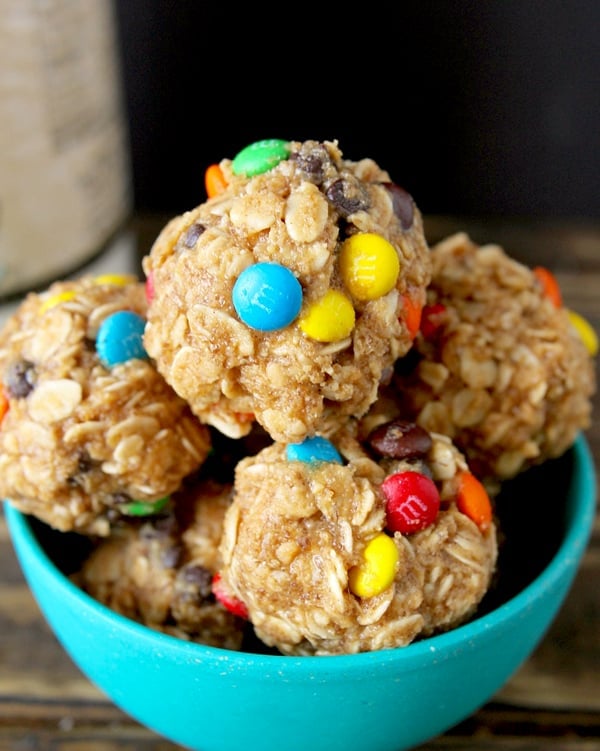 I make treats for church every week and sometimes it's cookies and bread, and other times it's easy no-bake treats like these peanut butter oatmeal balls. They come together so quick, I always have all the ingredients on hand, and everyone loves them.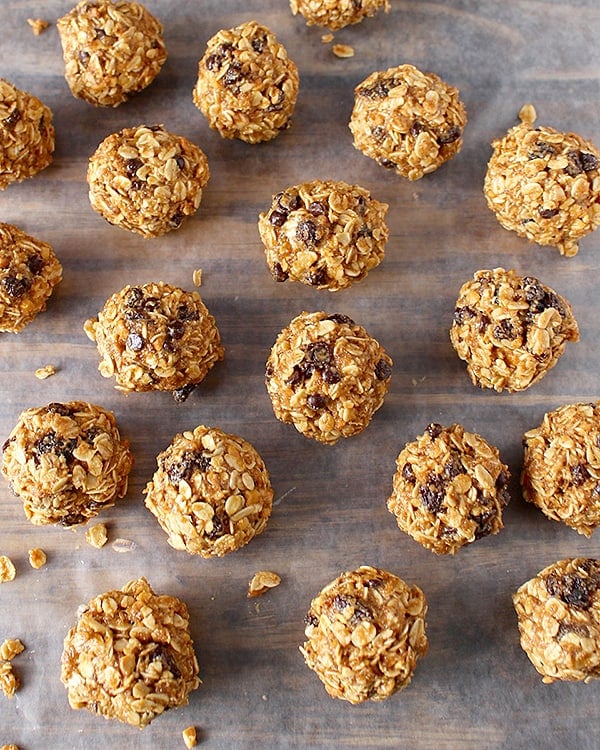 A great thing about these is that they are customizable! Leave out the M&M's and they're vegan, switch out the peanut butter for sunflower butter to make them nut free, or replace some of the oatmeal with shredded coconut for added texture. As long as you use gluten free oats, they are gluten free as well. There are so many things you can do with these.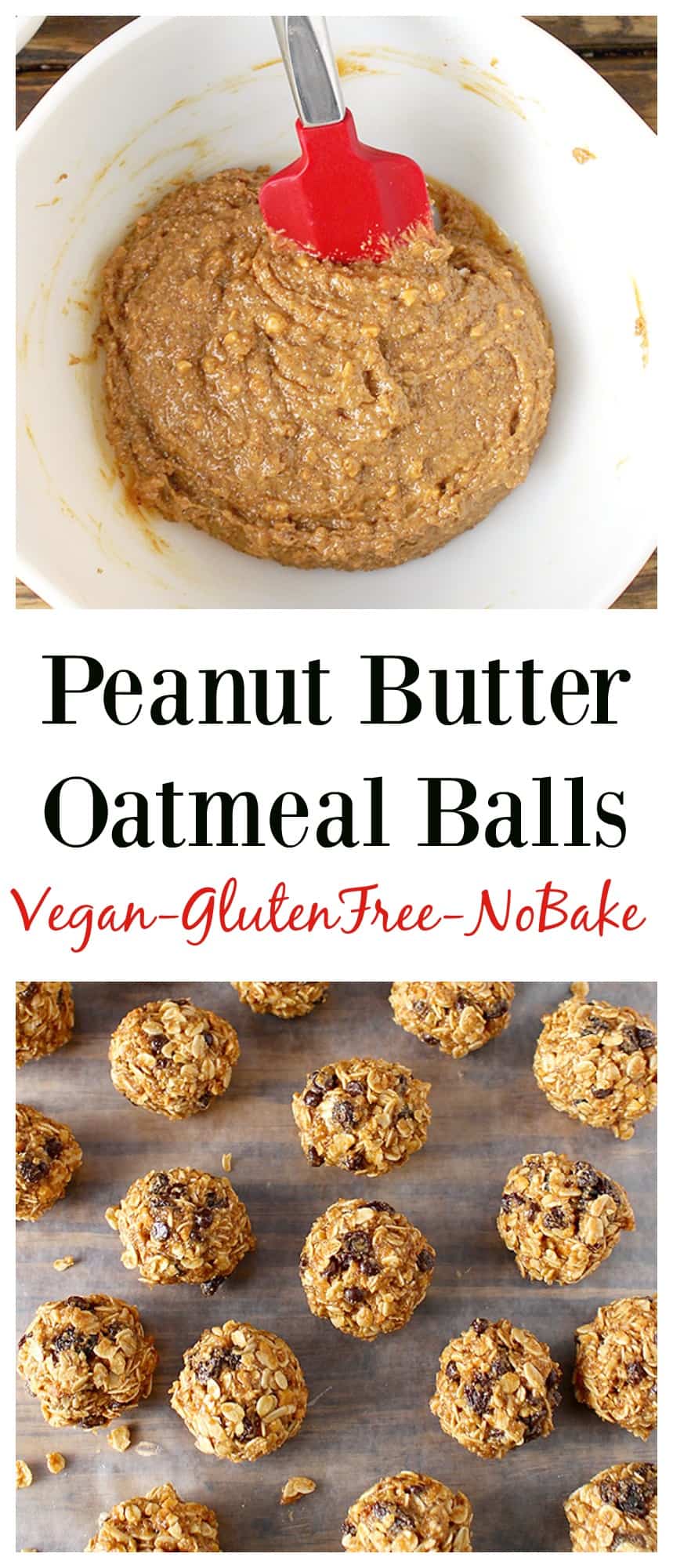 You will love how simple, quick, and delicious these are! Make a batch now and snack on them all week. I'm sharing this recipe on Golden Barrel's site. CLICK HERE for the recipe and step-by-step pictures.