This Paleo Flourless Chocolate cake is easy, made with only 7 ingredients in 30 minutes, and is so delicious! Gluten free, dairy free, and refined sugar free.
Flourless chocolate cake is a pretty common dessert that most people have either had or heard of. I've never actually made the traditional version, but looking up recipes, most called for a ton of sugar and butter. Making it over wasn't too hard- switching out the butter for coconut oil and replacing the sugar with honey turns it into a much healthier cake. It is still a treat, but one with ingredients that are better. All the variations of flourless chocolate cake are naturally gluten free, but this one is also dairy free and refined sugar free.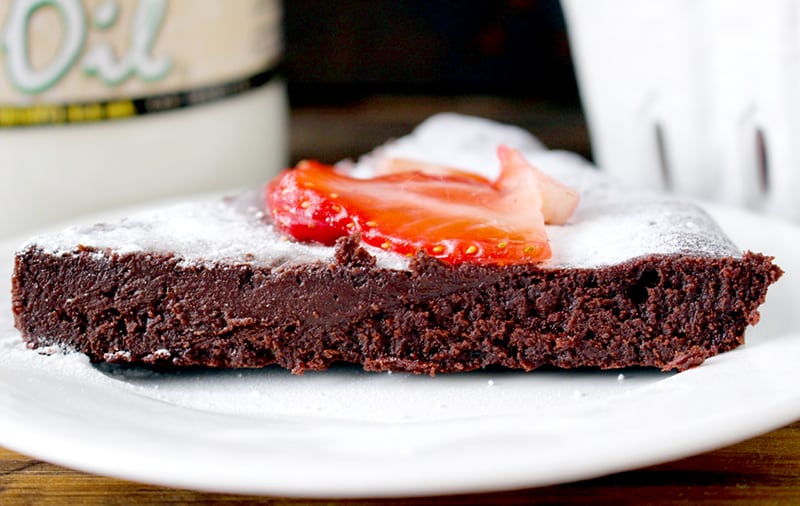 This cake is made in one bowl, only takes a few minutes, and I'm certain you will love it! This cake is very fudgy and rich so a small piece is all you need. This is not a light, fluffy cake- it is dense, moist, and very chocolatey! I recommend serving it with strawberries or some other fresh fruit- it offsets the richness a little and adds such great freshness.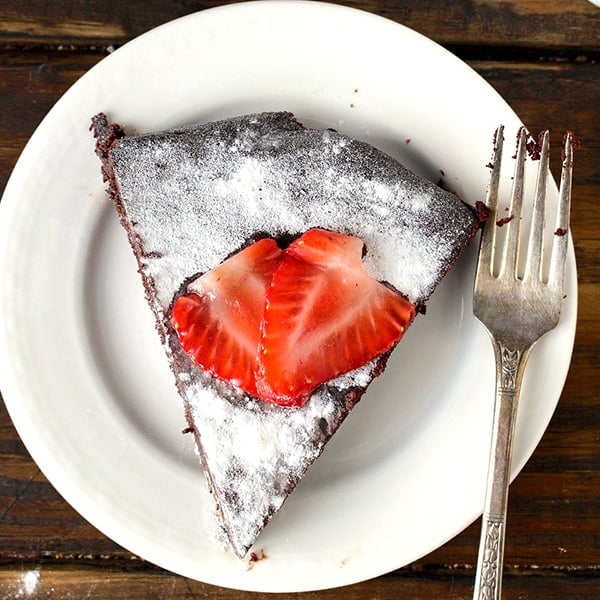 There is a little espresso powder added- instant coffee works as well. It really enhances that chocolate flavor and it doesn't taste like coffee. It is optional, but I highly recommend that you try it.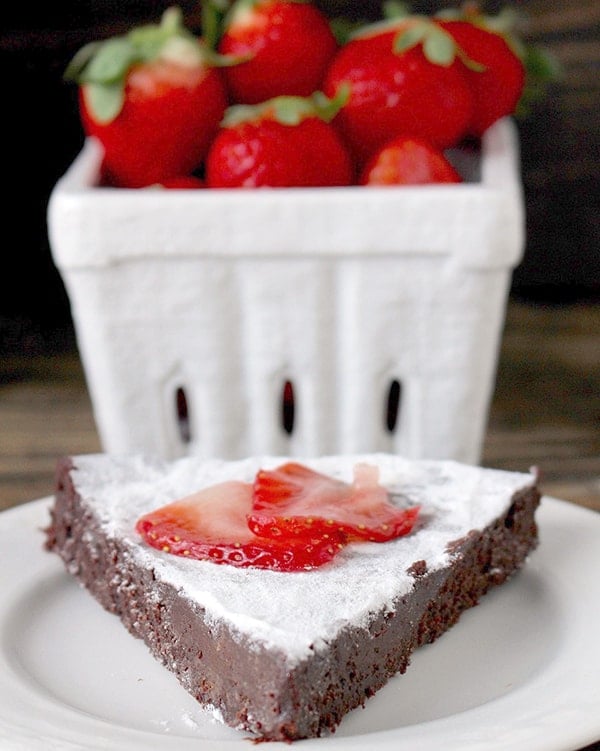 You will love how easy, quick, and delicious this cake is! It's so chocolatey, rich, and just irresistible! No one will be able to tell that it's gluten free, dairy free, and refined sugar free.
Hungry for more? Subscribe to my newsletter and follow along on Facebook, Pinterest and Instagram for all of the latest updates.
Paleo Flourless Chocolate Cake
Ingredients
4 ounces unsweetened chocolate
1/2 cup Golden Barrel Coconut Oil
2/3 cup honey
3 large eggs
1/2 cup cocoa powder
1 teaspoon instant espresso optional
1/4 teaspoon salt
Instructions
CLICK HERE for the full recipe on Golden Barrel's site.

I'm sharing this recipe on Golden Barrel's blog- CLICK HERE to view the easy recipe.