These Paleo Double Chocolate Cookies are rich, fudgy, packed with chocolate and so delicious! Naturally sweetened, gluten free, dairy free and just as satisfying as a traditional cookie.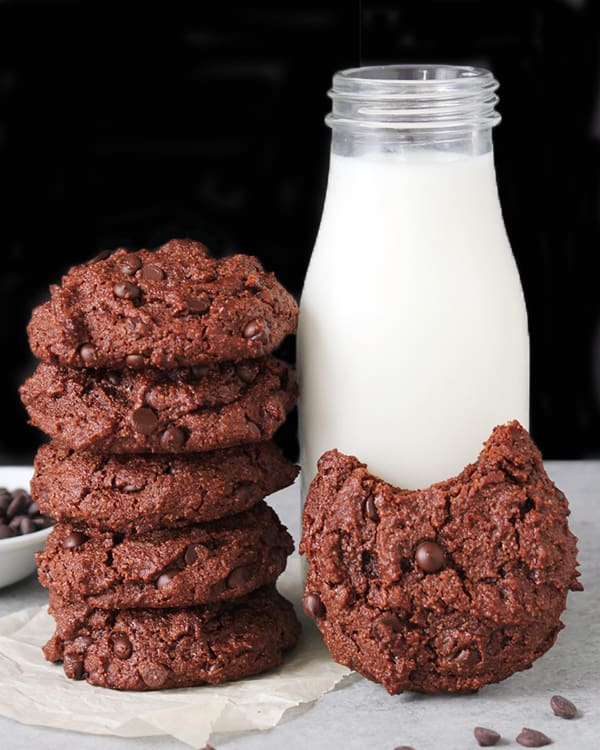 My husband absolutely loves chocolate cookies- especially straight from the oven. I've been wanting to make and share a paleo version, but I knew it needed to be great. Not just ok or pretty good, but amazing. It had to live up to the standard of a traditional cookie and this one does. It is soft, gooey, and satisfies that chocolate craving. I highly recommend them straight from the oven- and it may get a little messy 🙂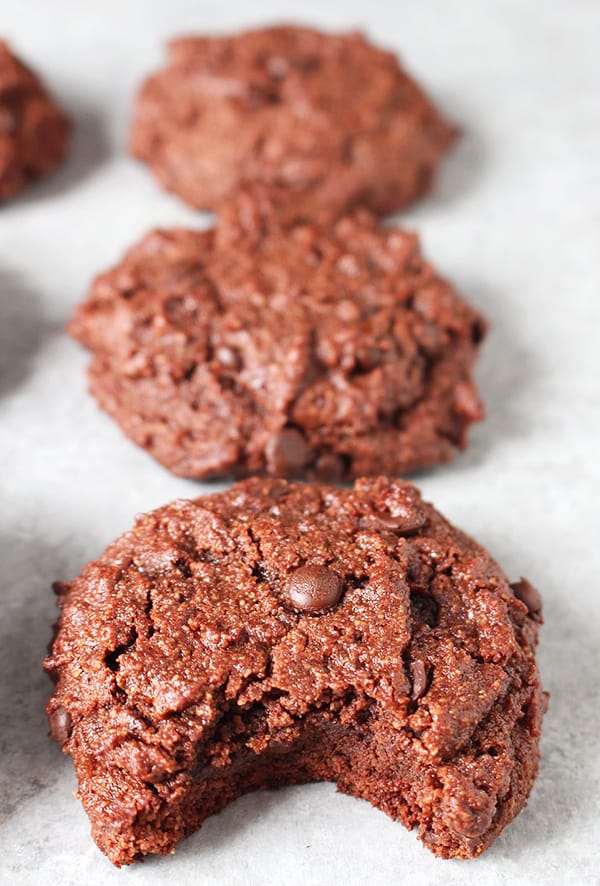 I made these twice and the first time I made them small- while they were good and fudgy, I thought they needed to be bigger. The next time I made them twice the size and loved how they came out. The dough is pretty sticky when it's mixed. If it's too sticky to scoop then add an additional tablespoon of coconut flour and wait a couple minutes to let it absorb. Using a cookie scoop helps keep them all the same size, but you can divide the batter into 9 equal portions for the same result.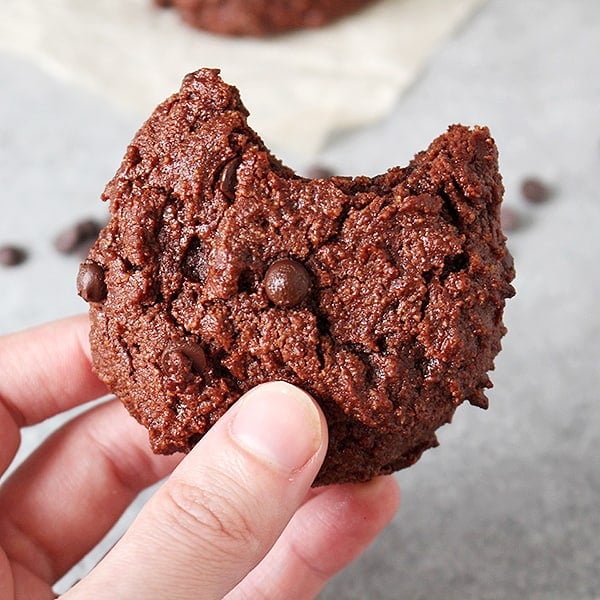 They are so easy to make, everything is mixed in one bowl and they are in the oven in just a few minutes. The Golden Barrel Coconut Oil keeps them moist and fudgy and the honey gives them the perfect sweetness.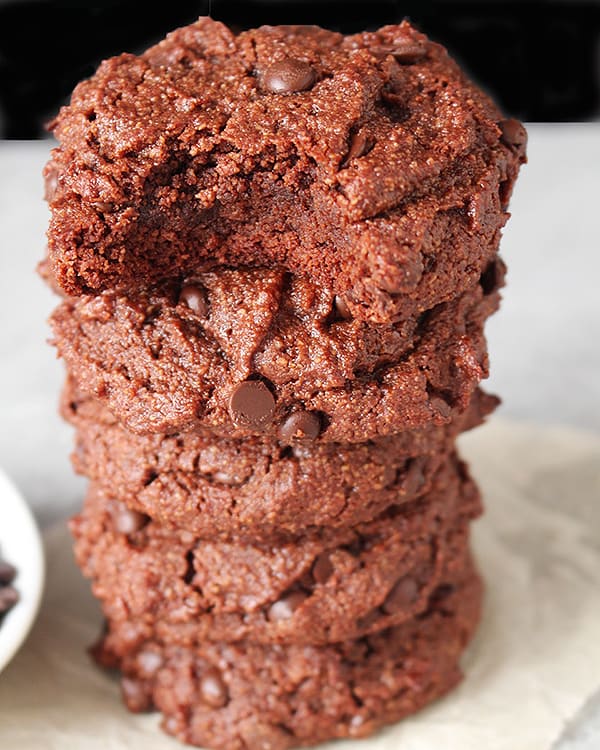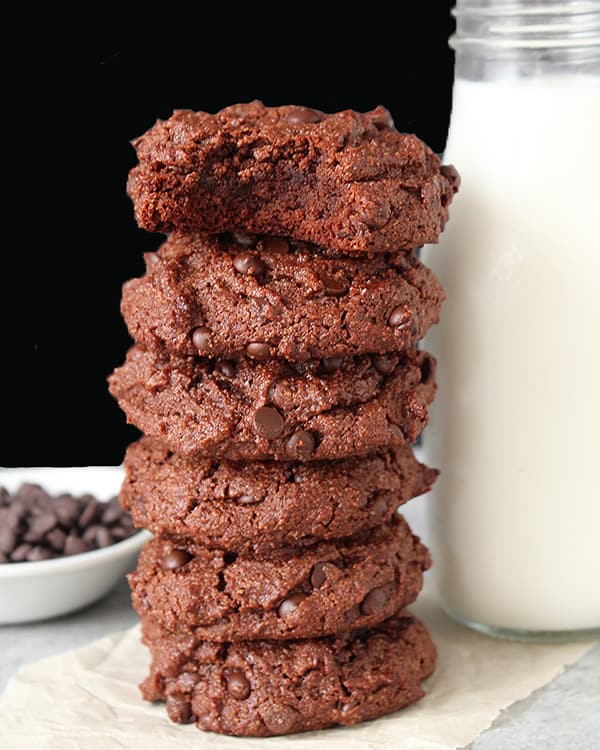 You will love this healthier version of a double chocolate cookie, made with all real-food ingredients and still taste incredible!