The Best Paleo Banana Bread that is easy to make, the perfect sweetness, and so moist. Gluten free, dairy free, and naturally sweetened.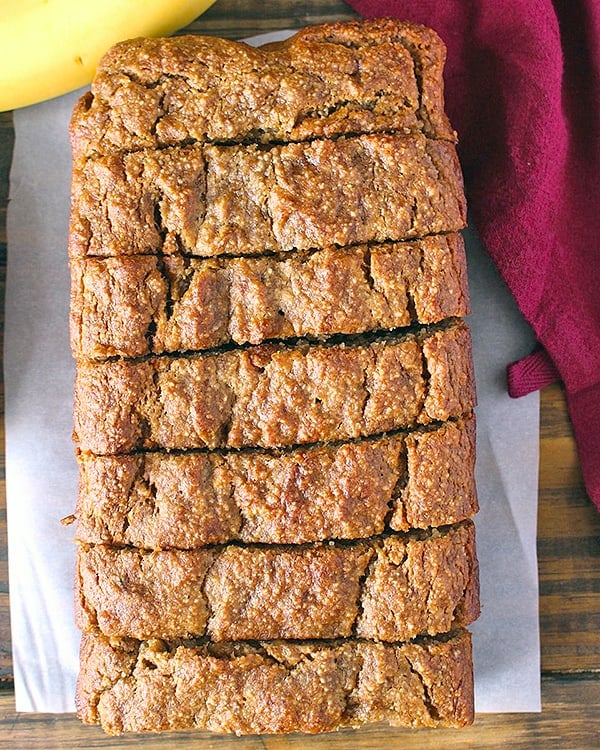 I have a different banana bread recipe from a couple years ago, but I thought it was time for a new one. A completely different one! This one is made with a mixture of almond and tapioca flours which gives it a texture very close to traditional banana bread. It is sweetened with a little bit of coconut sugar which also makes it more of a treat than my first banana bread. Both are good in their own way- this one is more of a treat though.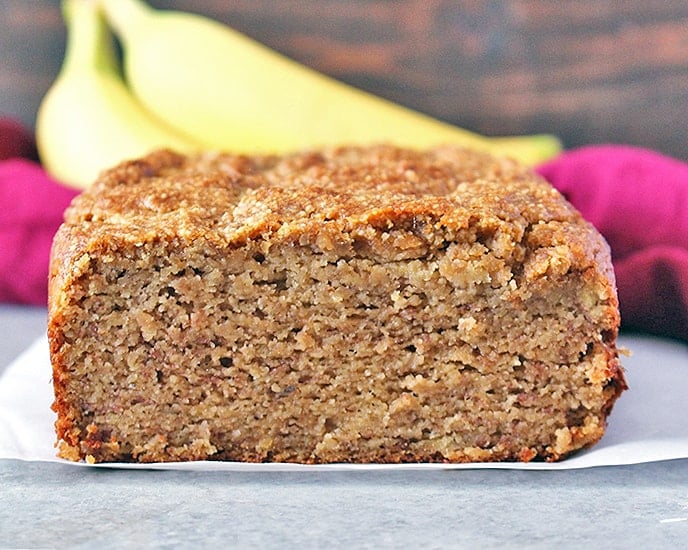 It is super easy to make- all mixed by hand and ready for the oven in about 10 minutes. The hardest part is waiting for it to bake! The 50 minutes it spends in the oven, filling your house with warm, sweet smells. Then comes time to eat a warm slice and it is so delicious!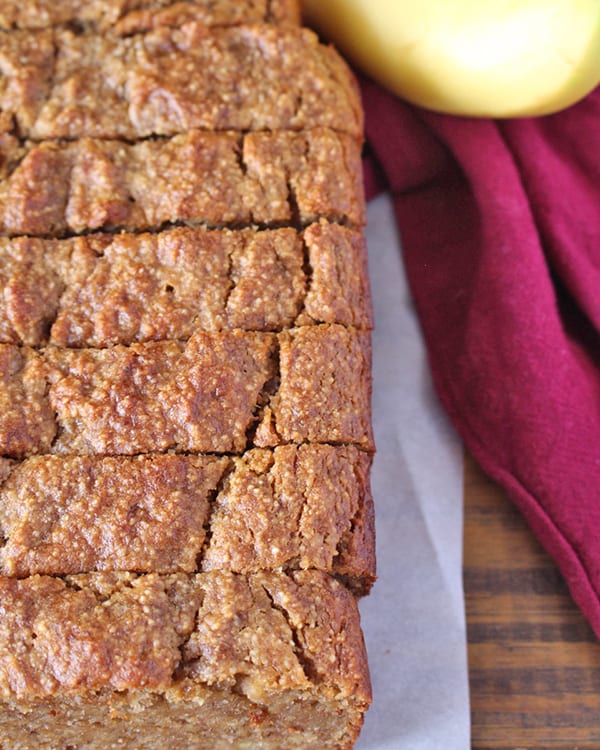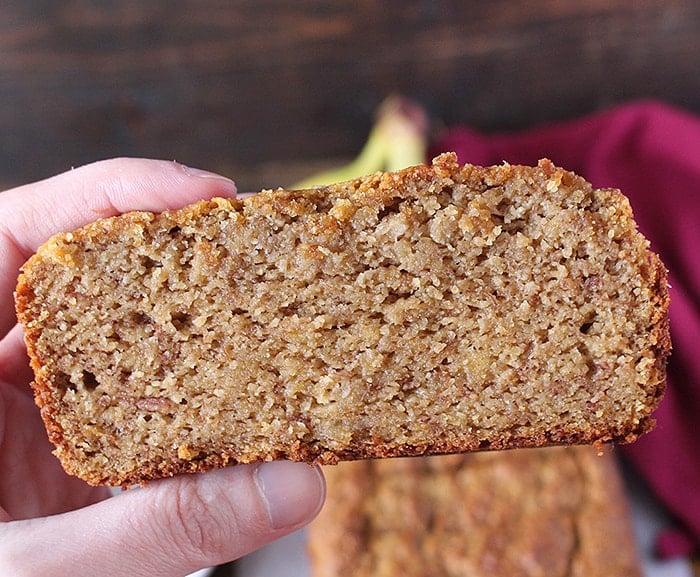 The bread is so moist and I tend to like baked goods a little on the under-done side. If you prefer it more done, then just bake it a few extra minutes.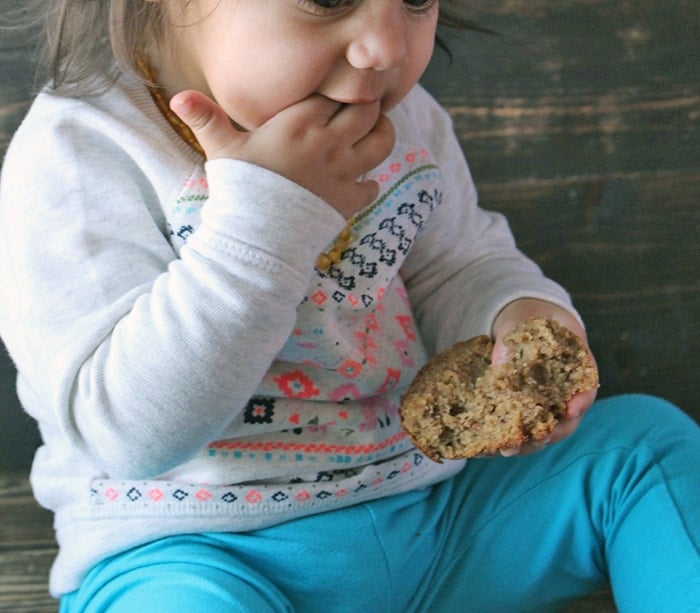 My daughter loved this bread and I felt good knowing she was eating a treat with healthy fats and that is naturally sweetened. I should mention that we are in the process of adopting her so I am not allowed to show her whole face yet. I wouldn't normally crop her eyes out! 🙂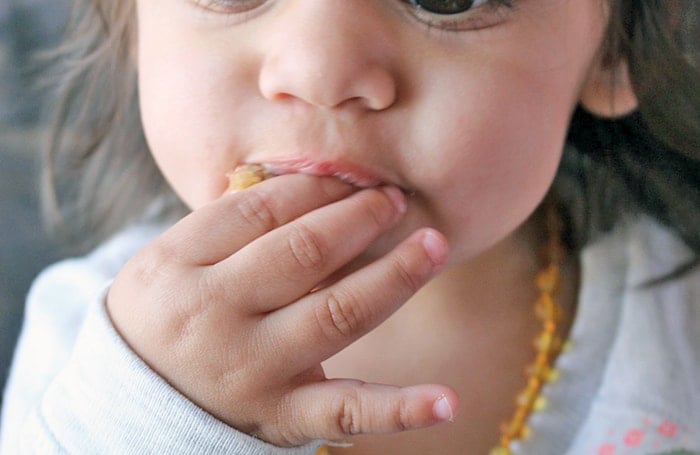 I can't get over how cute that crumb on her lip is! So adorable!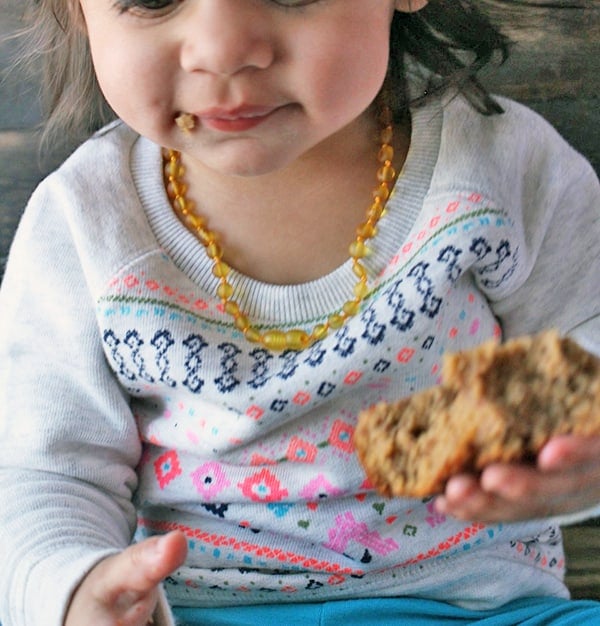 You will love how easy this bread is to make and how delicious it is! You will not regret making a loaf of this- it will disappear quickly 🙂