These Paleo Triple Chocolate Brownies are a chocolate lovers dream! Fudgy, rich, chocolatey- all while being gluten free, dairy free, and refined sugar free!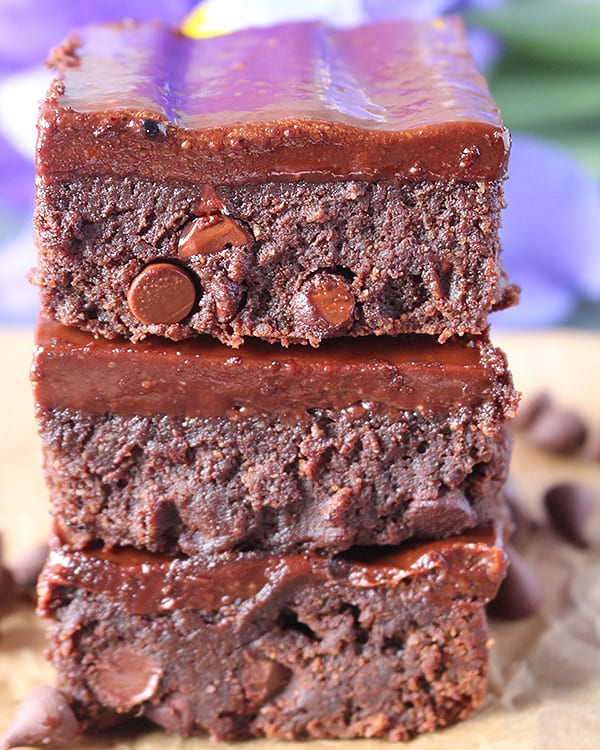 I've been thinking of this brownie recipe in my head for a while and finally made it happen. I have one already that is super popular (HERE), but they're made with coconut flour and I wanted another, completely different version. These are made with almond butter and almond flour then are topped with a thick creamy frosting. They are both good in there own ways and I encourage you to try them both 🙂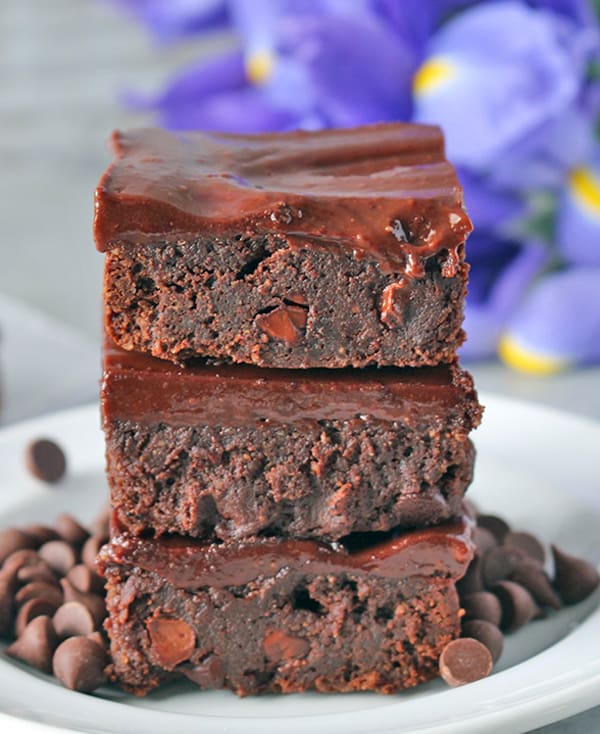 I always like my brownies as fudgy as possible and these life up to that expectation. There is no leavening agent in them (like baking soda or powder) so they don't rise at all which can make them cakey. They are super easy to make! Mixed in one bowl by hand, baked, then topped with frosting. If you want them to cut nicely then they need to chill in the fridge for a couple hours. But if you're not trying to impress anyone, then cut into them right away and enjoy warm!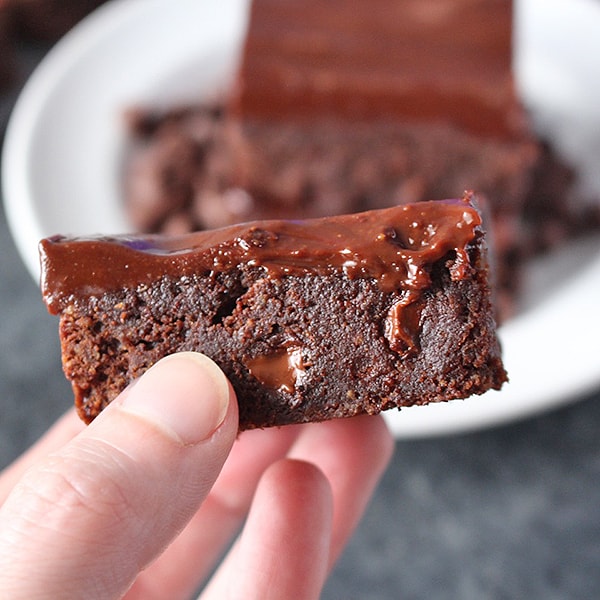 The ooey gooey chocolate, the moist brownie- they are just so good!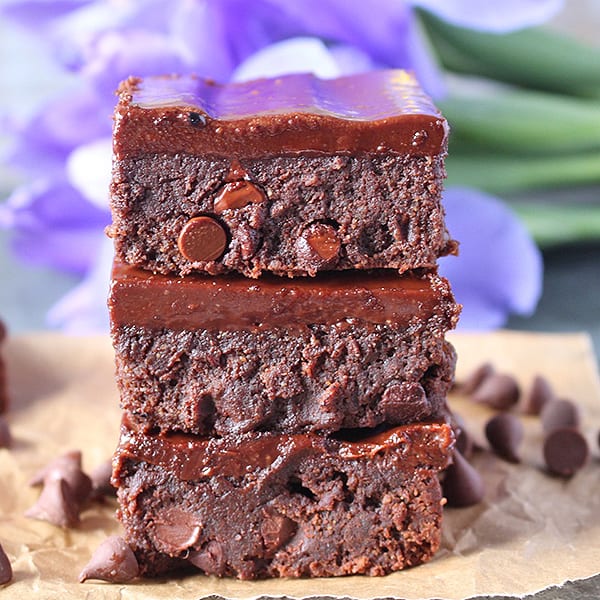 They are great straight from the fridge, or you can warm them slightly to get the chocolate melty and delicious. These brownies are super rich, so I write that they make 9, but you can definitely cut them smaller.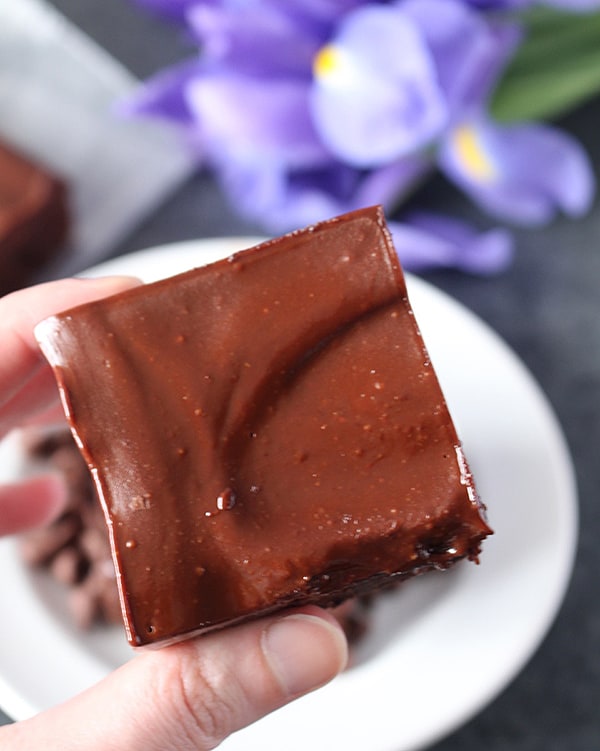 You will love these brownies because they are easy to make, fudgy, and super chocolatey!