These Paleo Graham Crackers are easy to make, crunchy, mildly sweet, and so delicious! A gluten free, dairy free version that is equally as tasty!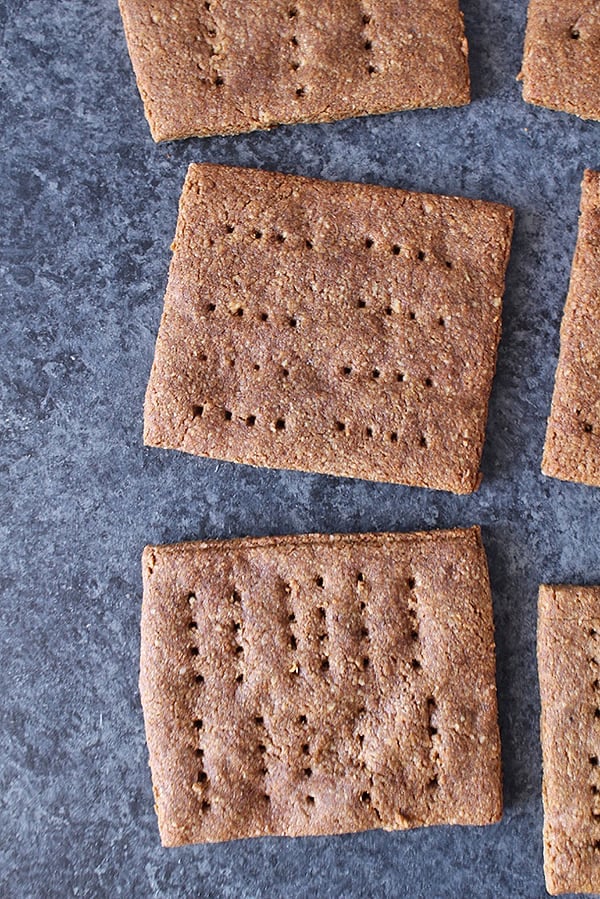 Making homemade graham crackers may seem like something hard, but they're not at all! If you can make cookies then you can make these. Rolling them out evenly may seem intimidating because it needs to be even, but I thought of a really great trick. I took the dough and placed it in the middle of a large piece of wax paper then pressed it into a rectangle 13×9 and it was so easy! Remove the wax paper from the pan and you have a perfectly even piece of dough that is ready to cut into squares. I didn't need a rolling pin and it was super quick.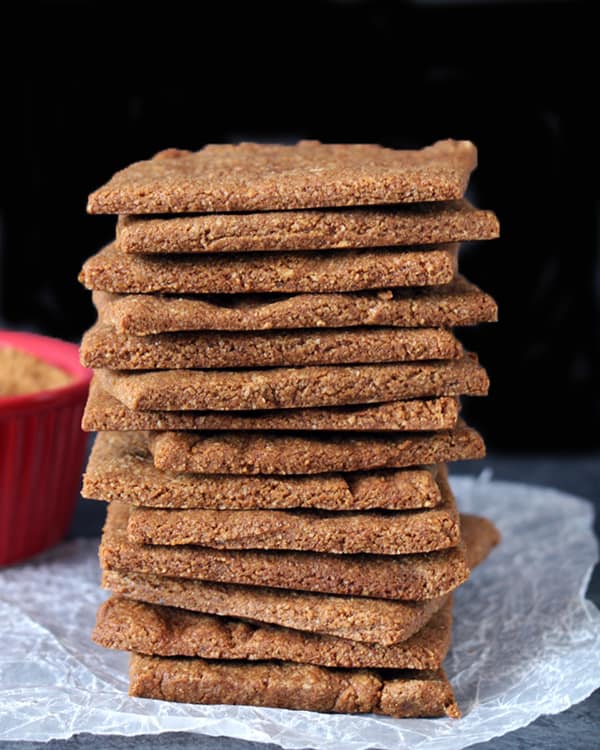 Graham crackers are one of the treats I grew up on. I could always count on finding some in the cupboard and I would spread frosting or cream cheese on them for a snack. Recreating them to be gluten free, dairy free, and naturally sweetened is such a nice treat! Now I like spreading some almond butter and jelly on them- so good! They are also perfect for making s'mores.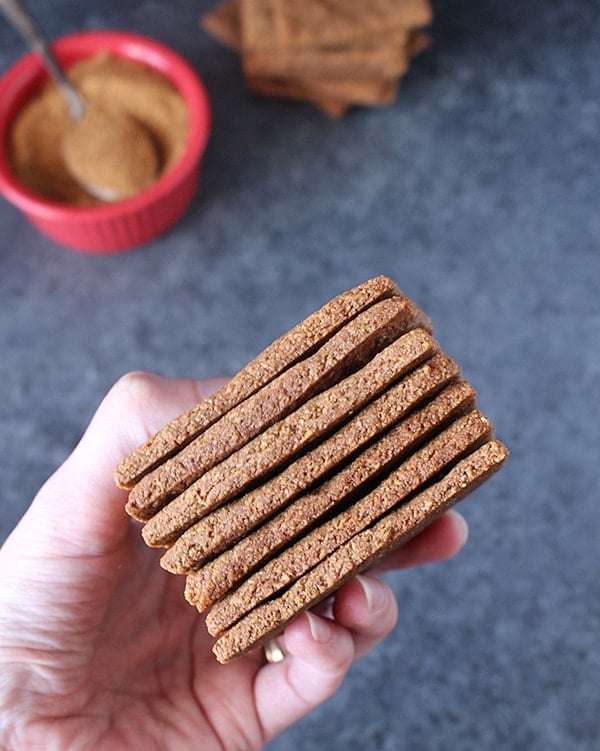 Just like traditional graham crackers, these are not overly sweet. The small amount of molasses in them gives an added depth of flavor and is not overpowering at all. It pairs perfectly with the cinnamon and has that classic flavor that is so delicious!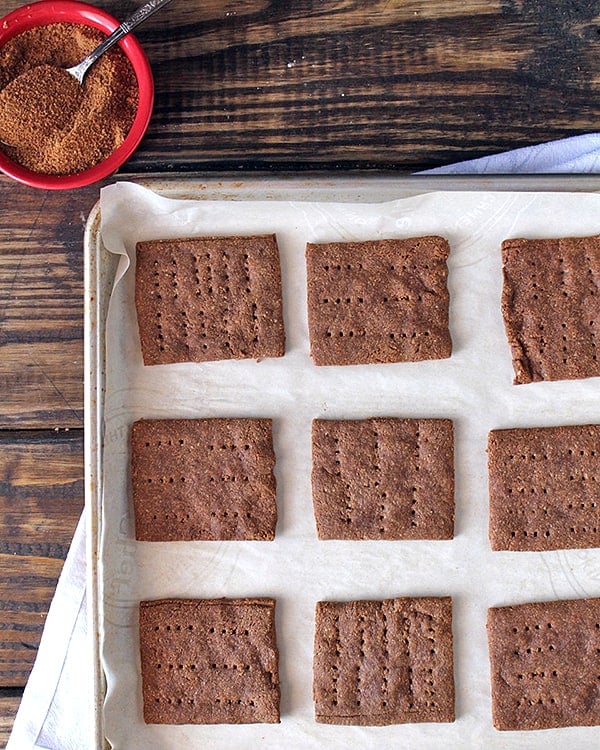 If you want a crunchy graham cracker then it is best to eat them the day they are made. Coming out of the oven they will be a little soft, but once they cool they will harden. They can be stored in an airtight container and will slightly soften after the first day- they will be more like a cookie than cracker. Still tasty though!
If you love graham crackers, but want a gluten free, dairy free version- then you will absolutely love this recipe!
Hungry for more? Subscribe to my newsletter and follow along on Facebook, Pinterest and Instagram for all of the latest updates.
Paleo Graham Crackers
Instructions
Preheat oven to 300° and line a cookie sheet with parchment paper.

In a large bowl, combine almond flour, coconut flour, coconut sugar, cinnamon, salt and baking soda. Stir well.

Add the coconut oil, molasses, egg and vanilla to the almond flour mixture. Stir until a dough forms and everything is evenly incorporated.

Roll dough ⅛-1/4 inch thick. The easiest way to do this is use a large piece of wax paper and press the dough in a 13x9, remove paper and cut the dough into strips- 5 horizontal and 3 vertical. Use a spatula and place the squares on the cookie sheet.

Gently poke holes in each square using a fork, not going all the way through. Bake for 25 minutes or until lightly brown. Let cool and enjoy! They will harden as they cool.
Nutrition Information
Calories: 217kcal (11%)Carbohydrates: 11g (4%)Protein: 7g (14%)Fat: 18g (28%)Saturated Fat: 3g (19%)Polyunsaturated Fat: 0.1gMonounsaturated Fat: 0.2gTrans Fat: 0.001gCholesterol: 12mg (4%)Sodium: 125mg (5%)Potassium: 26mg (1%)Fiber: 4g (17%)Sugar: 5g (6%)Vitamin A: 19IUVitamin C: 0.01mgCalcium: 74mg (7%)Iron: 1mg (6%)